In this current scenario, where most of us are confined inside our homes, the mobile game seems to be the most preferred option for whiling away the time we have in our hands. And this is exactly the reason for a sudden increase in mobile game downloads.

Talking about mobile games, when we think of which mobile game is the most popular in the world, several big names may cross your minds, such as the Call of Duty: Mobile or Subway Surfers. But, according to a report by SensorTower, it's Slap Kings that takes the crown. The game has topped the charts as the most downloaded mobile game on both Android and iOS platforms.
Slap Kings, a product of Lion Studio, has 35.6 million installs, as of March 2020. Out of those 35.6 million downloads, 13.6% downloads came from the US and 9.4% from India. Draw Climber by Voodoo Games came second on the list, followed by Tencent's PUBG Mobile, claiming the third spot for itself.
Slap Kings lets you gain points by slapping your opponents mercilessly till they are knock out. This game is inspired by those famous slapping matches in Russia, where the only objective is to knock down your opponents before you get knocked out.
Modeled after those videos, the game pits you against an opponent, and you both take turns in slapping each other till there is one of you standing. Each of the players gets three chances. No real person is playing with you as the opponent player is AI-powered.
The "slap-o-meter" in the middle of the screen has a pointer that is always moving, and you have to tap on it at the right time to deliver the right kind of slap. The trick to winning this game is to slap your opponent tight and hard on every chance you get. Additional features like the Power Boosts and Defense Helmets can help you win the game.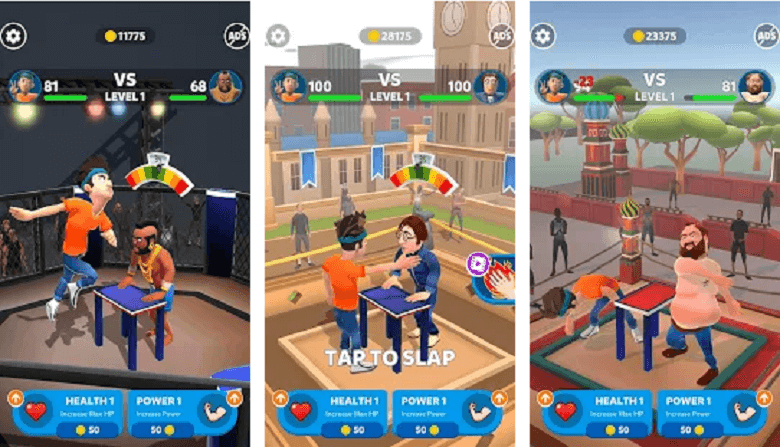 The game is highly addictive, as suggested by the high number of downloads. The popularity of this game proves that this lockdown is getting to everyone. You can vent out your anger by playing this game and become the "world's best slapper," as the description reads.
Slap Kings is available to download for both Android and iOS devices on the Google Play Store and App Store respectively.