The 4-day, action-packed India Today League: PUBG Mobile has ended with TSM-Entity winning the league. The tournament consisted of 16 matches held over four days across different maps in PUBG.

With 126 kills and 126 placement points, TSM-Entity had a final tally of 252 points over the four days, 16 matches, and topped the table. What's more, three out of the four players in TSM-Entity were the top fraggers in the tournament. The team's tournament run comprised of 3 chicken dinners, one on the final day.
Team SouL came in second with 72 kills and a total of 164 points. They are followed by Team IND with 56 kills (which is the lowest in the top 5) and 164 points. This goes to show the level of gameplay that TSM-Entity has achieved. On the other hand, while Fnatic had the second-highest kills in the tournament, they came in at the fourth position due to low placement points.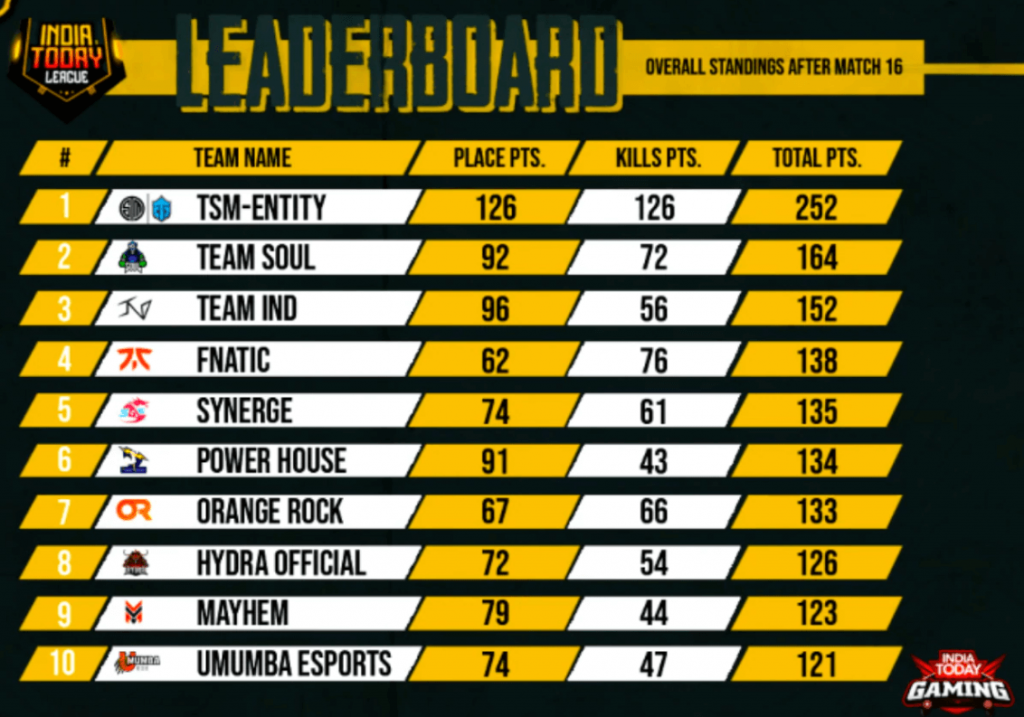 The winning team received the prize money of 1.3L INR for their win. Team SouL was the runner up and received 50,000 INR. They were followed by Team IND, Fnatic, and SynerGE, who received 20,000 INR, 10,000 INR, and 6,000 INR, respectively. Additionally, TSMentCLUTCHGOD of TSM-Entity with 41 kills was awarded the title of MVP and received a cash prize of 10,000 INR.
TSM-Entity took their own time and pace to strategize and dominate the tournament. They had no chicken dinners in the first two days. But on the 3rd day, with TSMentCLUTCHGOD's leadership, the team won 2 chicken dinners. The final match of the tournament was won by Element esports with 16 kills, but it did little to hurt the top teams.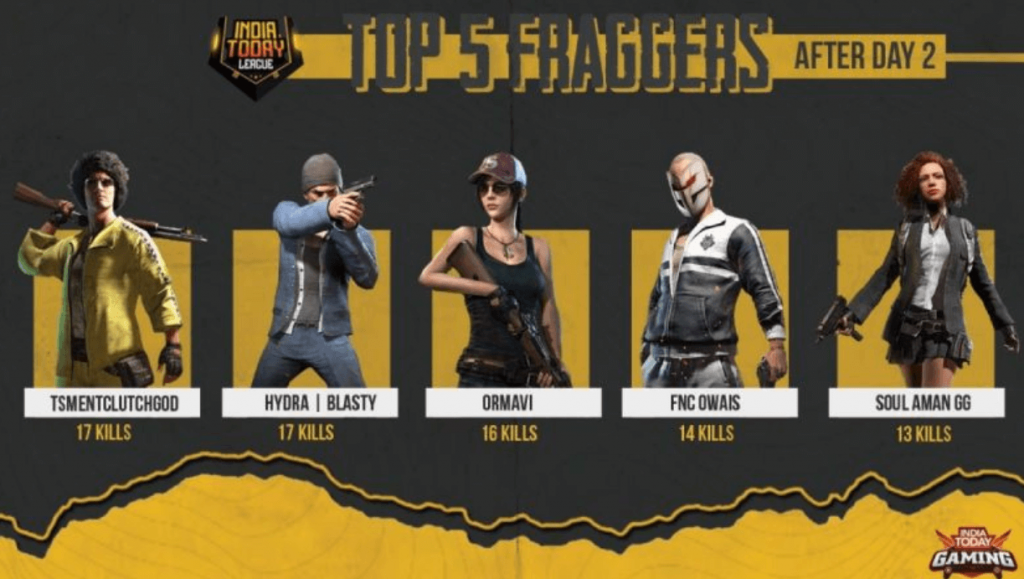 With the results of this tournament, it will be interesting to see how each team change their strategies and improve their gameplay. The competition among the top 5 of India Today League is expected to continue this year with the announcement of PMIS 2020 by Tencent.