Call of Duty: Mobile has emerged to be one of the most popular multiplayer battle royale games out there. Call of Duty: Mobile consists of a wide variety of weapons that a player can choose from. However, not every gun in the armory will guarantee you a win in a firefight. Here are some of the overpowered guns that you can choose from using which victory is certain.
RUS-79U a.k.a AKS-74U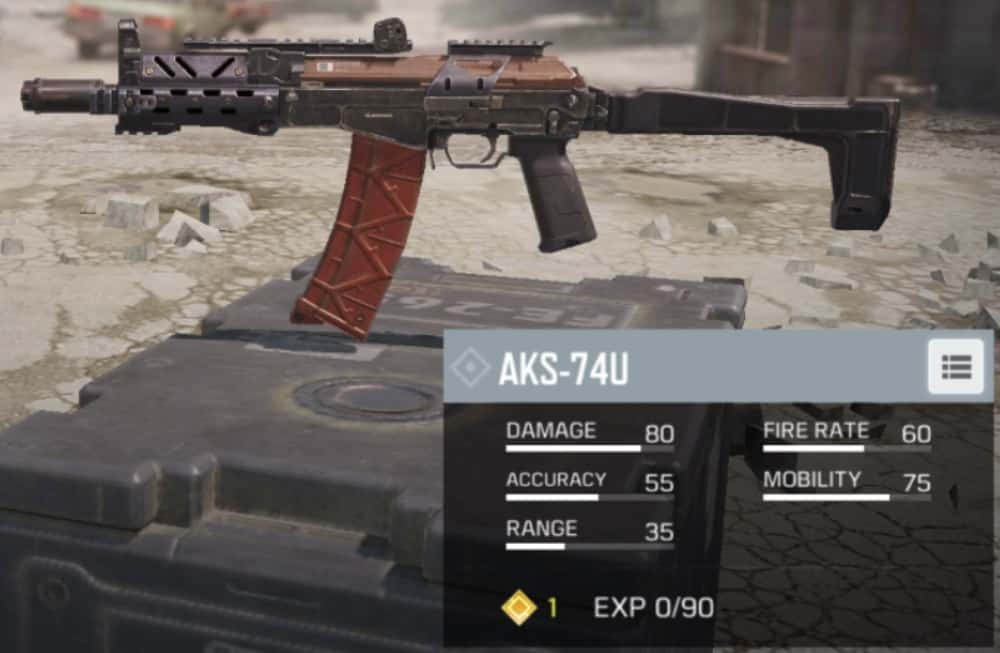 The number one gun on our list is a very powerful submachine gun which will give you the upper hand against most players. This gun boasts a high fire rate and practically no recoil. These features make it effective in both long-range standoffs as well as close combat situations. The RUS gives you the highest probability of winning a gunfight against any other gun when used properly. You can use this gun for all types of matches be it Domination, Frontline, TDM, or S&D. The title of 'OP' definitely fits this gun.
AK-117
The next gun is from the widely popular AK series of assault rifles. AK-117 has a high fire rate for an assault rifle which also causes high damage even though the stats are low. This gun is very effective in close combat and will guarantee you a win in the firefight. Additionally, you can also use the gun for mid and long-range combats if you fire it properly. The AK-117 is the best free to play assault rifle in CODM. You should definitely use this gun in S&D to guarantee yourself one of the highest kills in the team.
DL Q33
DL Q33 is currently the most powerful sniper rifle in Call of Duty: Mobile. This gun has very high damage and gives you one shot kills even if you hit the player on the body. Additionally, it also has a high bullet penetration if you use it without fmj attachment. This is especially useful for players trying to get multi-kills with a single shot. For many pro-sniper players in the game, this is the gun of choice. Mastering it can turn the tide of the entire game for your team.
HBRa3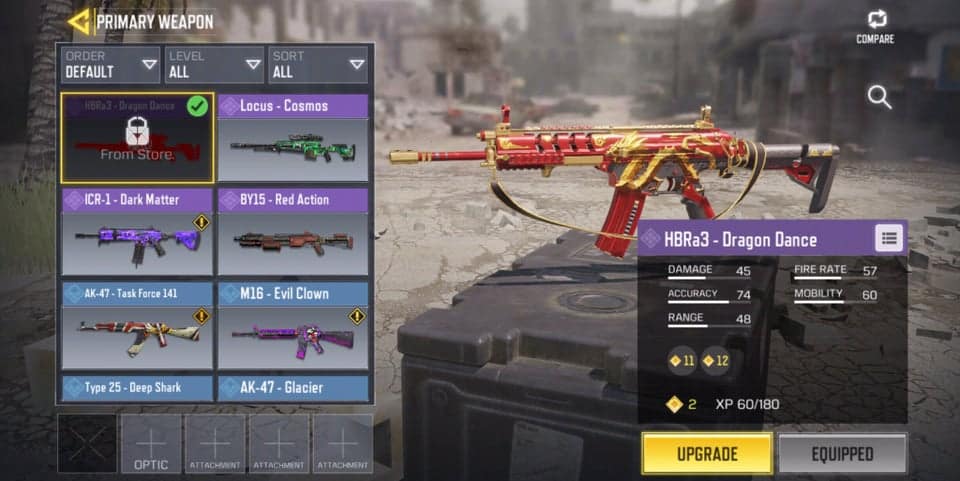 The next gun on the list is the best pay-to-play assault rifle in COD. If you are willing to spend some money on the game, this is the best investment you can make. The HBR has a high fire rate, high damage, and almost no recoil. In short, this an extremely powerful gun which will greatly increase your kills if you can get your hands on it. Definitely recommended for those players who are thinking of purchasing something in CODM.
Also Read: Call of Duty Mobile World Championship 2020: Everything You Need To Know
KN-44
The final gun on our list is an assault rifle with high damage but a low fire rate. You should definitely choose KN-44 for long-range combat as it has good accuracy and low recoil. This gun is a monster in almost all maps which you use it in. Using this gun, you can easily guarantee a high kill rate, as well as victory, especially in domination matches. You can even acquire the nuke killstreak if you are able to master this gun.