PUBG Mobile's next major update 0.18.0, is expected to be released today. The leaks of PUBG Mobile 0.18.0 update suggest it would bring Miramar 2.0, Jungle Adventure Guide Mode, Safety Scramble Mode, and much more.

The last week of PUBG mobile season 12 suggests that there will be a massive update that is to be launched soon by the producers with also the release of the new season.
This time, the download size predicted to be near or more than 2 GB. Therefore all the players are suggested to have or use very high-speed WiFi for downloading the update. Sanhok map is also supposed to get a new mode, which is the Jungle Adventure Guide mode.
EDIT – 28th April 2020: This turned out to be just a rumor. PUBG Mobile 0.18.0 Version has been officially announced to release on 7th May 2020.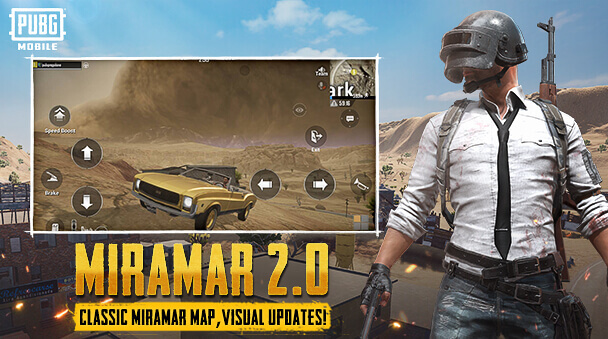 Most updates that are followed to be in the Mobile version are already updated and present in the BETA version and Chinese version of the game. The detailed features of the PUBG Mobile 0.18.0 update have been shared by us earlier.
A gameplay video has been released by YouTuber Rey Lagarto. And If his information is correct, we are sure to see updates like an updated version of P90 SMG, Miramar 2.0, which is already available in the PC version of the game, and many more additional details like Safety Scramble Mode and Heavy and Light Sandstorms.
PUBG Mobile 0.18.0 Update is also supposed to bring a new results screen and has added new achievements and game setting updates. The training mode will also get modified, and a new social function called Cheer Park is being added.
The game developers PUBG Corporation, Krafton, is known to bring realistic updates that the players enjoy, like they added a new map for the Arctic Mode in Vikendi map.
The new update included the feature of surviving with the harsh weather conditions. Alongside fighting other players, players have to take measures so that their character does not freeze to death. Use items like heat packs, firewood to raise body temperature.
It will be exciting to see, is there any surprise coming with PUBG Mobile 0.18.0 update that has not been leaked yet.