No doubt, PUBG Mobile is currently the most trending mobile game around the world, and to maintain its position, Tencent Games time and again releases new updates into the game. But it would be a huge risk to directly add these new features into the global version of PUBG Mobile; it might have bugs. Thus the developers test every new feature on the BETA version of PUBG Mobile.
The beta version of PUBG Mobile is only available to a limited number of players, mostly Youtubers, and this is how you used to get news and videos of the upcoming features of PUBG Mobile.
But what if we say that now you can simply download the BETA version of PUBG Mobile via Google Playstore, you won't believe us, right? But you have to because PUBG Mobile Beta version has just been publicly released on Google Playstore, and now anyone can download it via Google Play.

Currently, PUBG Mobile Global version, which the entire world is playing is 0.17.0, but you can try out PUBG Mobile 0.18.2 version, which has new features such as Gun Customization, Miramar 2.0, new bluehole mode, Side scope and a lot more exciting and future stuff of PUBG Mobile by downloading the Beta Version.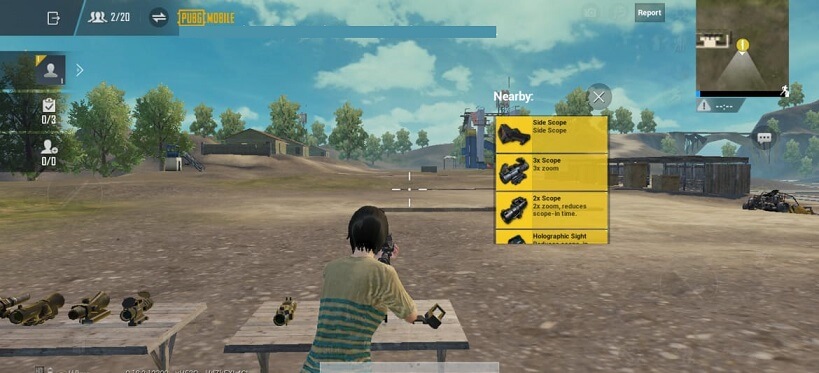 This Beta app will also update automatically whenever Tencent Games launches the new BETA of PUBG Mobile, so all you have to do is download it once, and it will keep updating itself and with every update, it will bring new features of PUBG Mobile which you can test months before it actually arrives in the global version of the game.
Note:
– You can have both the Global Version of PUBG Mobile and PUBG Mobile Beta on the same device.
– The download size of the Beta PUBG Mobile app is over 1GB with an in-app update of around 1.2GB, so we highly recommend you to use Wifi while downloading.
Also Read: PUBG Mobile To Get A New Character 'Andy' in Season 13
Go ahead, try out PUBG Mobile Beta, and also don't forget to share this article with your friends so you can explore the new features of the game together.