Tencent Games has just released the PUBG Mobile Beta Version 0.18.0. The new update is expected to arrive in the global version by the End of this month or early next month. This upcoming PUBG Mobile update will bring lots of new content into the game, such as Miramar 2.0, New Game modes, Weapons, etc.
And today, this post, we are going to share every detail of what's new available in the PUBG Mobile 0.18.0 Beta version. However, please keep in mind that everything in the beta does not for sure makes its way to the global version of PUBG Mobile, somethings might not be added in the very next update and may come later in the future. So now, let's begin:
Here is everything new upcoming in PUBG Mobile 0.18.0 Update

:
Miramar 2.0
We have not idea what happened to Erangel 2.0, it looks like it has been further delayed, but Miramar 2.0 is coming next. In the next update of PUBG Mobile, the traditional Miramar map will be replaced with this new updated Miramar 2.0.
Some features of Miramar 2.0 Map:
New Weather System such as Sandstorm has been added.
Golden Mirado Has been added.
Ramps/Racing Tracks have been placed at certain points of the map to make it fun to drive over mountains.
Added a permanent scope to Winchester gun just like VSS.
A lake has been added to the map.
Many New Building structure has been added and more.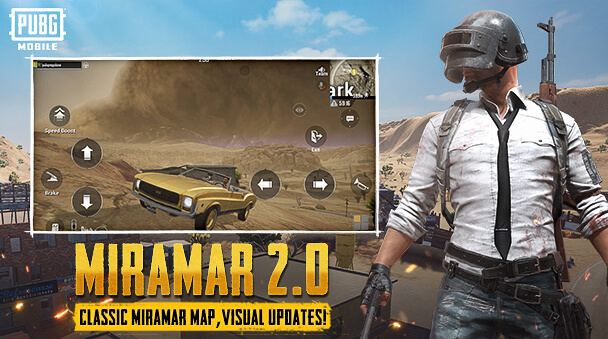 Jungle Adventure Guide
Jungle Adventure Guide will be a special time-limited mode in Shanok Map (Just like 2nd Anniversary mode or Winter mode in the Erangel map in the previous updates of the game).
In this mode, you will find out air ballons at many locations of the map, and you can get on one of such balloons as it ascend high in the air. Once you reach the minimum hit, you can easily spot enemies. Also, when you are high in the air, you will also get to know the next location of airdrop in advance.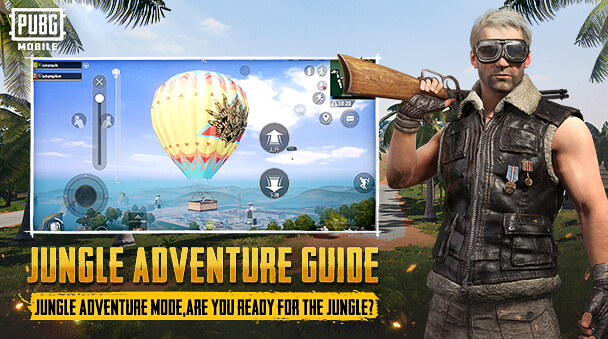 Also Read: 5 Best Games Like PUBG Mobile For Android and iOS (2020)
Safety Scramble Mode
This will be a limited-time mode in PUBG mobile. In this mode, a blue-purple circular zone will appear in the white zone. Your health will drop while in the blue-purple zone, and it will become the safe zone in the next phase of the map. This mode will be played on Erangel Map.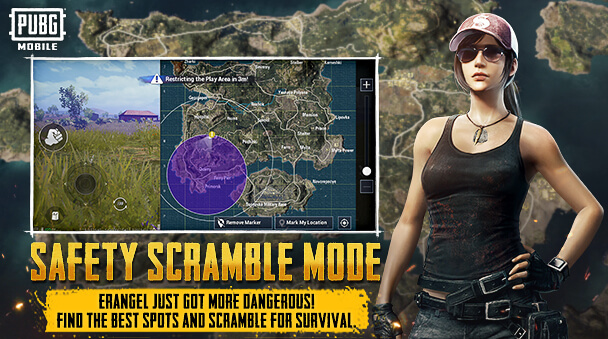 Added Side Scope (Canted Sight)
This is probably the most significant update for all the Pro Players. Starting from PUBG Mobile 0.18.0 Version, players will be able to use two scopes on every gun. One a regular scope and second a Canted Sight.
A canted sight is a new scope that allows players to switch between equipped sights quickly. Suppose you are Spraying on some enemy with 6x scope, and suddenly you hear footsteps, but don't worry now you can press a button, and canted sight will set you all up for the close-range fight.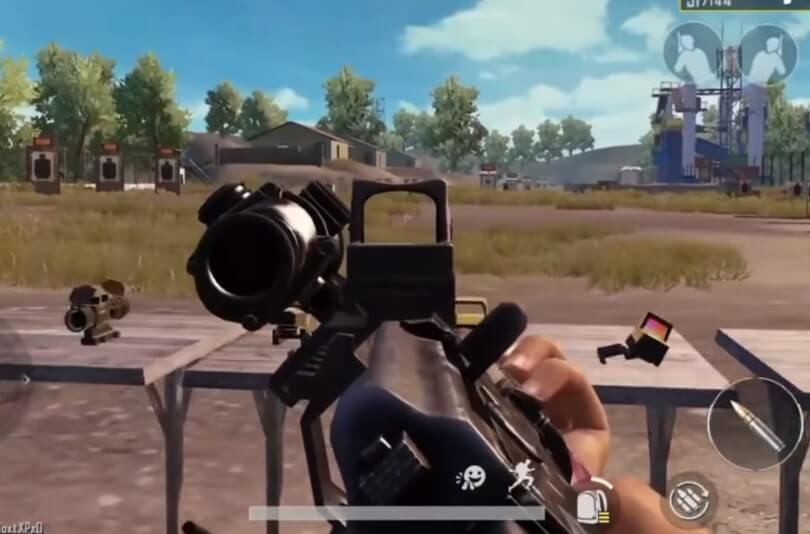 Cheer Park
Cheer Park is the new PUBG Mobile training area where you can invite friends. Roast chicken and play Mini-games.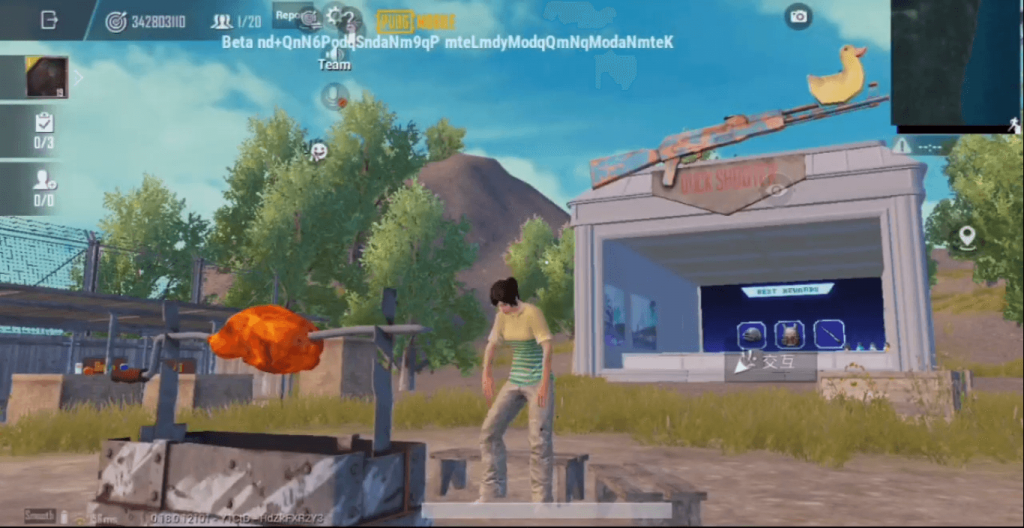 Also Read: List of Premium Mobile Games Now Free (Limited-Time) – April 2020
New Achievements
Since a lot of new modes will be added in the Pubg Mobile 0.18.0 Update thus a lot of new achievements will also be added into the game to promote players to play these modes.
Artic Mode
Wintery weather dsecends upon Classic mode every now and then. In these chilly Conditions, the only way to prevent your temperature from dropping is to stay indoors Light a fire indoors with the lighter in your backpack to recover your warmth as your health will continue to drop when your body temperature is too low.
Artic mode again will be a time-limited mode.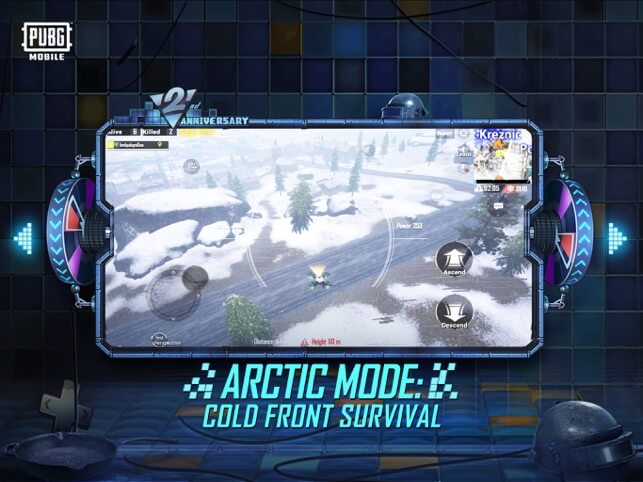 Other Features
New Results Screen UI
New In-game Responsive Customer Care Bot to help you instantly.
In-Game Internet Booster
So that's it for this post if you are interested in check out our previous article, which teaches you step-by-step on how to Become PUBG Mobile official Beta Tester or check out the twitter account of GameExp they are affiliated with Tencent and conduct and regulate these PUBG Mobile Beta Tests.
Also Read: PUBG Mobile: Download 0.18.0 Update Beta Version For Android And iOS