With the increase in trend for playing Pubg Mobile, the players are getting more advance and want to get ahead form other players in the game, so here we are with the top 5 Controller's which you can buy online and ensure your Winner Winner Chicken Dinner in the game. So let's begin:
List of Best PUBG Mobile Controllers to Buy:
GameSir T2a Wireless Controller
T2a controller is a high-quality gaming controller, as its analog sticks have 360 accurate positioning, which will help you to move smoothly and accurately. It is designed in such a way that you feel completely comfortable and also provide a skidproof texture on both sides for a perfect grip.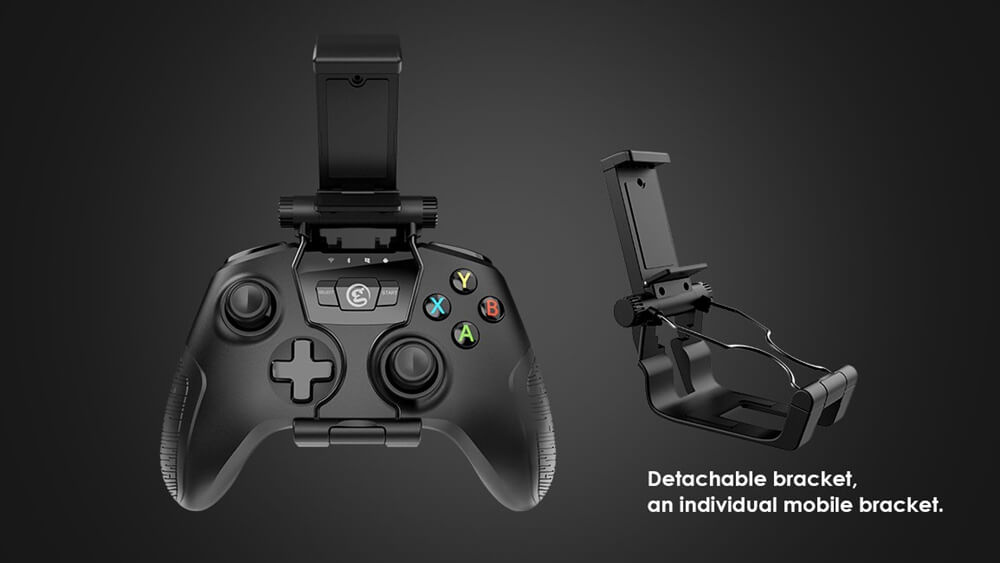 This controller has dual vibration motors, which will give you a realistic feeling. Also, it has multi-connection types as; Wireless, 2.4Ghz USB dongle, Wired USB cable.
The T2a controller supports basic 2 *AA batteries and GameSir T2a rechargeable battery. Also, it has a battery indicator that will help you to know when the battery is low. Along with your Android smartphones, it is also compatible with tablets, TVbox, and PC.
YOBWIN 4 Trigger Mobile Game Controller with Colling Fan
YOBIN controller is one of the best controllers for a screen size of 4.5-6.5 inches, as it has 180 flip touch heads so you can easily adjust your settings and also has a multi-angle adjustable stand, which will basically act as a phone holder to watch movies.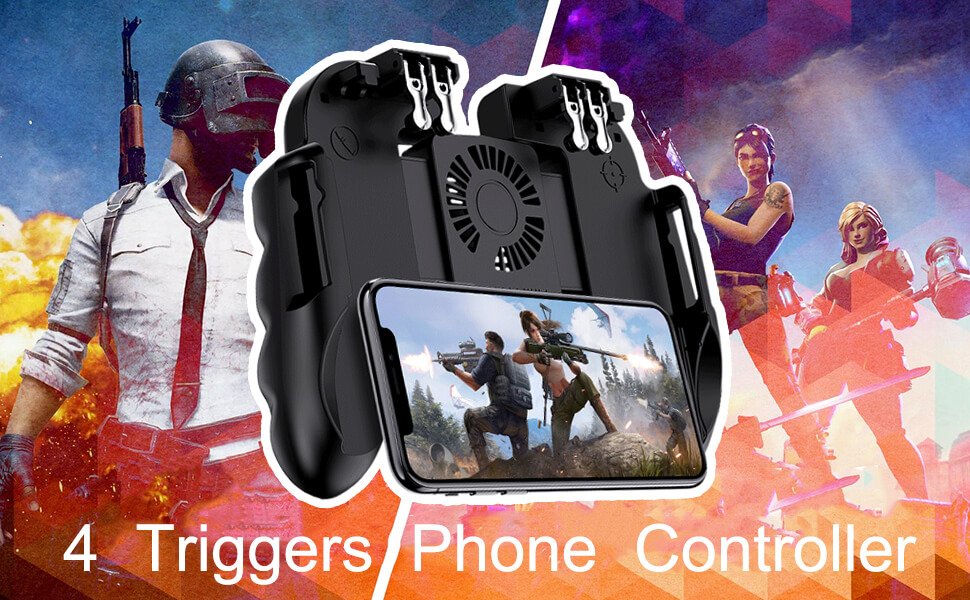 It has two reserve charging slots, one for your audio jack and another for charger, as you can charge while you are playing.
Also, it has a silent cooling fan system that helps your phone to avoid overheat and maintain the smooth functioning of the game.
Redgear Pro Wireless Gamepad
Redgear Pro comes with a 2.4GHz wireless technology and a built-in lithium-ion battery, which will give you 10 hours of use at a single charge. Also, it has a dual intensity motor, which will provide you with a realistic feeling, and all the crashes, shots, and bumps will be more realistic.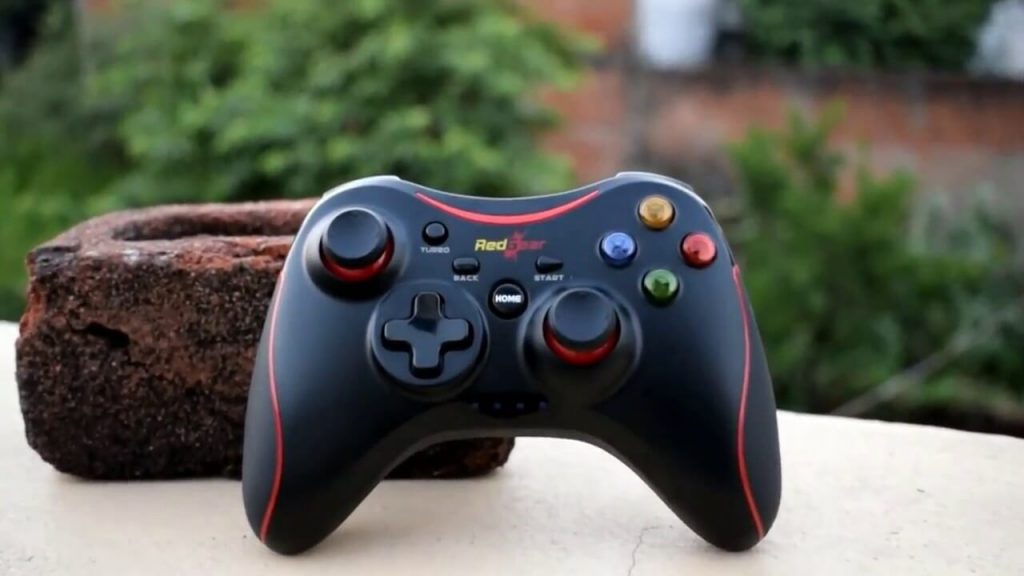 It had fresh Backlit illuminated keys, which will light up and also allows a player to see in a dark room too clearly. And it has a mid-range of 10m.
Also, it has a turbo mode, which allows a player to configure your weapon to shoot in burst mode, and this can give the player a tactical advantage.
GameSir G6 Touchroller One-Handed Wireless Controller
This Controller will give your phone a perfect fit and fantastic stability, and can comfortably hold any phone length below 6.57 inch.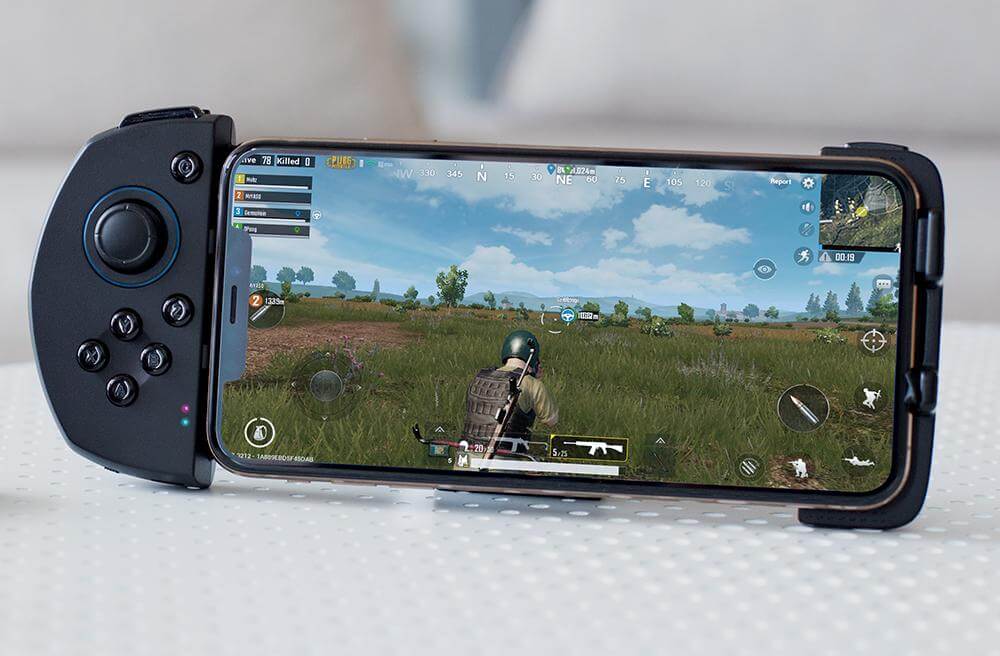 When holding the controller, you will feel both; a controller and touch screen control, as from left, you can quickly move or do combo attacks, and from right, you can aim previously.
It has 10 configurable buttons and an ultra-thin 3D joystick that makes an optimal combination of jumping, aiming, shooting, and movement in your mobile game. Also, it's G-touch technology support IOS native games, and it's Bluetooth 5.0 wireless connection gives you high sensitivity without any cable hassle.
Delam 6 Finger Mobile Game Controller
As the name says, it is 6 fingers operational controller that has no delay and very responsive. It is properly fixed form 3 contact points with rubber pads to prevent your phone from sliding.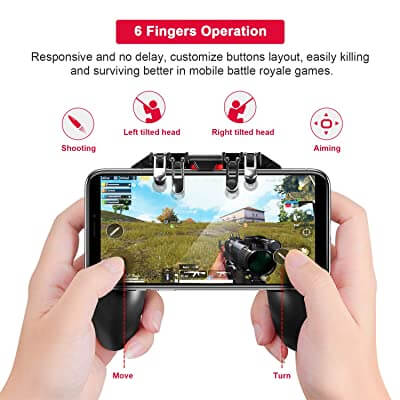 It has 180° flipped for easy installation and customize buttons layout so that you don't need to remove the controller from the phone; it is the perfect and most comfortable controller for playing Pubg Mobile.
This controller also gives an option to charge your phone while playing, and it's L1 R1 L2 R2 triggers are made of alloy, so there will be no delay, and it will also help you to enhance your skills.
---
Also Read: PUBG Mobile To Get A New Character 'Andy' in Season 13
So above mentioned were the best PUBG Mobile controllers you can use to become a pro in the game. These controllers will help you get your aim and shooting so quick that enemy won;t even stand a chance against you. So it's your time to get one of these and become a pro in PUBG Mobile.