Lucid Adventure: Idle RPG is a Role-Playing Game (RPG) developed and maintained by Com2uS. Com2uS is a leading developer and publisher of mobile games, spearheading the industry with its absolute domain since 1988.

This popular developer already has had the play store by storm with it's past many amazing titles. It has developed yet over 20+ gaming titles for the android platform on the play store. We are still to see how this new title, "Lucid Adventure: Idle Adventure," performs in the global world now.
The game starts with a clipping story. The protagonist tells us about how he enjoyed fighting, and now it has become a competition he owns and runs. This game does not offer you a tutorial, so it is really hard to understand what you have to do in this game.
Unless you know what an idle game is, you will not be able to figure out the game. The main warrior keeps running forward, and one cannot figure out what to do unless they try really hard. This is a very bad fact about this game that it does not offer any tutorial in the game. Even the low tier games offer assistance for their games.
Well, an Idle game is, as it sounds, idle. In this game, you have to sit idle and collect gold and do nothing else!. Once you reach the point where the particulars are stronger than you, you press return. All your progress will begin again except for some permanent items. For those of the people who don't know what an idle game is, it's gonna be a problem as no tutorial is offered.
Other than that, the game is simple and easy to play. The characters will level up even if you are not playing the game. There are all sorts of explosive power-ups and weapons. You just have to log in from time to time to get rewards. This is even available in 6 different languages.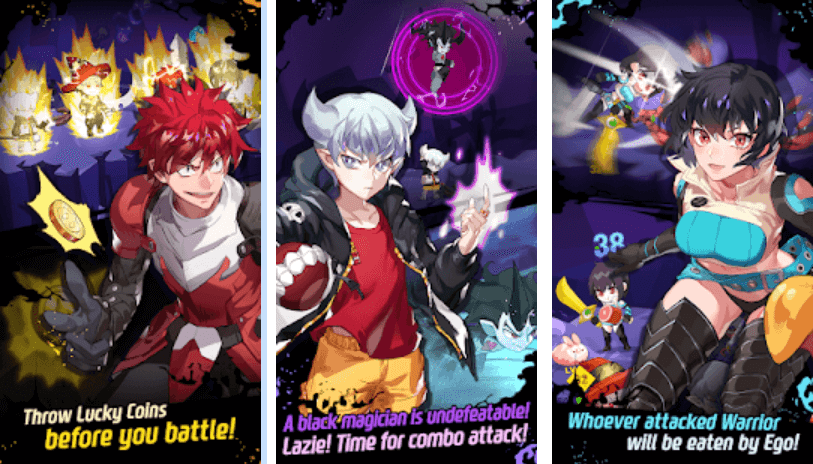 Overview
It is a free to play game, but also, this does not mean there are no in-app purchases in the title. This game's rather shallow design is made to just collect players' money. The game is interesting for the first 20 minutes, like pumping up your player stats and the continuous auto-battle feature. After a while, you will find it pointless to play as you can not do much in the game other than sitting idle.
It also appears that a lot of people had trouble getting into the game. So if you do not want to go through all that, you might as well save some time and simply skip this game release and maybe wait for a non-idle version.
Lucid Adventure : Idle RPG is available for both Android and iOS devices on the Google Play Store and App Store, respectively.