Rocky Rampage: Wreck 'em Up is probably one of the most interesting mobile casual games you can download and play in this year. It has just been released on both android and iOS devices, and you can get your hands on the game by downloading it from your local app store.
Over 500K users Pre-Register for Rocky Rampage: Wreck 'em Up, it has been less than 24 hours since the launch of the game, and it has already been downloaded over 50,000 Times on Playstore Alone.
Developed by Joyseed Gametribe, a small gaming studio from Jakarta, Indonesia – Rocky Rampage: Wreck 'em Up is a playful throwback to launch/distance games popular in the early 2000s. In the game, you get to launch and control a champion called Boulder Cobblestone, who'll roll and smash through countless minions and walls at high speeds you must maintain.
But why? The story goes like that one day when Boulder Cobblestone, who prides himself in his assortment of majestic wonder pants was stepping out of the shower one day, and he finds out that his collection has been stolen by minions from the Scissors Empire! So he sets on a rolling journey to retrieve his prized wonder pants.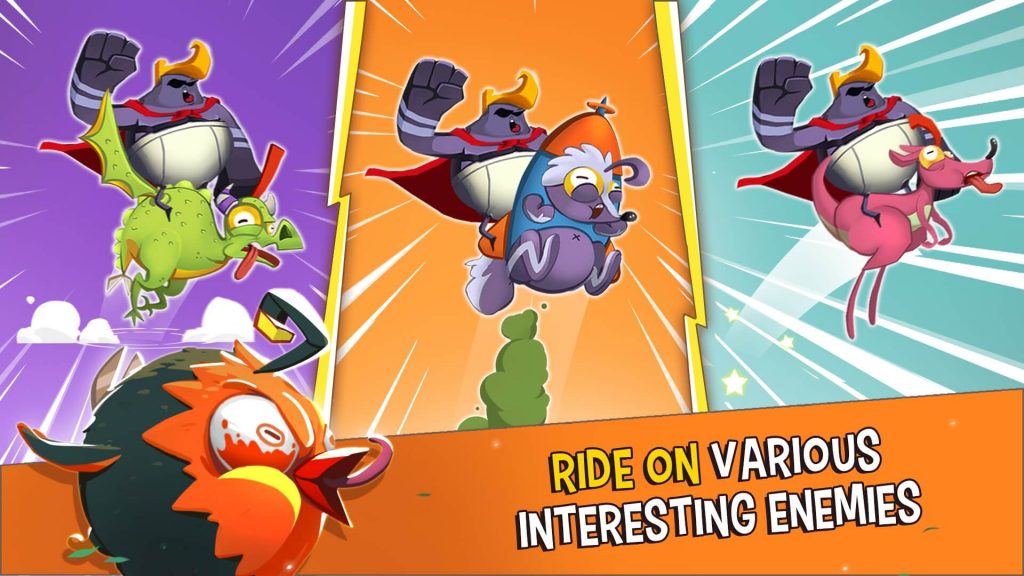 Rocky Rampage: Wreck 'em Up features simple One-Tap controls that anyone can pick up and instantly enjoy. So what are you still doing here? Prepare yourself for the adventure and download Rocky Rampage: Wreck 'em Up via Google Playstore or Apple Appstore.
Also Read: List of Premium Mobile Games Now Free (Limited-Time) – April 2020
Also, one last thing, If you had Pre-registered for the game previously, then upon downloading the game, your receive a free Golden Chest Upgrade, which permanently increases the number of rewards you receive from opening chests.