Door Kickers: Action Squad is an action-packed game that has finally made its way to iOS. This game is expected to come to Android devices in a day or two.
The game's story takes place in a town called Nowhere City USA which is crime-ridden. As a player, you will be leading a SWAT team to curb the crime and complete the missions assigned. The game is designed more realistically.
The weapons in the game have recoil which you have to master to eliminate the targets accurately. You also need to take reload time into account and use the covers wisely to take the enemy by surprise. The game requires strategic planning to succeed.
The game also includes health fills and gear fills. In addition to these, you can save the points and create ultimate havoc at the targets. You also have the choice to choose from the variety of characters available in the game. Each character will have a unique combat style and upgrades.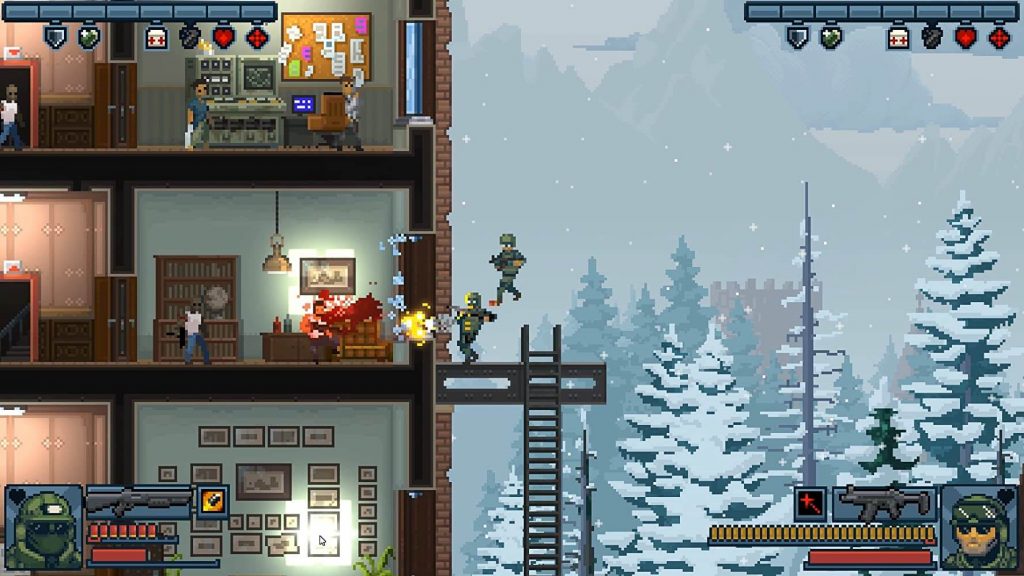 The game currently consists of 80+ levels with about 60 weapons to collect and about 20 different types of enemies to take care of. Interestingly the game packs in a zombie invasion mode too. The game is already available in PC and Nintendo Switch and has garnered positive reviews.
Door Kickers: Action Squad is available to install from App Store for $2.99. While for Android devices Play Store page is still on the pre-registration phase. But will be expected to be available in the Android very soon.