Last week Tencent Games announced that Arena of Valor would be released in all the regions where the game currently does not exists. Furthermore, they announced that the India server would be revamped and merged with other servers. A new MENA server and Russia server will also be added to the game.
Starting from today, Pre-Registration for the New Version of Arena of Valor has begun in India, we are not sure about Russia and MENA. The new version of Arena of Valor is now up for Pre-Registration in India. Players can simply head to Google Playstore and register themself to get a notification when the game goes live.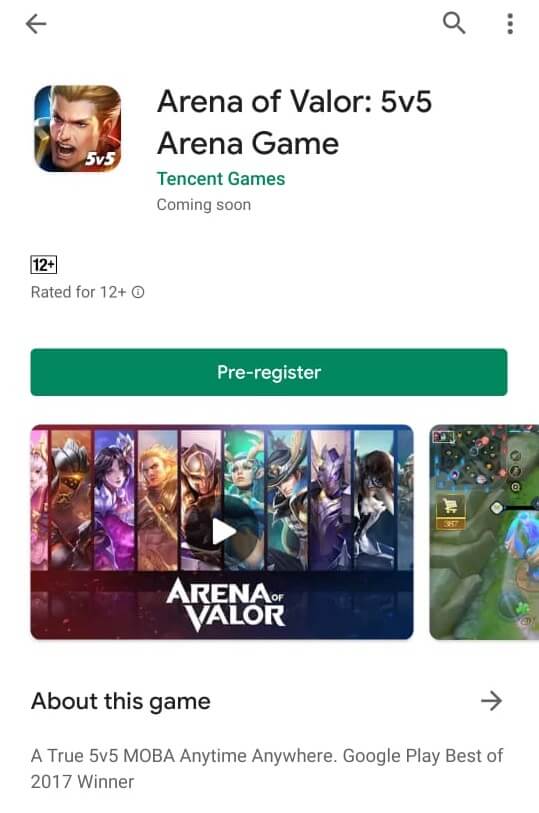 Talking of released date, The global version of Arena of Valor (including India, MENA, and Russia server) is set to launch in Mid April 2020.
---
About Arena of Valor:
Arena of Valor is one of the most loved Mobile MOBA games. It is developed by TiMi Studios and published by Tencent Games in most of the region and Garena in SEA regions. The game was first released in 2017 and is now available on Android, iOS, and Switch.