Shadowgun war games is a first-person shooter game developed by Madfinger Games. Madfinger Games have created a lot of great games such as Shadowgun Legends, Dead Trigger 2, Unkilled – Zombie FPS, etc.

This game is another great addition to their collection of games. The detailed game review of Shadowgun War Games is given below.
It is pretty impressive, with great graphics and gameplay. The game also occupies less space around 537MB. Shadowgun works flawlessly and beautiful on high-end devices, but the frame rate is pretty low in comparison with other games. The developers have given high-end graphics, with attention to details.
Two battle modes are available in Shadowgun: Team Deathmatch and Capture the flag. In Team Deathmatch, the team with the most number of kills in 5 minutes wins the game. In capture the flag, you'll have to capture the opponent's flag, bring it back to your base and touch the flag which gives you 1 point. Similarly, the team with the most number of points wins the game.
Shadowgun war games are very much similar to overwatch. You can select five different heroes, where each hero has a different skill. The five different classes are runner, assault, tank, support, and marksman. Every hero has their own set of weapons and skills. There are certain packages on the map, which, when touched, boost your health, speed, etc.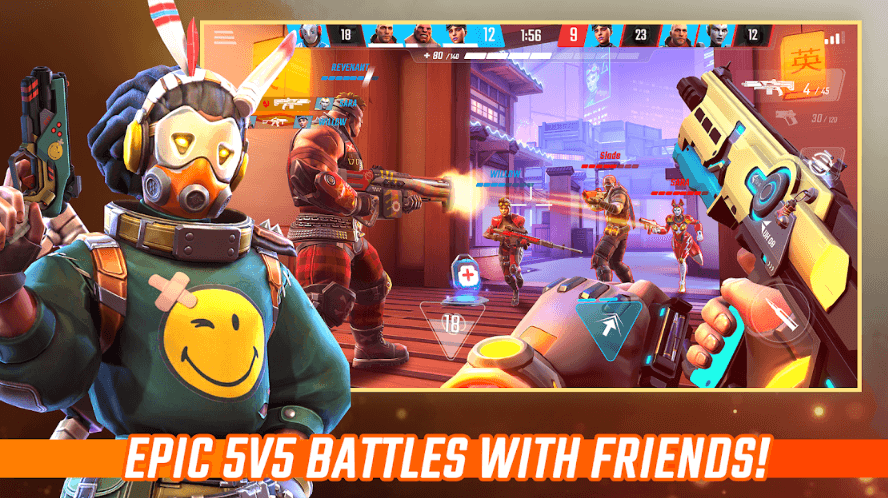 Comparing the game with the other multiplayer games such as COD Mobile and PUBG Mobile, Shadowgun war games falls pretty short. The lack of game modes in the game is pretty upsetting, but new game modes will be released after a few weeks.
Shadowgun War Games – Online PvP FPS is available to download on Google Play Store and iOS App Store.