Hello People of the Fog, hope you are enjoying the Dead By Daylight Mobile version, which is available to download and play in beta test in the following countries: Norway, Finland, Sweden, Denmark, Ireland, New Zealand, The Philippines, Mexico, Germany, and Australia. Recently 0.6.0 update was introduced in the game and now the developers have added some more new features in the game through 0.8.0 update which you can download from the link given at the end of this post, even if you are not from the beta testing countries.
Last monday the developers took a lot of questions in the Q&A Devastream and hinted a lot of this new update's content throughout the stream. Have a look of the stream below if you missed it.
In this post we are going to share with you the new things which have been added in the DBD M 0.8.0 Version Update.
New (to Mobile) Killer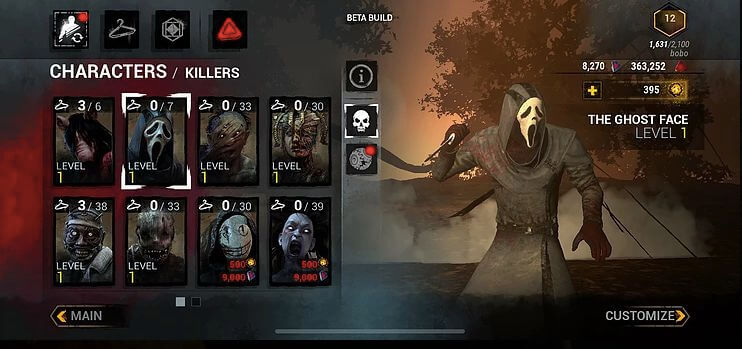 A new playable Character Roster "The Ghost Face" has been added in the game by the developers in this 0.8.0 update. The developers have apologized on their official website for make you waiting so long for the same. But they would be happy if you share your highly anticipated feedback. So don't forget to give your valuable feedback.
Daily and Weekly Rituals
Daily Rituals: You might be aware of this feature if you have ever played Dead By Daylight on PC/Console, because in mobile it also has a similar concept. While you are logged in to claim your Login Rewards, just wait for a while and knock out some rituals for even more rewards.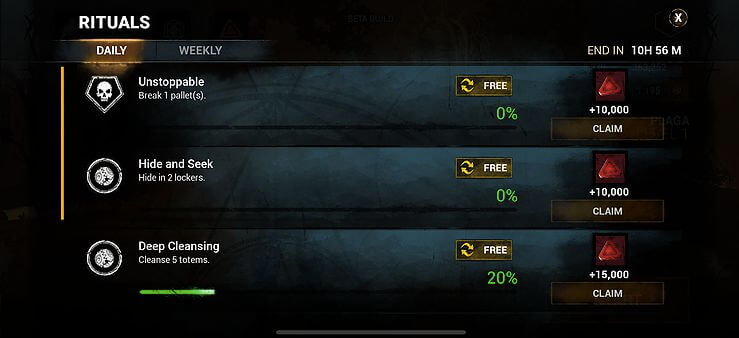 Once in a day, you will be able to refresh the Daily Rituals, in which you get a list of 5 Daily Rituals which you need to complete within 24 hours. After completing these Daily Rituals you will be rewarded with Bloodpoints, and occasionally Items, Cosmetics, Iridescent Shards, or Auric Cells depending on the difficulty.
Weekly Rituals: Apart from the Daily Rituals, there is also available the Weekly Rituals, which are more challenging but offers to you even better rewards. You get 5 days to complete the Weekly Rituals. After completing the Weekly Rituals you will be rewarded with Bloodpoints, Cosmetics, Iridescent Shards, and Auric Cells.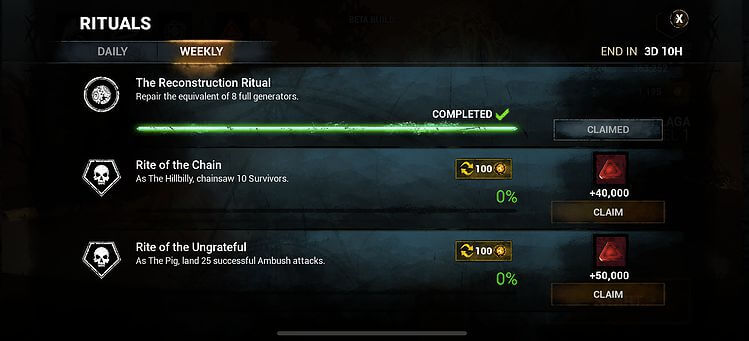 New Login Rewards Calendar
Login Rewards are those rewards which the players get to show his continuing dedication in the game, and this new update is worth celebrating. Login Reward event has been started from 12th September, and this time there are more rewards available as compared to earlier. You can only collect these rewards by logging into the game daily. Rewards are only available for so long, so don't forget to log in often to collect them all – free Auric Cells are at Stake!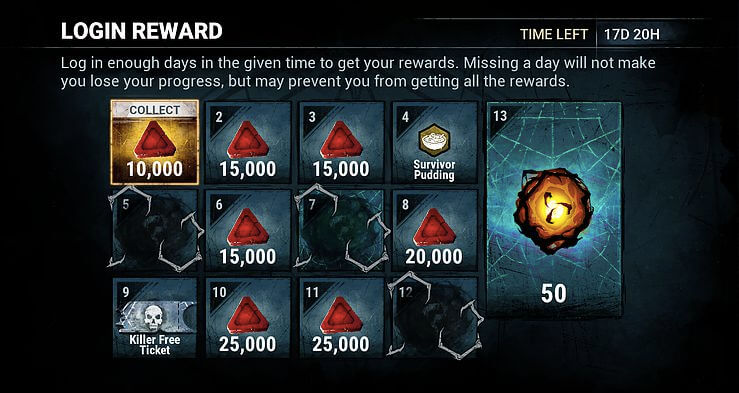 You can download Dead By Daylight Mobile 0.8.0 Version Update from the link given below.
Click here to Download on Android.
So these are the features which have been added in the game in this Dead By Daylight 0.8.0 Version Update. Stay tuned with Mobile Mode Gaming for the latest Mobile Gaming News & Updates!