CD PROJEKT has started taking pre-registration of its Collectible Card Game (CCG) 'GWENT: The Witcher Card Game' for Android devices following its iOS release last October. This game was released in 2018 for Microsoft Windows, Playstation 4, and Xbox One, and later in 2019, it made its way to iOS, and now in 2020, it is going to be available for Android devices as well on 24th March.
GWENT: The Witcher Card Game is set in the world of The Witcher, where you can create a custom deck and challenge other online players from all around the world in exciting real-time battles that usually lasts for around 10 minutes. Its gameplay is a bit different from the card game in The Witcher 3. Instead of three rows, now there are only two, where you can either use ranges or melee attacks.
The players start their game with ten cards in hand and can play any of them from the start. But always keep in mind, the goal is to end the game with more points than your opponent. In this game, the strategy is the key to win, so you have to learn to play your cards wisely.
In this CCG, there are dozens of different cards available to collect as you win the battles. The cards are divided into three kinds, such as Heroes, Soldiers, or Spells. You will also get to see loads of popular characters from the series such as Triss, Geralt, and Zoltan, each of them with their unique skills and special abilities, which can be used to turn the tide of battles.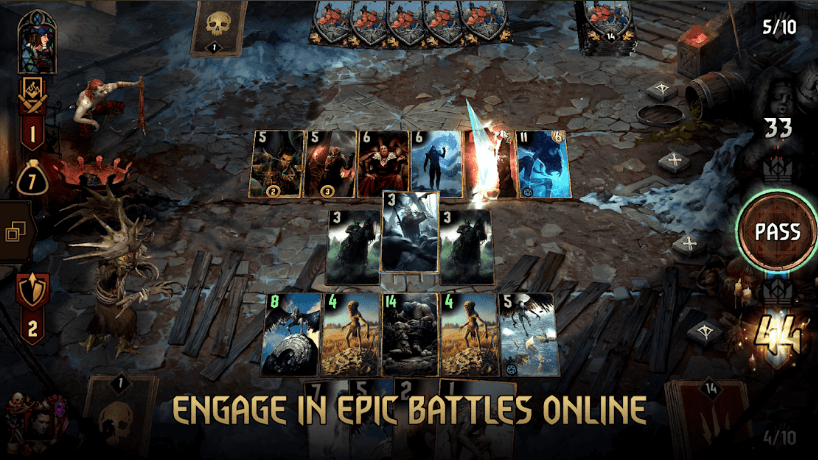 GWENT: The Witcher Card Game is an excellent CCG that offers an entertaining and unique gameplay experience that is perfectly adapted for touchscreen devices. On top of all the features, the graphics of the game bring you a breathtaking experience in the CCG genre.
GWENT: The Witcher Card is available for pre-registration on Google Play Store and there is a unique avatar as a reward for Pre-Registration. For iOS users, it is already available on App Store.
Also Read: 10 Best Upcoming Mobile Games of 2020 You Should Keep An Eye On
Stay tuned with Mobile Mode Gaming (MMG) for the latest Mobile Gaming News & Updates!