G.I Joe: War On Cobra is a strategy game developed by Emerald City Games and published by D3Publisher of America. On the first look, the game looks intriguing and fun. It features building and strategizing to defeat your opponent. D3 Go! has also released many popular games like Alien: Blackout and MARVEL Puzzle Quest.
In this game, you choose where your allegiance lies, that is that you choose sites and fight your opponent. Once you do that, Build, upgrade, and defend your base in this action-filled, highly competitive strategy game featuring G.I Joe Heroes and Cobra Villains.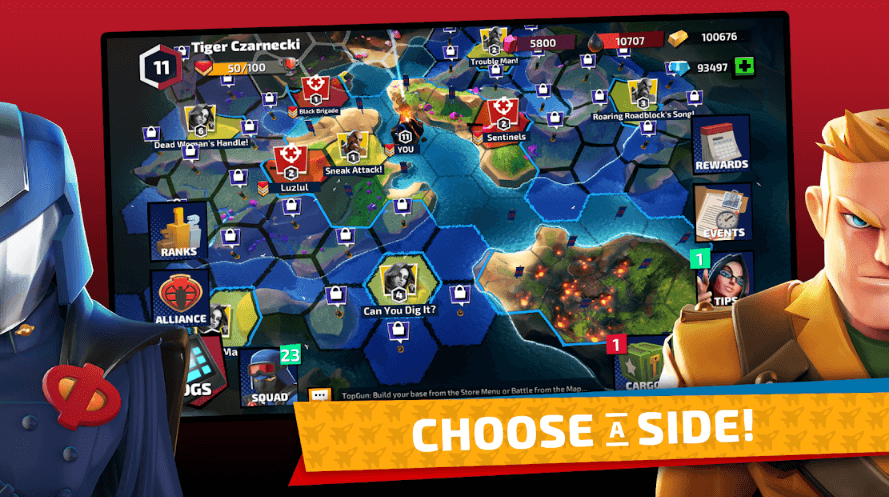 The game includes many crazy unlock-able characters, impressive power-ups, and a whole lot of action. It also contains a good amount of customizability where you can upgrade your characters and bases to defeat the opponent and defend your home base. This game not only focuses on movie characters but also on highly competitive strategy formation and attack formations.
Gameplay
The game features collecting Troops, Heroes, and vehicle cards to customize your deck. You can compete with other players in PVP events to work your way up to the top of the leader boards !. Equipping your squad and defending your base from the land, sea, and even air assaults with special defenses such as turrets, sea mines, Armed troops, and Heavy Artillery. Completing and an array of missions provides you with additional resources and exclusive rewards for your troops!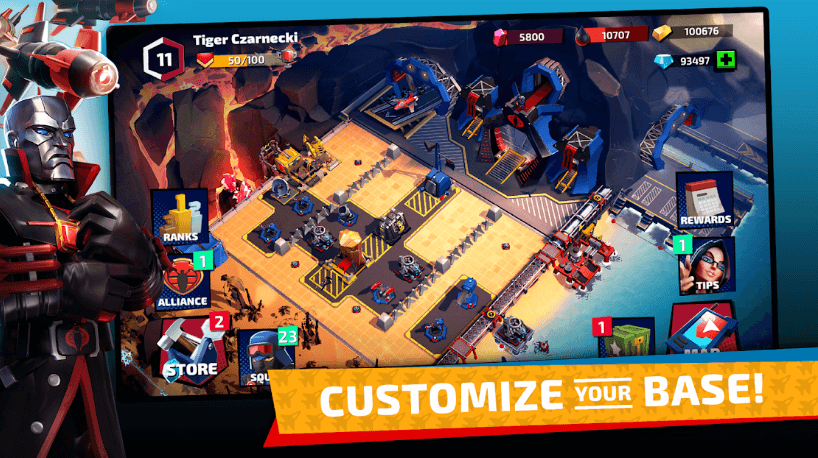 The game is a great way to have fun and pass the time when bored but in-spite of having beautiful graphics and fantastic gameplay, but the game can also be called money-grabbing as the oil very quickly, and diamonds are required to speed up the process which costs real money. Many reviews on the Google Play Store suggest the game to have many bugs, and the game tends to freeze sometimes during gameplay too. Although it is still new in the race of strategy games, it will be great to see whether it can stand its ground against popular games like Clash of Clans or Boom Beach.
G.I Joe: War On Cobra is available to download on Google Play Store and iOS App Store for free.