Hello, mobile gamers! Sony Pictures Television has launched a role-playing game called Zombieland: Double tapper right after the launch of their movie, Zombieland: Double Tap. This game is currently available to download for Android and iOS platforms.
The game is set in the post-apocalyptic American universe of Zombieland, where we have to form a team to fight zombies in different cities. The gameplay is really simple, and all you need to do is just tap on the zombies you want to target, you also get to choose in-game power-up items to deploy different abilities while shooting them.
You get to choose among a cast of characters that are similar to the movie with some additional characters as well. Your primary objective is to shoot down zombies in different American cities. After you choose your squad, everything is auto running; you need to tap on the zombie you want to shoot and select some powerups along the way. You get coins as you kill the zombies, which could be used to unlock characters, upgrade them, unlock weapons and items.
Graphics are average. Music and sound effects are decent. The user interface is quite good.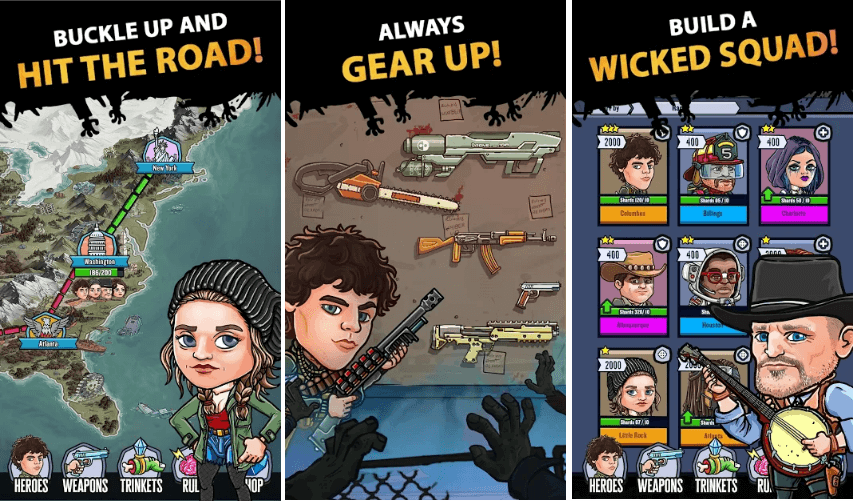 As you progress, you unlock different cities; each city has a specific set of missions that eventually unlocks items and weapons. However, the gameplay is repetitive and tedious; also, there is nothing much a player has to do. All the controls are in just one tap, and it takes 15-20 mins to complete a mission. The gameplay is straightforward and feels not at all challenging. There are many in-game pop-ups and ads that are annoying.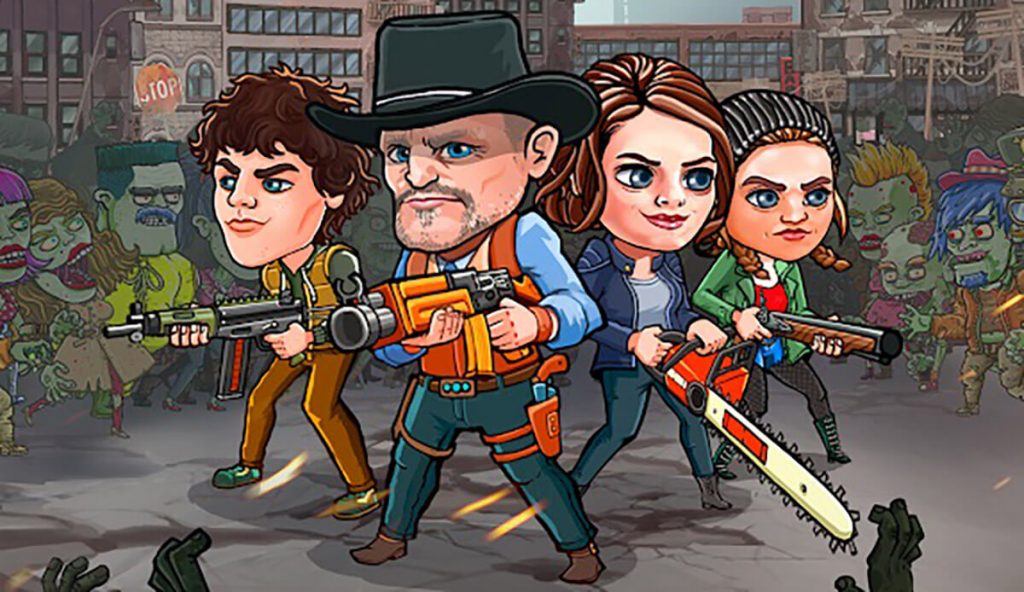 Overall, this is a pretty simple tapping game that is not much of an RPG. The gameplay is dull and boring, and the controls make it even worse. Though there are quite a lot of characters, weapons, and items to unlock, so, if you are a Zombieland movie fan, give it a try.