Hello, mobile gamers! Supersolid Game Studios have launched an arcade game called Snake rivals. This game is just a refined 3D version of the popular slither.io game. The game is available only for android flatforms at the moment.
This is a pretty simple yet fun arcade game that offers you to play as a snake against other real-time players. There are different maps and game modes to play in. The core gameplay is to grow in size by eating in-game objects which look like apples without getting eliminated by the enemy players. There are many skins, powerups, and chests to unlock as you make progress in the game. The game also offers you quests to complete.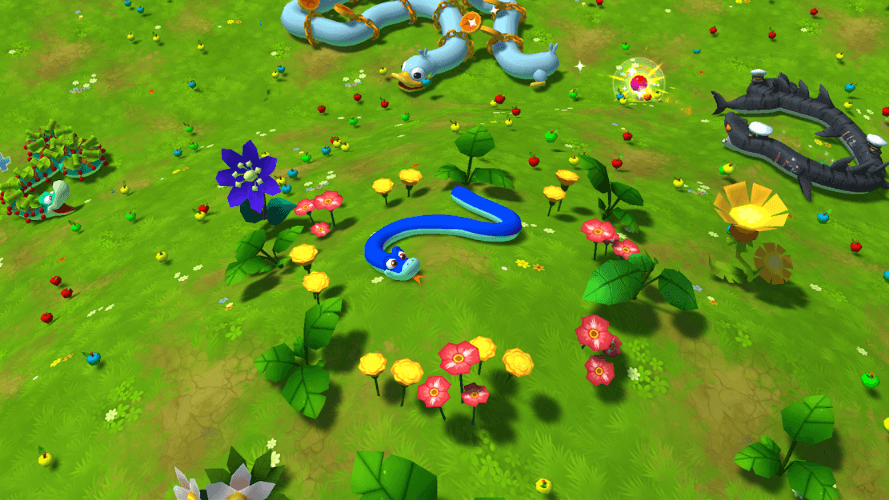 You have different game modes to play in like, Battle Royale in which the last man standing wins. You can eliminate an enemy by touching your snake's body to the enemy player's head. In the battle royale mode, the map becomes smaller in size after regular intervals, and the map is surrounded by lava. In Classic mode, your aim is to be the biggest snake in the lobby. Goldrush mode offers you to collect in-game currency in a limited time round.
Graphics are decent. Great music plays in the background.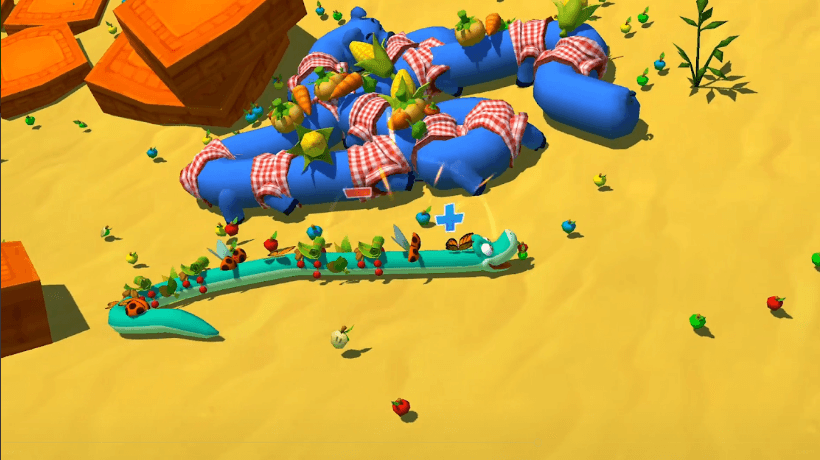 As the game is online, you can play it with your friends as well, which is really cool. Though the gameplay is really good, there are lots of add pop-ups that are annoying at times, and you might face some connection issues which might result in frame drops.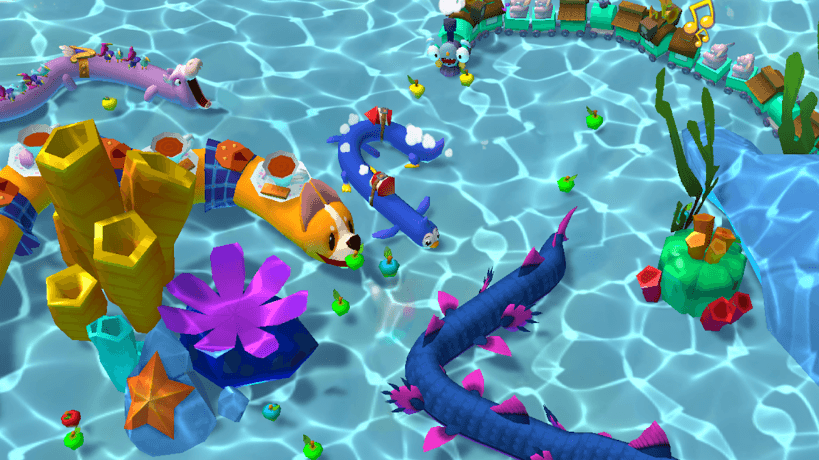 Rounding up, this is a pretty good arcade game that offers decent game modes and customization options. It's a great game to pass the time, and some of the game modes keep you hooked to the game. Snake Rivals is available to download on both Google Play Store and iOS App Store.