World Robot Boxing 2 is the brand new arcade action RPG created by Reliance Big Entertainment. It is all about fighting with 67 advanced robots from 14 different countries.

Fight in the ring to crush your enemies, beat the bosses, and become the next Robot Boxing Champion. We have some of the best Tips & Tricks for World Robot Boxing 2.
If you have just downloaded World Robot Boxing 2 and want to have an upper edge, in the beginning, this article is just for you. Let's hop into some of them and assert some dominance over the opponents.
Go By The Storyline
Yes, just like any other RPG, you won't have many things to do in the beginning, other than to improve and farm some of the latest robots in the game. The only way to do this is completing story stages and making room for resources that you receive.
The resources will help you to maintain those advanced robots in the later stages. While playing the Story Mode, you will be rewarded with chests containing various types of equipment and even robots! Once you select a robot, it cannot be changed for the whole episode. So choose wisely and make the most appropriate choice.
Upgrade Your Robots Timely
The only productive way you want to spend your coins is to buy the upgrades for your robot. You can easily buy new parts at the Part Store through coins. Also, enhancing other aspects such as hydraulics, mainframes, and other functionality of the robot.
No need to mention that these upgrades will make your robot to land punches with more power and will have much durable armor. You also need to change your robot whenever you progress to a new tier in order to still have a competitive vibe.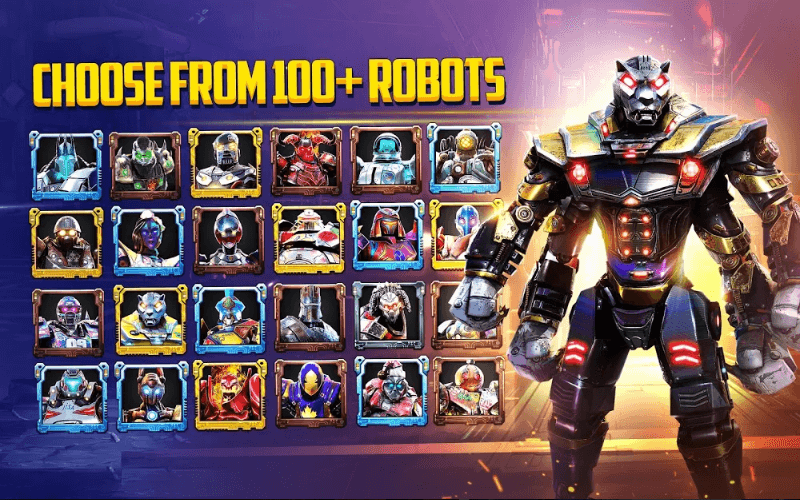 Polish Your Skills In Time Trials
No doubt that Championship Battles are the ones that reward you with the largest prizes, obviously only if you beat them. Frankly, the consolation prizes are not that luring. I would recommend you to hit for those Standard & Time Trial Battles. Fight them repeatedly to earn more Real coins.
This will also improve your control over the robot, and eventually, you'll be able to match up the speed of the Championship level. Also, make sure that your robot possesses a decal as having a new decal will award you with bonus coins, which I think is never a bad idea.
Timed Attacks will Deal Maximum Damage
"Attacking is the best form of Defence," going by this quotation, I would recommend you to make the best use of your robot's potential. The best way to make this work is to throw some weak punches repeatedly. Letting your enemy make the first move is another effective tactic.
Block his punch and try converting it into a counter-attack. Even if he is able to defend your punches, your special meter will still rise up gradually. After it is full, you will be able to unleash a special attack, and it will result in draining a lot of their HP. But remember, if you don't have the time, this might be bad news for your robot in the arena!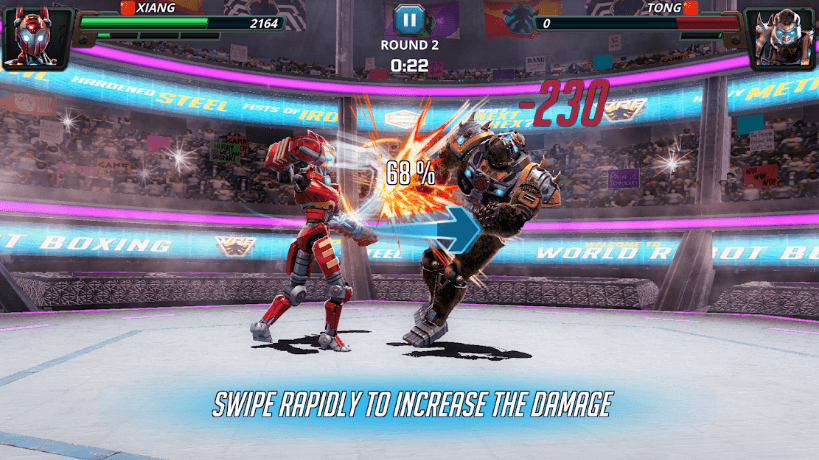 Robots Too Need To Rest
It might seem to be a funny heading, but it's true (not literally). To fight each battle, you consume an Energy Core to be able to stand in the arena. If you run out of them, you will have to wait until at least one of them replenishes, and after that only you could fight.
But it's not over; we have a small cheat for you! Just go to your phone settings and set the time forward, say 30 minutes would be fine. Then return to the game, and you will find all your Energy Cores restored. Bingo! Then you can again change your time settings correctly, and it won't affect your free energies. So you can pull this trick again and again to get unlimited Energy Cores.
World Robot Boxing 2 is available to download on the Google Play Store and iOS App Store.