SuperStar STARSHIP is a rhythm-based mobile game developed by Dalcomsoft, Inc. that has put out other well-known titles such as Superstar BTS, Superstar SMTOWN, Superstar JYPNATION, and many other similar games.
The game design is basic and similar to most of the rhythm games. The feature that makes this one stand out is the emphasis on KPOP songs. I am sure that hardcore KPOP fans will enjoy playing this game as they will have a personal connection with it.
The game has 13 artists/Group from STARSHIP Entertainment, 43+ songs to chose from, 192+ cards to collect, which goes to say it doesn't lack variation and will surely not get the user bored anytime soon. Besides this, the player can compete with other users in 15 different leagues.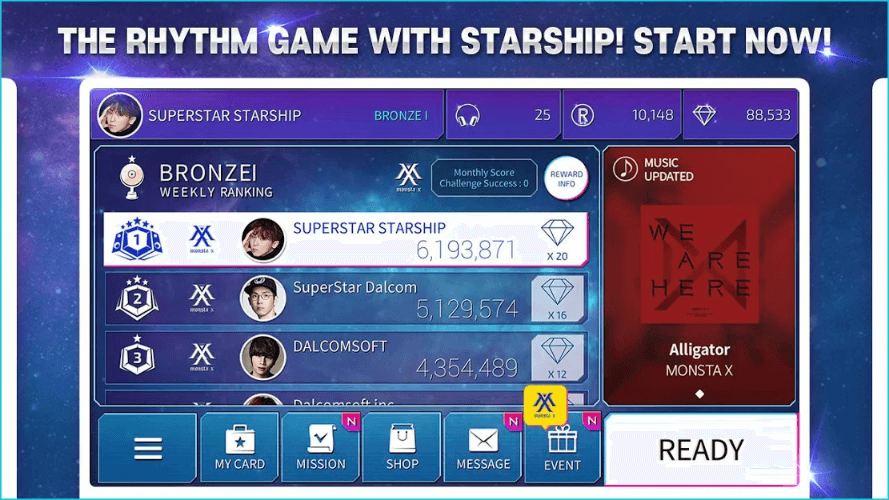 Other main highlights and features of the game include a dedicated 'SUPERSTAR LEAGUE' where random songs are selected each day, where you can compete with other players for seven days. A new CardBook system has been added to efficiently manage the cards that have been unlocked by the players. Three different levels of difficulty have been added for each song, which makes this game appealing to a greater audience, even if they are new to the game, the easy mode will help motivate them to practice and become better over time.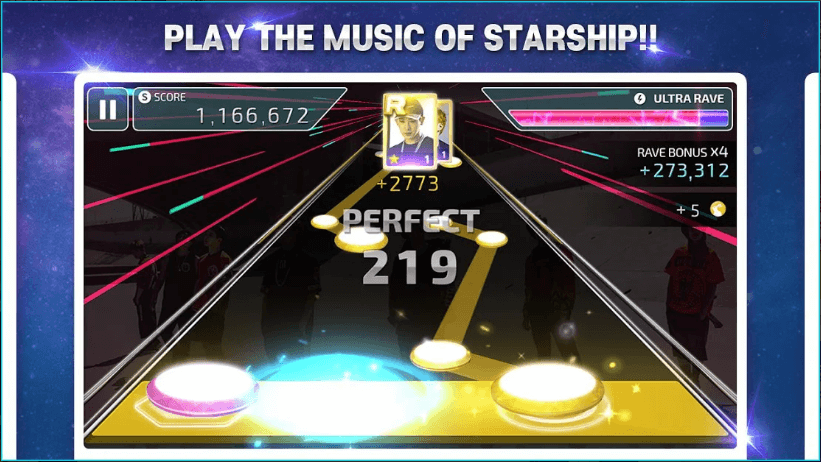 One other important feature is the addition of league ranks, which are determined by the weekly average score. Based on their league rank, they can be placed in any one of the 15 leagues.
There are many featured artists, some of whom include :
K.WILL
SISTAR
SOYOU
BOYFRIEND
MAD CLOWN
JUNGGIGO
MONSTA X
YO SEUNGWOO
WJSN
JEONG SEWOON
MIND U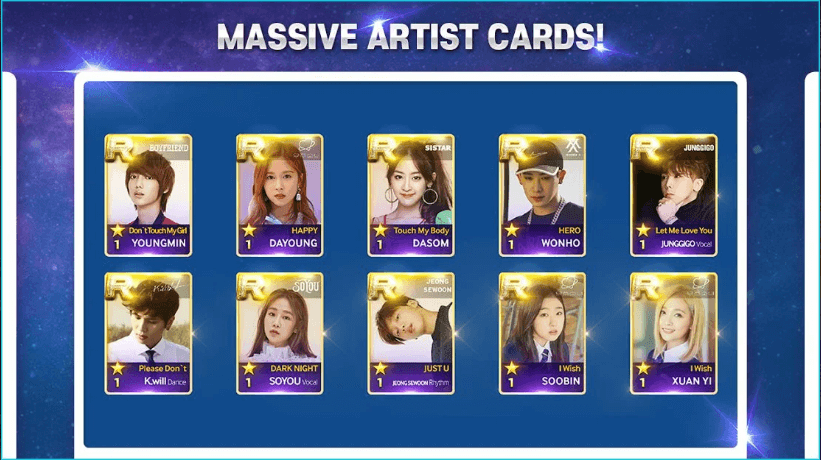 Now lets come to the few things that I did not like about the game.
The interface feels very old and outdated, surprising for a game that came out so recently, which makes the whole games experience obsolete. It feels very cluttered and unorganized, with the user have no clue what is where. It just seems that they have over complicated the game for no apparent reason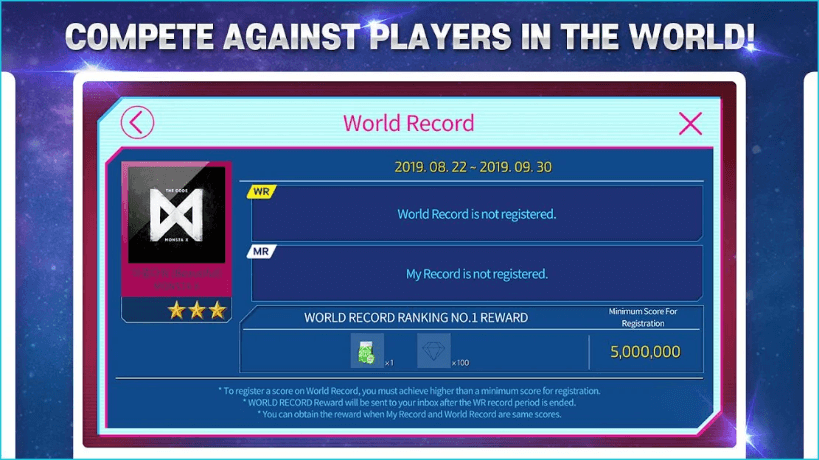 Another thing that annoyed me is the constant crashing and unresponsiveness of the game. It sometimes becomes unplayable and not a good experience in these terms.
The stress on in-app purchases shown by this game is bananas. Always forcing you to buy packs and other related items can easily annoy any average person. There are also many micro downloads that you'll have to do from time to time, be it playing a new song, or minor updates, there are constant downloads within the game which don't make a good experience for the data conscious consumers. SuperStar STARSHIP is available to download on both Google Play Store and iOS App Store.