Call of Duty: Mobile is a first-person shooter published by Activision Publishing, Inc. with Tencent Games, who have gained a lot of popularity for making India's most popular game currently: PUBG Mobile and PUBG Mobile Lite. The success of these games need no introduction, and this game has also didn't disappoint. Call of duty mobile offers console-quality HD gaming on your phone with customizable controls, voice and text chat, and thrilling 3D graphics and sound. We can experience the thrill of the world's most beloved shooter game on our phones for easy on-the-go fun.
Exclusively designed for the mobile platform, the player can choose from many iconic multiplayer maps and modes anytime, anywhere. Be it a 100 player Battle Royale battleground, Fast 5v5 team deathmatch, Scary Zombies action or Sniper vs. sniper battle, Activision's free-to-play CALL OF DUTY®: MOBILE has it all.
The graphics on this game are unmatched like anything that is out there, stunning visuals clubbed with amazing gameplay makes this one class defining game.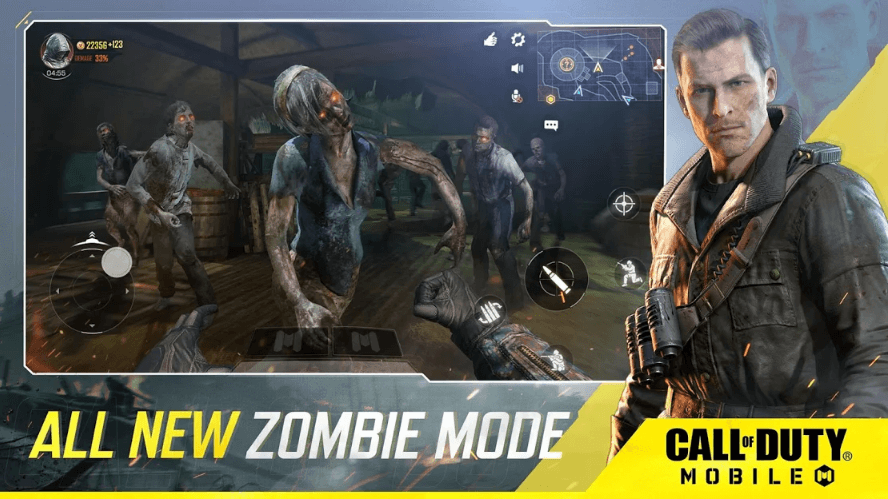 The 5v5 deathmatch is one of the highlights of the game, with fast-paced action, the player is always on his toes and gives full attention during the full-time period of this game mode. The ambiguity and small change in momentum can make this game mode at any point anyone's match, which is fun to experience.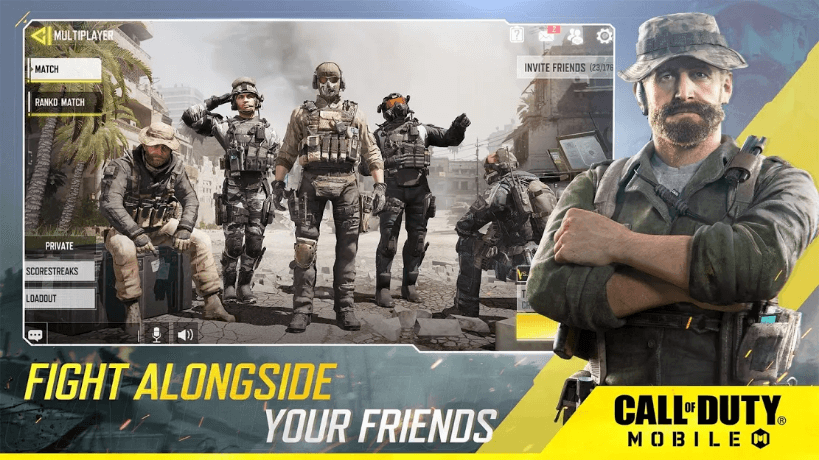 The maps also have great design and are well structured in a way to give no team any advantage whatsoever. Call of Duty Mobile has seven classic maps from the history of the franchise:
Crash – Call of Duty 4: Modern Warfare
Crossfire – Call of Duty 4: Modern Warfare
Killhouse – Call of Duty 4: Modern Warfare
Firing Range – Call of Duty: Black Ops
Hijacked – Call of Duty: Black Ops
Nuketown – Call of Duty: Black Ops
Standoff – Call of Duty: Black Ops 2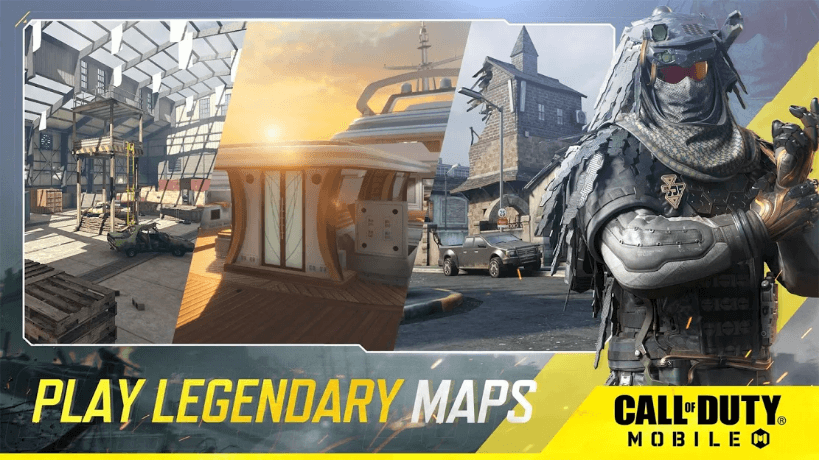 One unique feature of the game is the loadout concept, where the player can choose which style they would like to play, from being a long-ranged sniper assist, or a short-range SMG, the game has all kinds of play style which suits you best, which will help you develop a role in your team. You can also customize your secondary weapon, skills, and many other things. This modularity that the game brings is a nice and fresh introduction that will be enjoyed by most people.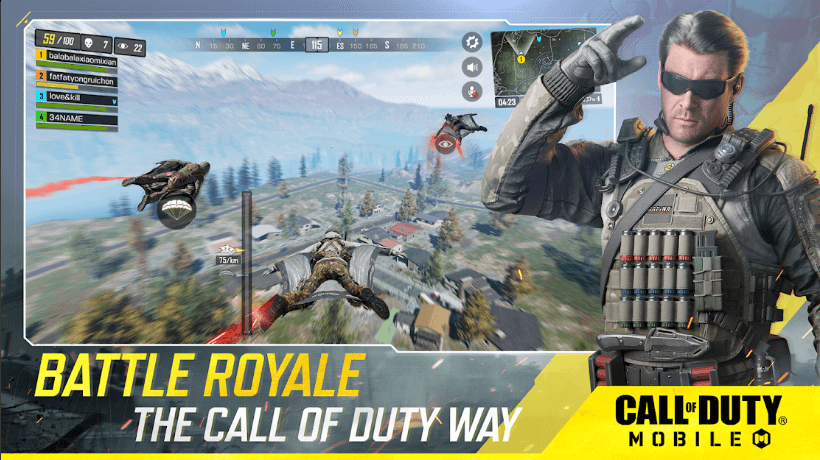 The 100 player Battle Royale mode also looks very beautiful with slightly different mechanics from the battle royal that we see in-game like PUBG. No fall damage is a great addition, which I feel most games should include as this stresses the player to use more skill to kill another player, rather than depending on them to make a mistake and loose on their own. Another difference is the ability to revive dead teammates is a cool concept that can make the game even more enjoyable. Some would say this game is headed for an apex like aesthetic, which I agree, but feel it is a step in the right direction.
Call Of Duty is available to download on both Google Play Store and iOS App Store.