NetEase Games have launched another battle royale game called Ride Out Heroes. This is not just another battle royal game but offers many different options. The gameplay is similar to any other battle royale game where you have to compete against 100 real-time players with the ultimate goal to be the last one standing.
But this game is different because you get to choose different characters at the start of a match which have different abilities. You can choose between a combat warrior, long distance hunter, wizard, pirate, and an engineer. Each character has its own weapons, four abilities, and a fixed common ability to move quickly. As you spend more time playing the game, you unlock new skins to choose from.
Talking about the game modes you can play solo or in groups of 2 or 4. You have a chance to revive in solo mode even after you get knocked out. When you get knocked out, you turn into a baby dragon and if you are able to survive for the next 30 seconds you will be back to the battlefield.
Also Read: Top 5 Upcoming Mobile Games of 2019-2020 Which Everyone Should Know About!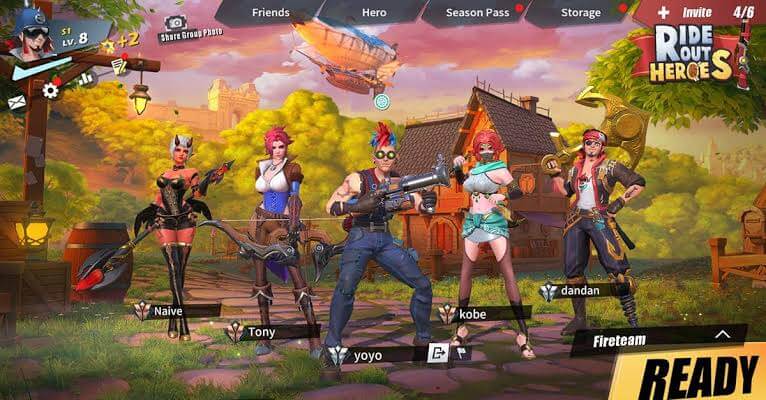 Graphics are really good and smooth. Music and sound effects are designed well. The user interface looks cool and reminds of fortnite. The game also offers you a mount system in which you can summon a mount which can be a dinosaur, bird or a sled dog, to travel around the map which seems to be pretty convenient. Killing an opponent requires lots of damage and sometimes it gets annoying.