Developed by SEGA Corporation, 'League of Wonderland' is now available on Android and iOS devices. It is a two-minute real-time battle game with some comic style. The game characters are taken from the different stories which battle on the single ground. It is much similar to Clash Royale if you are Royale's fan either you will totally love it or not, there is no in-between. It runs online, so you will be needing very good internet connectivity, it also offers in-app purchases. Let's find more about this Wonderland battle in this game review.
League of Wonderland is a strategy game where you have to deck your cards, which have different skills-set and defeat the opponent's tower. You are the assigned leader where you command heroes from different stories because the wonderland characters are from different fairy tales, myths are battling on the same ground. The game starts with a detailed tutorial, so even if you are a novice gamer of such kind of game you will understand the controls and objective of the game. Here you are time-bounded, so you have to defeat opponents tower and complete the battle within two minutes, as the clock is ticking, increase your score as fast as you can. At the end of the battle, you receive a deck of new cards and golds. In starting you will be receiving these packs of cards either you win or not for some time as a consolation, but later in the game, you have to be a very good strategy maker to earn these cards pack. Level up the cards to make your unit stronger. The game objective is simple to defeat your enemies. There is no control complexity as in these anime strategy games all you have to do is click, drag and shift.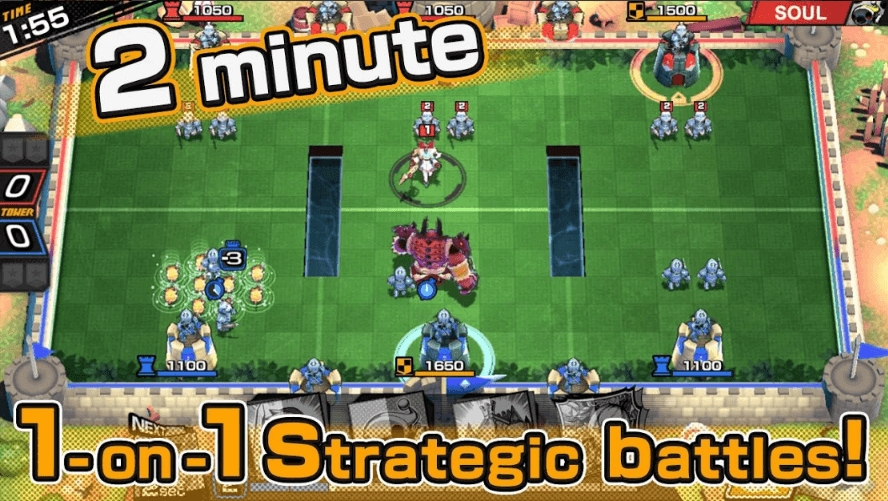 The game has some splendid anime graphics. The game has great music and sound effect. The best thing in the game is that it opens in comical style as you are reading some Manga comic which is quite inserting to see. You will find some of your favorite character cards that you can collect and buy from the shop. You can also go for in-game purchase which comes at a quite decent price, but it is not necessary to spend money on that if you don't want. Even it is recommended to not spend your cash as getting rewards is pretty easy in the game, so use virtual money instead of actual money.
You will go through quite a long tutorial which gets a little boring and lengthy. Otherwise, the game is decent and good. Good thing is that the battle lasts for only two minutes, which makes the game a good time killer but don't worry you will reward some extra time if your performance is impressive. It a challenging game as you have to carefully deck, as different cards hold different powers to use in battle.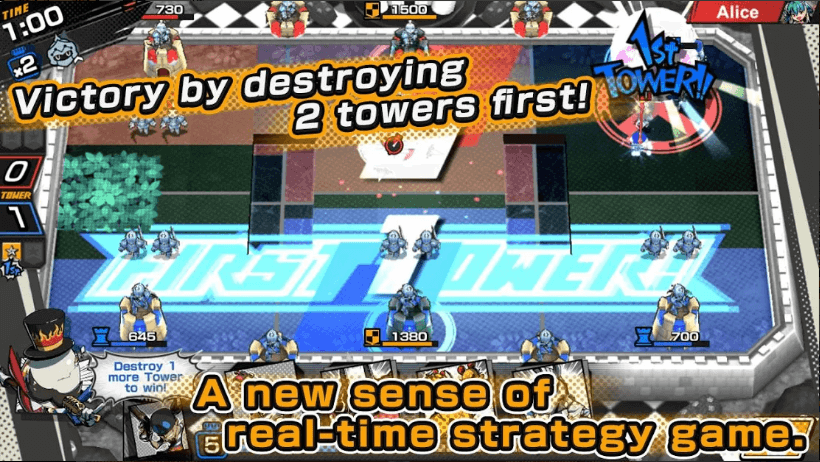 Overall, the game is playable. It's not very different or unique than other anime strategy game but still has its own flavor in it. The game name justifies it, although it's based on the battleground it's in wonderland with some green-field grassy arena and super characters making it loveable to play. But the game needs a lot of work, if you are an anime lover then this game will make you go woo, otherwise, don't expect much from it. The game is still in development now so we have to wait for more to get some enthralling updates. League of Wonderland is available to download on both Google Playstore and iOS Appstore.