After the Marvel Super war beta version came to an end in June, nobody heard about this game. The game's social media accounts also became in-active, and there were rumors that the partnership between NetEase Games and Marvel did not work out, and therefore, the game has been dropped.
But Marvel Super War is back in the news, smashing all the rumors. The Game was not only live tested at Gamestart 2019 (Southeast Asia's Premier Game Convention), but the matches of Marvel Super War were also live-streamed.
And now Marvel and NetEase Games has just announced that Marvel Super War will also be showcased at Thailand Gameshow (another Premier Game Convention) on 25th October – 27th October.
Also Read: Minimum Requirements to Play Marvel Super War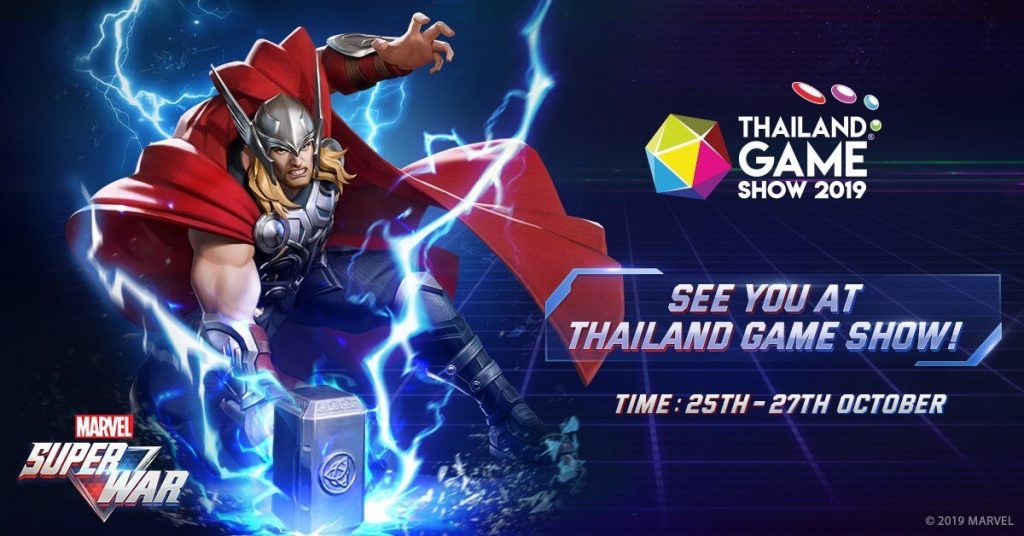 Well, the social media accounts of Marvel Super War has also once again become active, and all this together hints that the game is preparing itself to be globally launched. And lastly, if you remember a few months back, we shared with you a screenshot, which showed Heathcliff Smith, Community Manager at NetEase Games, who confirmed that Marvel Super War would release in Q4 of this year. (Read Full Post)
Well, we are already in Q4 of this year, so hopefully, the game is going to be released in the next few days, if we were to take a guess we will same the game will be globally launched around Christmas. Also do check out the Official Marvel Super War Facebook Page for regular game news and updates.