Hello Mobile Gamers, Invictus has released the Open Beta of its new Zombie Themed Helicopter Rescue Mobile Game 'Dustoff Z' for iOS users. This game is an addition to the popular action series Dustoff, in this game, you control a helicopter and your work is to fend off threats and rescue civilians. You can participate in Dustoff Z Open Beta from the link given at the end of this post. Before that have a look of Dustoff Z trailer below.
The 'Z' in Dustoff Z stands for Zombies, so you can expect that the Zombie Apocalypse is in full swing, and just like the other Zombie Apocalypse games, you are the only one who can save the survivors and can take them to safety, but the unique thing is this time you will be using a helicopter to do the same. Try to take down as many zombies as possible.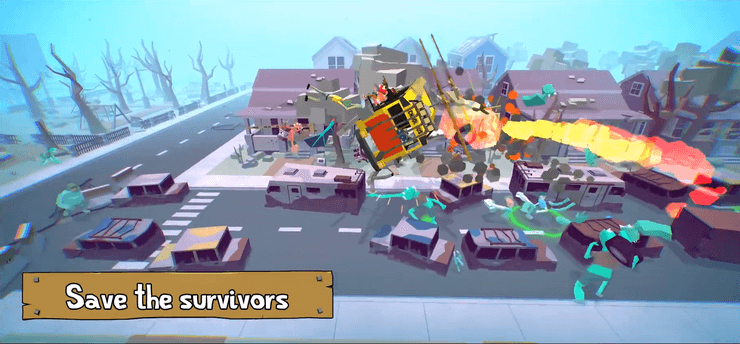 Dustoff Z features a robust physics system to you, which allows creating different types of traps by using the various objects available in the environment. You can also use the evergreen method of using the gun to take them down. There is an extensive arsenal of weapons available, which you can use for saving the people. So if you are ready to take the Zombies down, join the open beta of Dustoff Z from the link given below.
Click here to Participate in Dustoff Z Open Beta
Stay tuned with Mobile Mode Gaming (MMG) for the latest Mobile Gaming News & Updates!