Massively multiplayer online role-playing games (MMORPG) are fun to play. These games put us in a world full of other people and we get to play with them effortlessly without finding the end. While World of Warcraft has already become a famous PC game, there are many MMORPG games supported by Android that are doing well. Lunathorn developed by Eyougame is one such MMORPG game that will not disappoint you in any case.
The storyline of Lunathorn is splendid and it is inspired by Norse Mythology. Ragnarok is a series of events that leads to a great battle, followed by the death of many prominent figures, even Gods. A peaceful and energetic place in some galaxy is guarded by Gods.
However, there was a prediction of Ragnarok to come at this place and when it occurred, the whole world was left in fear. The evil spirit of demons invaded the place which leads to Gods decline. Looking at the destruction, Odin instructs Valkyrie to visit the mortal world and search for those warriors who are ready to fight for the good.
These warriors would, later on, collect 15 artifacts that are protected by 15 different Gods. On killing each demon, you march ahead in the game and get across the subtle type of weapons that drives you crazy to play this game. Just like all other RPGs, Lunathorn battles occur in auto mode. However, you have the option to skip it and take the manual controls in your hands.
The gameplay might confuse you initially, but after you tend to understand the nature of the game, things do proceed in a smooth manner. The touch function on the display is not very accurate as it takes several attempts to click on a reward icon. Unlike Fable, Lunathorn is set in three classes and so there is very little choice for the gender of character to play with.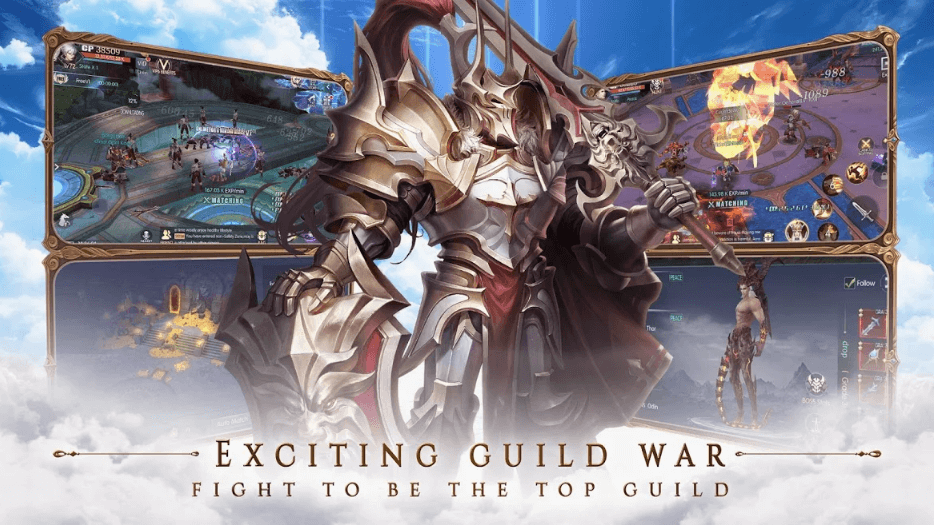 The graphics of this game are very realistic and much better than Luna's Fate developed by the same gaming company. The background music is smooth and all the Godly characters are designed to give a divine appearance coupled with supreme power.
The demons look equally scary at the same time. The auto-playing option works quite fast that you may reach 30 levels in 3 minutes! The game size is 99 MB and graphics will only look awesome if you use 4 GB RAM device. There are many lags in the game. For instance, your hero would run in an infinite loop.
Many people have faced connection issues, and they have to restart the game over again. The game also drains a lot of battery and the in-app purchases are moderate to expensive. Lunathorn is available to download on both Play Store.