After Call of Duty gained immense popularity in the survival simulation world, many gaming companies decided to create games on a similar theme. Not all of the games that were created touched the level set by Call of Duty. However, Royal Ark, a small mobile game development studio in Cyprus made a challenging move by carving a game that today gives a tough competition to Call of Duty. Yes, we are talking about Dawn of Zombies: Survival after last war.
Dawn of Zombies (DoZ) is a survival simulation game centered in a post-apocalyptic world. In this game those people who survived with others after the great fire had to live and fight against harmful radiations, diseases, scarcity of food, hunger, mutants, and zombies. In this game, you're one of the survivors left alone on the wastelands. Since you think it is the last place that survived the war, you name it as Last Territories. You have lost your memory and thus cannot recall what exactly led to an end. In Last Territories, men are as vicious as beasts. A can of tinned meat or left-over worn shoes is enough to end your existence. You last friend who was a lone wolf aberration expert has vanished. Only with his help you can recollect the information about the war and move further in the game solving the mysteries about Zombies.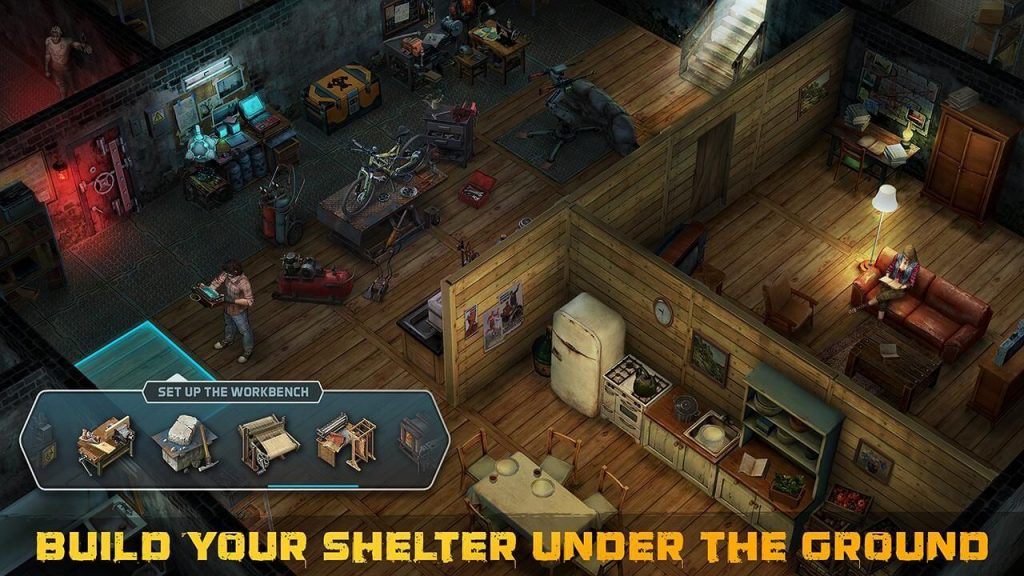 In DoZ you can build and craft your requirements both on and under the ground. Staying energetic and hydrated will only keep you going and you can increase them by searching for water and food. The option to grow your own vegetation by the help of certain seeds is also available. Each character that you come across takes one step closer to your lost memory. All the quests and notes discovered from the garbage are important clues to march ahead. As you begin developing in the game, you also get to use UAZ vehicle.
There is no questioning about the graphics of this game. They are as good as that of Call of Duty. A very realistic day and night changes, followed by quantitative fog, dark forests, ruins of dead zombies, wild animals, and bandits on the muddy wasteland give a dynamic gaming experience.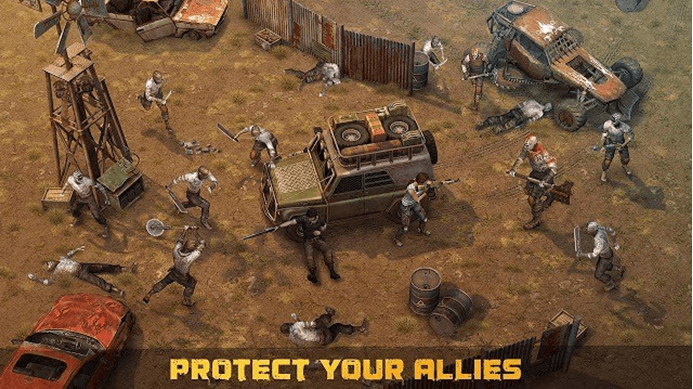 Games like PUBG have become popular because of the multiplayer option. So, the creators will soon release an update empowering the same. There are over 70 weapons in this game like Makarov Pistol, M-16, and AK 47 and there is a feature to customize them as per your resource. Helping and saving other people adds unique rewards to the bank. The game is free but the in-app purchases are quite expensive.
There are quite a few flaws in the gameplay itself. A large amount of energy is utilized while doing certain activities like running from one zone to another. Some enemies are too easy to kill, while others are equally difficult even after acquiring proper skills. You are unable to view the waiting time while the energy is getting recharged. A few things like an antenna, radio, a bicycle can be remade by acquiring the useful stuff for the garbage, but other than that this, the game lacks original ideas. The size of the game is 441 MB, so it doesn't run well on lower graphics and RAM. Unlike other survival simulation games like Bonfire: The Forsaken Lands, this game cannot be played offline and requires a strong internet connection. Dawn of Zombies: Survival after last war is now available to download from both Google Playstore and Apple Appstore.