Hello Clash Royale Players, Supercell has been giving a lot of Sneak-Peaks about this upcoming July Update and finally, in the latest TV Royale video, they have shared the complete details of the Upcoming Clash Royale July Update. The Clash Royale July update is going to bring a Pass Royale, Season 1, Towers skins, New Game Modes, New Card and much more.
Here is everything you need to Know about Clash Royale July Update:
1. Pass Royale Season 1
It is a new way for you to get more rewards for what you already do. Pass Royale is going to start with Season 1 and continue with a new pass royale every month. It will start off with a crown chest change, you will no longer be limited to only having 2 crown chest at a time. Every day a new crown chest will unlock and players can save as many as they want throughout the month.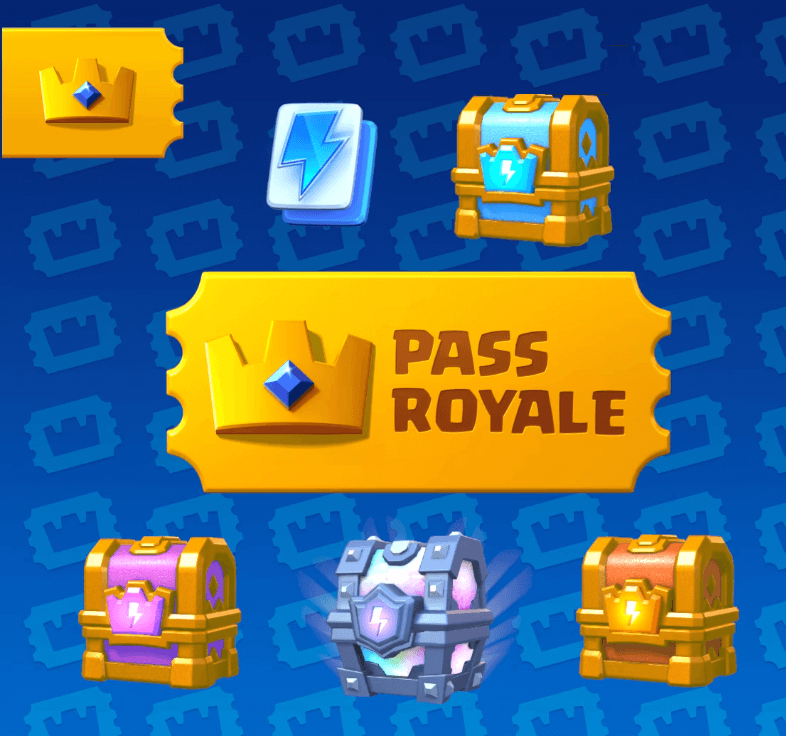 For Pass Royale Players there will be additional rewards with every crown chest you claim, meaning you can get cool exclusive rewards like tower skins, emotes and more. And lastly, the most important of all the final crown chest of every month is legendary chest
The benefits do not end here, with pass royale you instantly unlock pass royale name effect. You can also set up your next chest to start unlocking automatically. Each pass royale chest becomes a lighting chest, each strike gives you more chance for the card you want. Unlimited entries and continues for special challenges, if you lose a special challenge with pass royale, you can Re-enter for free.
2. Tower Skins
Finally Towers skins are coming to the game. A tower skin is a prize in pass royale, each season is going to have a unique tower skin and in season 1 we have shark tank.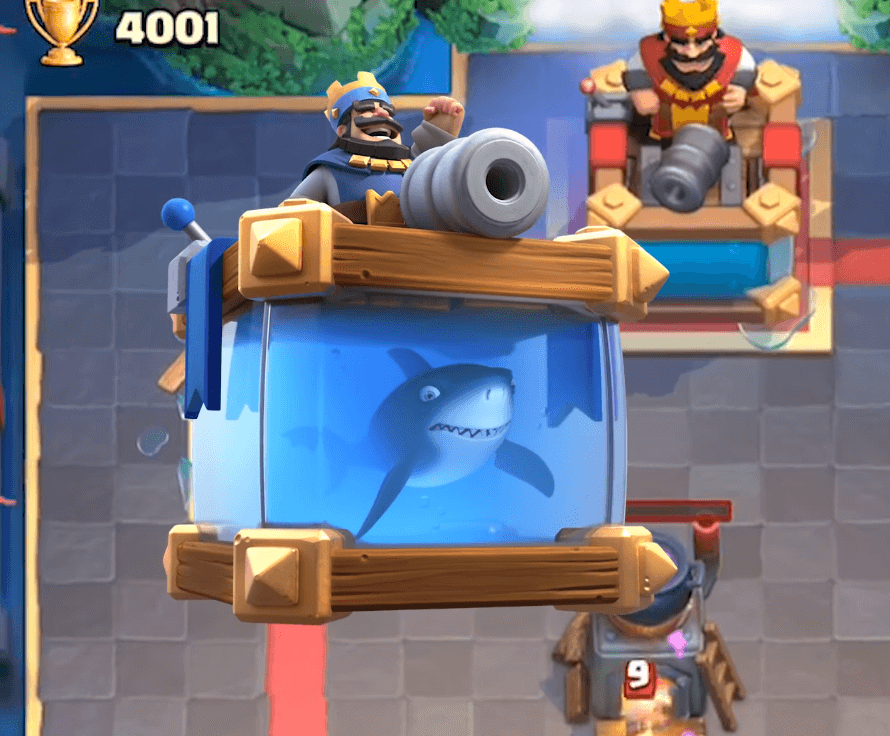 3. New Arena and New Troop
Season 1 will also be bringing the flood to clash royale, the flood will be bringing a new look a new arena and a new troop. The fisherman uses an anchor to hook enemies and pull them towards him and stunning them for a brief period and then giving him the fish slap and do some damage. He can also use this ability to pull himself towards the enemy towers dealing damage in the process.
The fisherman is a legendary that unlocks in a hog mountain, his hook mechanism is something new. It will also be bringing a new arena in clash royale called fisherman's flood, the fisherman's flood will replace legendary arena for the entire season
4. New Game Mode
The first time you see Fisherman in the flood is the newest game mode called fisherman's catch,
So these were the Complete Details of the Upcoming Clash Royale July Update, you can also watch the video below to know more.