Moonton the developer of one of the most successful MOBA game, Mobile Legends: Bang Bang has introduced a new game in the series Mobile Legends: Adventure, so Let's open a new chapter for the adventure on the Land of Dawn! This new game will be a RPG with the elaborately reworked heroes of the Mobile Legends, which will bring to players a different experience in the new idle game. For now, Mobile Legends: Adventure is only available in Thailand, Vietnam, Russia, Germany, United Kingdom, Canada, Australia, Brazil, and New Zealand, and its release in Macau, Taiwan, and the U.S. has also been confirmed, which will take place very soon. You can Pre-Register for the game here.
In this adventure your aim is to wipe out the enemies who crosses you path. There are a lot of heroes available in the game which are divided in 6 classes, such as tank, support, damage-dealer, crowd control, etc. So more or less the heroes from each class separately fill the same role as others. You need to pick up the heroes and make a team of them before you start fighting against your enemies. You need to show a unique line-up and strategy by choosing a perfect combination of the heroes. As the game proceeds you get to collect the and upgrade strategically the emblems and equipment which suits and power up your heroes accordingly.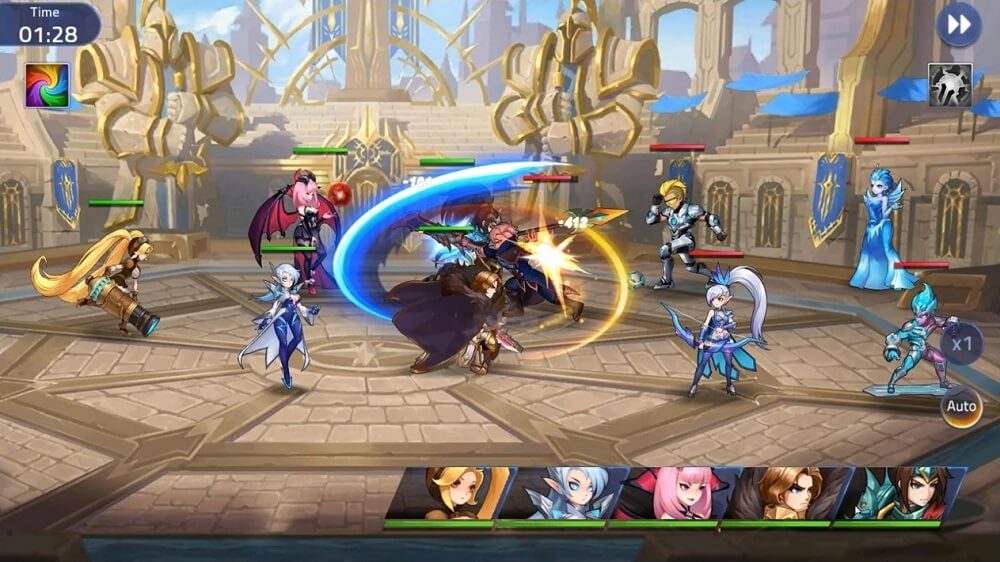 Mobile Legends : Adventure is said to be an IDLE RPG as well because the game is still proceeding if you are idle, you do not need to be active in the game, you just need to select the heroes to make a team and deploy them, they will battle automatically. You can win resources without having to be active, you can accumulate all sorts of advantages while you rest, or even totally close the game then reap your rewards.
Mobile Legends: Adventure has a lot of modes to play, such as Endless Tower Mode, PvP Mode, Story Mode etc. and it has a plenty of equipments to collect as well. As you keeps on proceeding in the game you gets to fight with more than a hundred characters that you unlock as you advance through different levels. So find your perfect team and challenge the players all around the world. For sure, this game is also going to huge success just like the Mobile Legends: Bang Bang.