Hello GOT Fans, here is a Bomb-Blasting News for you guys, so Tencent Games is Working on Game of Thrones Official Mobile Game and it's Coming soon. Before talking about the game, Let us tell you that Tencent Games is the company who has developed Pubg Mobile, COD Mobile, Arena of Valour and many such big titles in the Mobile Gaming Industry, so you can just Imagine Tencent releasing a GOT Offical Game!, How viral it's going to be.
The Storyline of the Game of Thrones Offical Mobile Game will start right from the point where Eddard Star Dies in the show and the player emerges as the new lord/lady of Westeros. Various characters from the show can be found across the game, where each character comes with their own skill sets and bands of soldiers and followers. You can choose your allies and recruit them into your kingdom to leverage their influence and knowledge.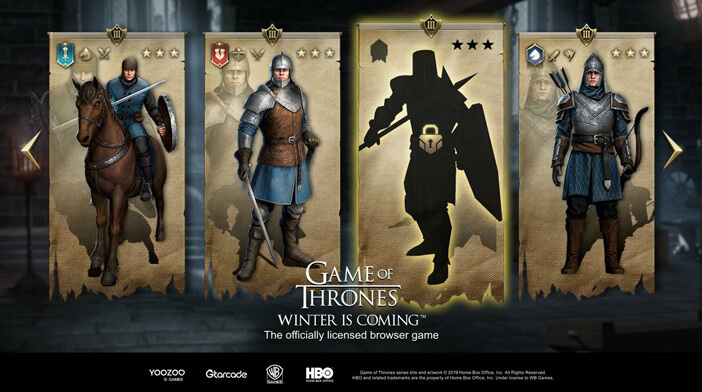 You will further be building a base, training an army, and recruiting followers. Through the game, you will have to accumulate money, might, and influence, which you will require as you get close to the Iron Throne in the game. You can also invite friends to raise an army and compete with other human opponents.
Further, through the game, you will see many unlockable exclusive storylines through a host of PvE (player versus enemy) missions, where you will be pitted against hordes of roaming bandits and assassins for a chance to earn valuable rewards.
However, as of now The Game of Thrones Official Mobile Game has not yet released, but it has Working PC version. The Mobile app is currently under development and you can expect the game to be released at the end of 2019. However, you can Pre-Register for Mobile Version of Offical GOT Game on TapTap and also get a chance to try its Beta Version which has already released on 26th June 2019.