The PUBG Mobile is going through the tough time worldwide because of the increasing addiction in the youth. It has to face ban at many places due to this issue. China was the country which did not allow the game to be released in the country as it was against the norms set by the government. So the developers seen to have taken things to another level in China to work their way around troubles for the ultra-popular game.
Instead of the original/global version of the PUBG Mobile, Tencent is replacing the game with its heavily censored and patriotic own version of the Battle Royale game, named "Game for Peace".
Tencent waited for a year to gain permission from the government of China to launch the game in the country. But after one year it had to shut down the test version of the PUBG Mobile, and replace it with a game that had changes as prescribed by the government of China for the release of games.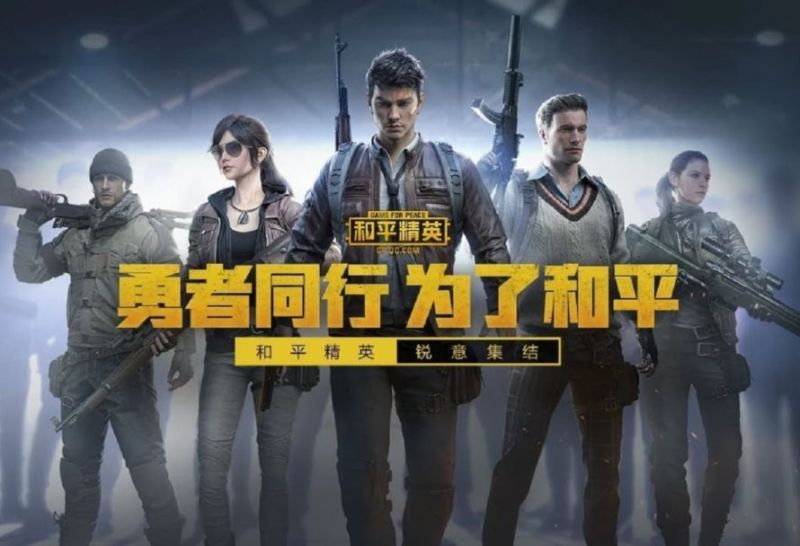 Tencent has announced that the new version of the game named "Game for Peace" supposedly "pays tribute to the blue sky warriors that guard our country's [China's] airspace,".
As the China's law on games does not allow the companies to show blood, that's why the most stand-out feature of Game for Peace is that on being killed, the players don't simply turn into crates any more; they sit up, wave goodbye and hand the killer the crate. Another important change is that there are green sparks that are emitted from players' bodies on being shot, instead of blood.
Everything except these changes have been kept as the same, and even the gamers have asserted that they even started off in Game for Peace at the same level they were on PUBG Mobile. Despite these similarities, Tencent claims that PUBG Mobile and Game for Peace belong to very different genres, and insists that it was made completely in-house.
The main reason why PUBG Mobile had to be pulled out of testing was that it didn't have clearance for monetization, while Game for Peace was cleared back in April. This essentially means Tencent can finally make money off the latter game in China, which could be to the tune of 8 billion yuan to 10 billion yuan ($1.18 billion to $1.48 billion) in annual revenue.
Stay tuned for the latest PUBG Mobile updates!