Clash Royale always keeps getting new content. This time it is a Brand New Game Mode & it is already live in the game. In this New Elixir Capture Mode in Clash Royale you will see a Elixir Storage in the Middle of the Arena, When a player destroy it he gets 2 Elixir. This Elixir storage has 1 shield per player and the first one to destroy it get's the Elixir. This Elixir Storage will keep spawning every 30 seconds after they have been taken down.
Further these Elixir Storage will spawn on the two bridges, and you have to collect it via your troops. You could then use all this Extra Elixir to gain upper hand in the battle and destroy your opponent easily.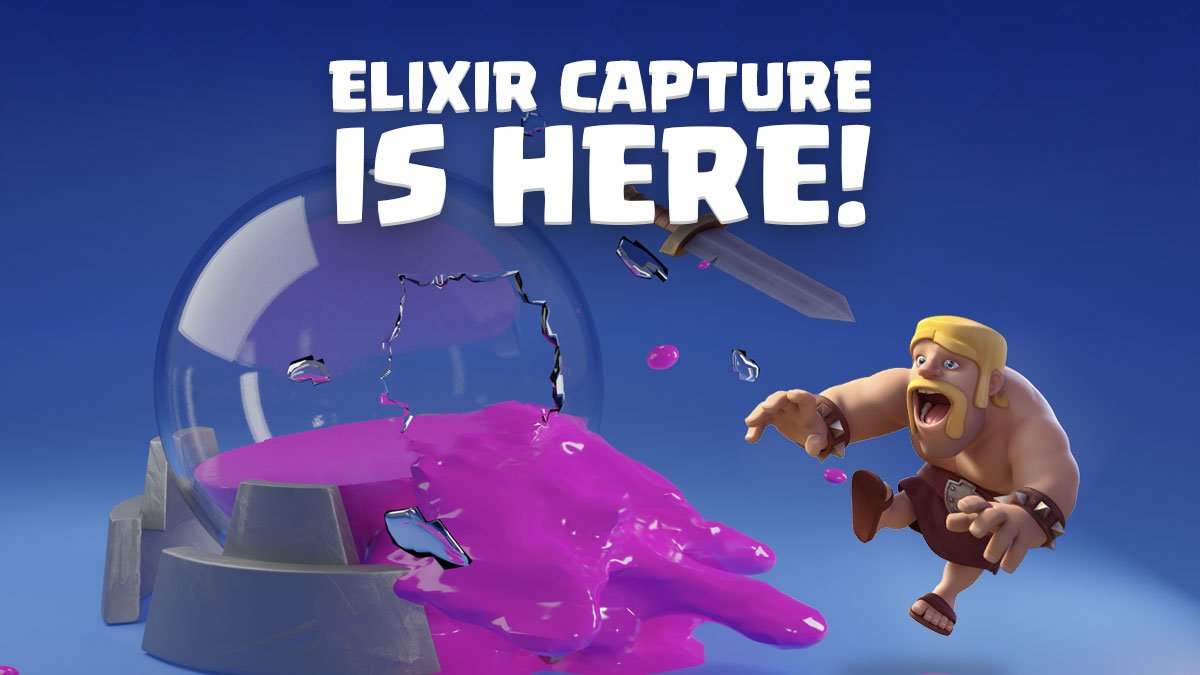 How to Play this New Game Mode in Clash Royale?
All you have to do is to make sure that your Clash Royale App is updated to the latest version of the game, which is 2.7.4 (Updated on 30th April 2019), once confirmed that the Game is updated then simply go to Events Tab and Choose Elixir Capture Mode.