Do you ever want to play a mobile game without heavy mechanics in your spare time? There are a lot of games on the internet but there's only one mobile game that brings the fun and simplicity that Royal Cut Money does.
Royal Cut Money is a mobile game where players throw knives and other weapons at rotating banknotes to collect and earn money. The more money you get, the more surprises await you in the game. It's really that simple.
Hitting banknotes on your screen can be tough so you'll need a little bit of help to improve your skills. Get to learn more about Royal Cut Money, how to play the game, some tips and tricks, and more with the guide below.
Let Your Weapon Fly and Collect Cash
Hit as Many Banknotes as Possible
Use Props to Hit Even More Banknotes
Watch an Ad to Multiply Your Earnings
Unlock New Weapons by Watching Ads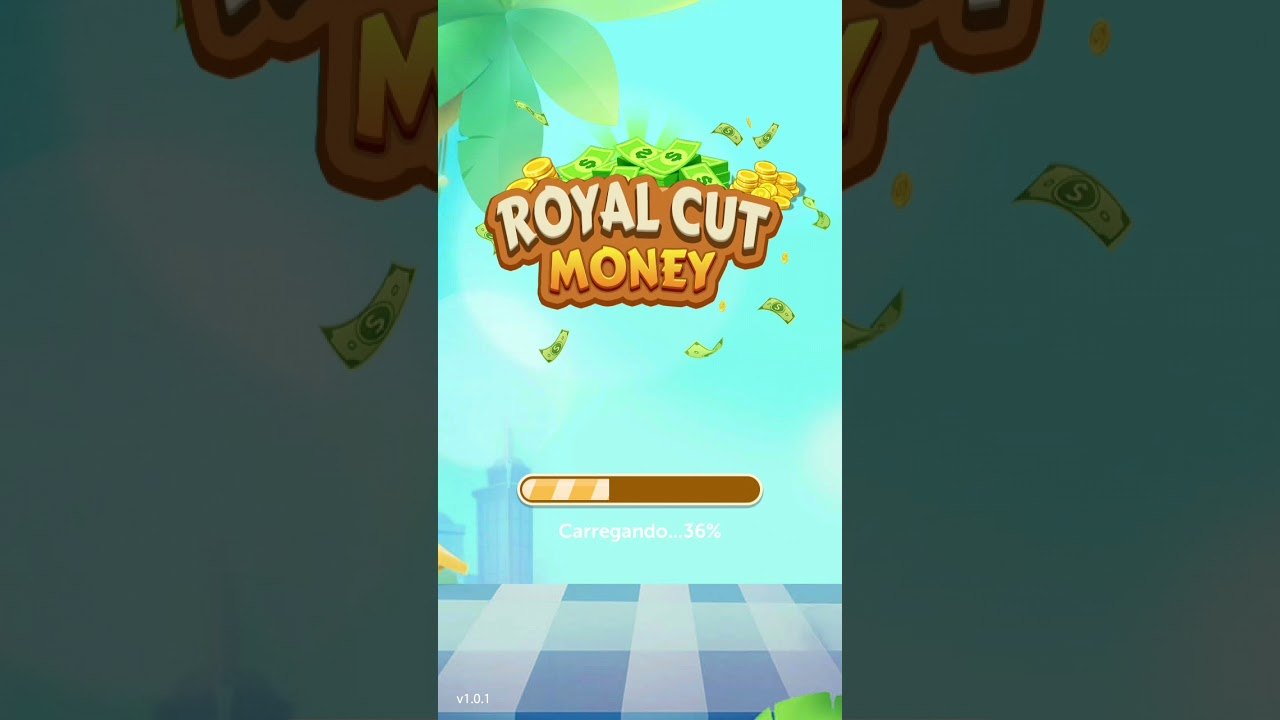 Let Your Weapon Fly and Collect Cash
Royal Cut Money is a very casual and simple mobile game. Players will use different weapons ranging from daggers to spears to try and cut down banknotes floating on the screen.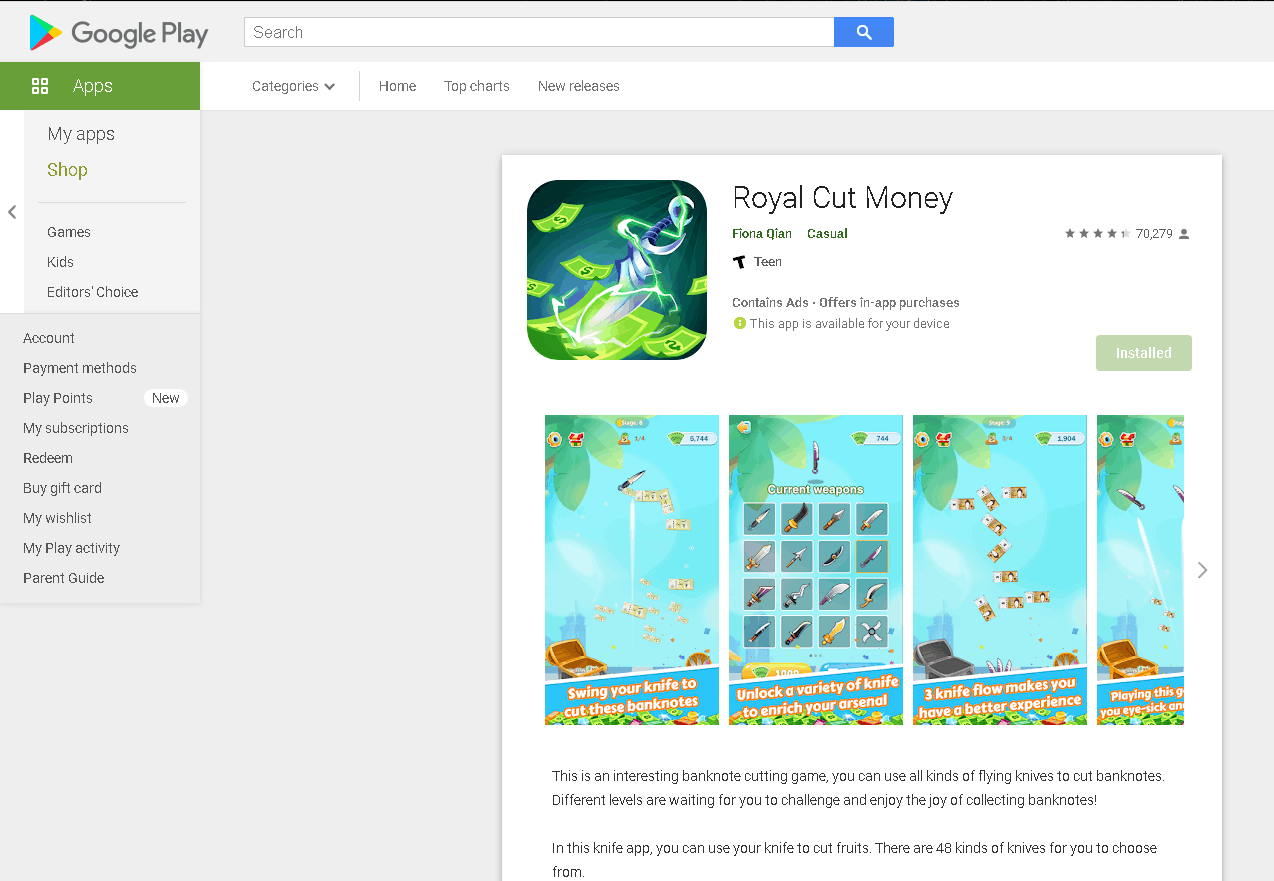 Using the weapon of your choice, you'll collect as many banknotes as possible in each round. Each banknote will have a corresponding amount of cash that you can use later on in the game to unlock more weapons.
Enjoy collecting different types of banknotes and weapons in this fun mobile game. To play the game, simply tap the screen to let your weapon fly and hit the rotating banknotes.
Hitting the banknotes allows you to collect your prize. Spice things up a little bit by using other props to quickly tear up the banknotes and get surprises along the way.
Downloading Royal Cut Money
Royal Cut Money was developed by Fiona Qian and is available for download on all Android mobile devices through the Google Play Store.
To download the mobile game, search for the game using the title name and tap Install. Wait until the game is fully installed before you launch the game by tapping Open.
Royal Cut Money also offers in-app purchases through its in-game store. It will require you to link any payment method of your choice to start charging your Google Play account for the purchases.
Hit as Many Banknotes as Possible
The goal of playing Royal Cut Money is to collect as much cash as possible by hitting it with daggers. However, it might not be that easy to hit especially when the floating cash starts to rotate around the screen.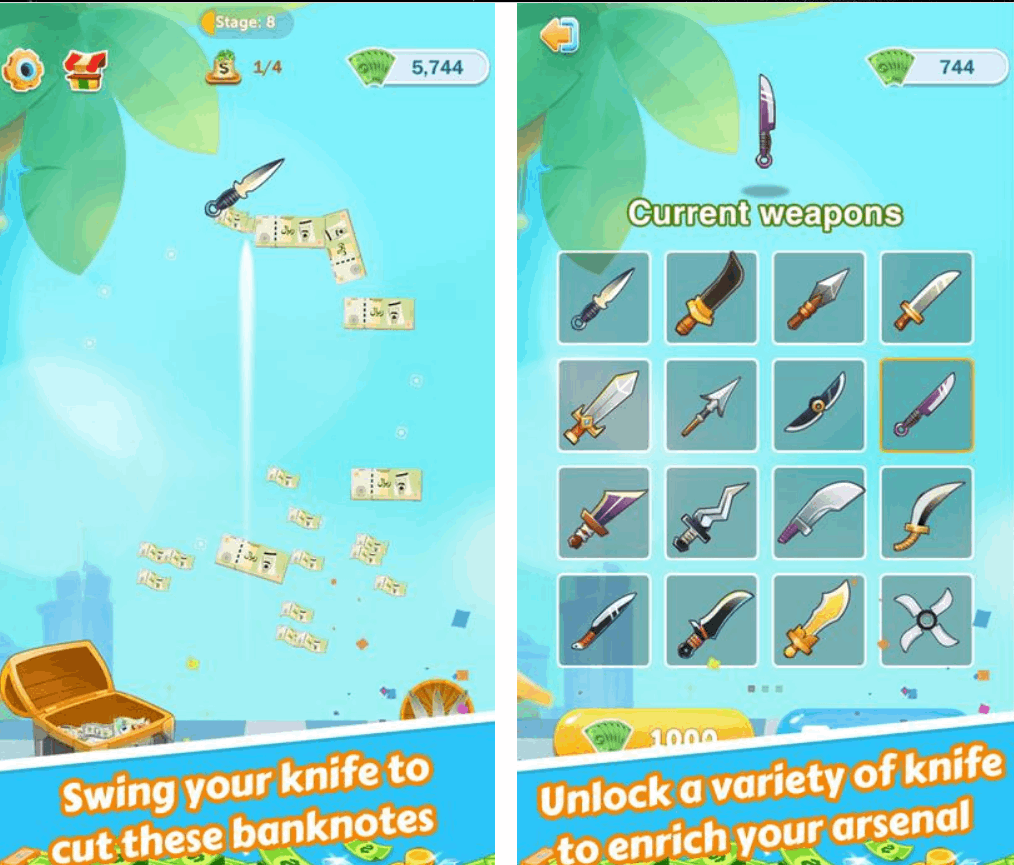 This makes things very difficult to hit if you only have a single dagger to throw. Many new players will be challenged to collect as much cash as possible.
The trick here is to wait until the rotating cash lines up so you can hit almost all of it at once. When you've collected a whole bunch of cash, you'll receive a bonus.
After you clear all of the cash from the screen, you have completed the round and can collect the total amount of cash you've earned.
Focus on Hitting the Green Cash
You'll notice that there are many different banknotes on the screen. The white banknote is the common money you'll see in the game. The green ones are quite rare but they give the highest amount of cash if you're able to hit them with your dagger.
This is why you should prioritize hitting the green cash first before anything else. Taking out the green cash alongside the white cash will multiply the amount of money you earn from that round.
There are also rounds that don't have the green cash in them while there are other rounds that are completely made up of green cash.
Use Props to Hit Even More Banknotes
Royal Cut Money is a game where you get bonus cash whenever you clear each round in the fastest time possible.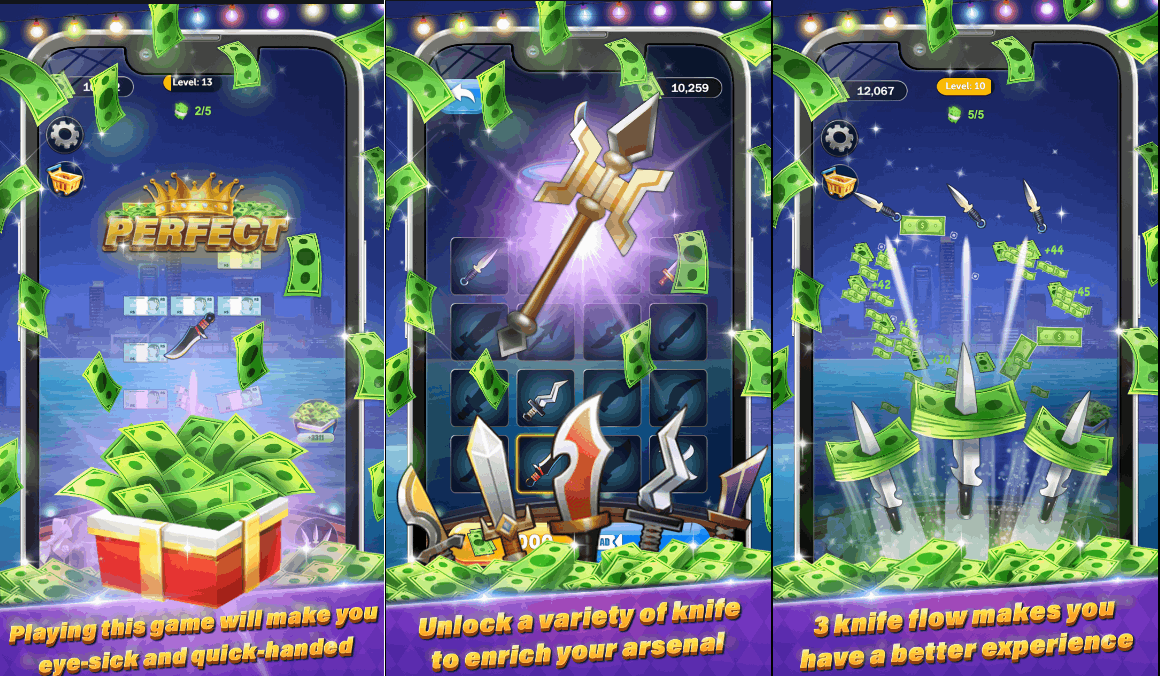 You may not notice it at first but you can clear the round by using the bonus daggers. Tap the daggers found at the bottom right of the screen to use them.
It will release three daggers instead of one when you fire them. This way, you get to clear all the money from the screen within a few seconds. No more waiting for the right angle just to hit a single rotating piece of cash on your screen.
Just remember that you'll only have five attempts at throwing this type of dagger so make it count. If you run out of these bonus daggers, you'll have to watch an ad to replenish them.
Aim to Hit All Banknotes Without Missing to Progress
Hitting the cash on your screen with daggers is one way of playing the game. But what happens when you miss? As much as possible, try to hit at least one floating cash on the screen with one of your daggers.
The game will continue even if there is just one piece of cash on the screen. However, the game will abruptly end if you fail to hit one of the floating banknotes on the screen when you throw a dagger.
The screen will show a red pulse which signals the end of the round and you'll have to start from the beginning of the level. Remember to always hit your target no matter what.
Watch an Ad to Multiply Your Earnings
Now that you've learned how to play the game and how to collect cash, here's a secret that can help you in this game.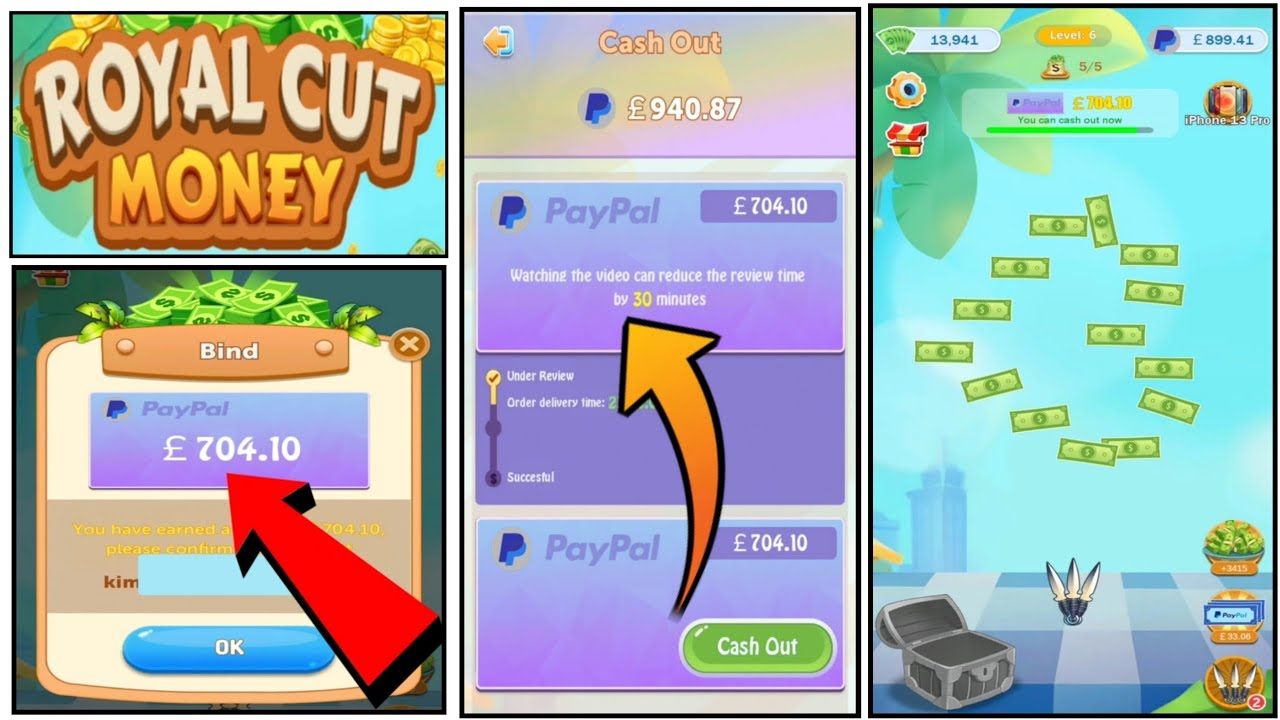 This will help you collect even more cash at the end of each round so you can then withdraw it for real money.
Tap the stash of money at the lower right side of the screen after each round. An option will appear that will allow you to watch an ad to multiply the amount of cash you'll earn for that round.
If you want to exponentially increase the amount of cash you earn, go ahead and watch the ad. It will only take a few seconds to watch anyway.
Purchase a New Weapon to Help You Get Better
With all the money you've collected from hitting the cash with daggers, you should be able to collect a few hundred banknotes. Use this money to purchase items at the in-game store.
The in-game store is filled with different types of daggers that you can use to throw at the screen in order to gather even more cash. Each dagger has a different size and shape so it will have an effect on how you hit the cash on the screen.
Some daggers are quite expensive but they are also very efficient at taking out the cash from the screen. Invest in some of the best daggers in the game by saving up some of your hard-earned cash.
Unlock New Weapons by Watching Ads
If you're low on money but you still want to have that amazing new weapon to use in the game, you can still have one with the help of this little trick. Go to the in-game store and try to choose your favorite weapon.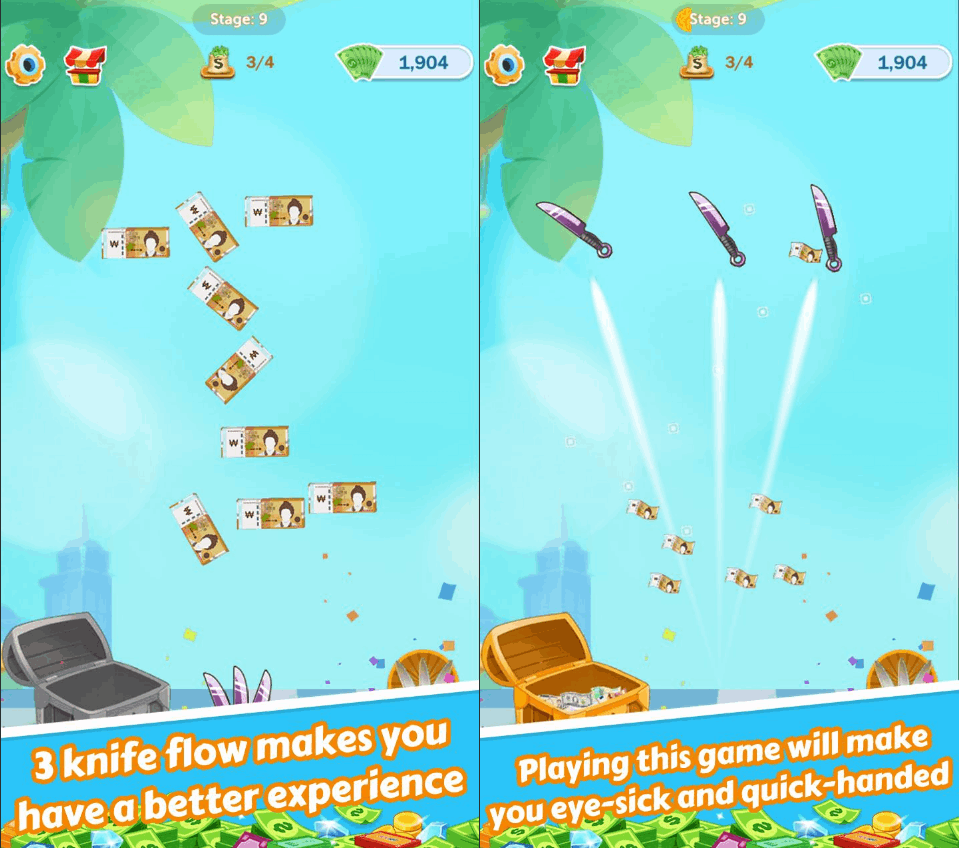 You'll be notified that you don't have enough cash to afford that weapon. However, you'll also notice that there is another option that says Unlock. Tap Unlock and you'll be required to watch an ad.
Watch an ad for at least 30 seconds and then go back to the in-game store. You'll be surprised to find out that a random weapon is now unlocked.
Remember, watch the entirety of the ad to unlock the weapon. It may not be the weapon that you hoped for but, given that it is randomly picked by the game, there's still hope that you might get what you want.
Be Careful with Sharing Your Personal Info Online
There is a lot of reasons why many people play this game. Apart from the mobile game being simple and fun to play, people also play this game in hopes of earning real money.
The game does advertise that players can earn real money from playing the game and withdrawing the cash they've earned to their PayPal account. Some say that it is a real offer while others mention that it's not. The best way to experience the game is to avoid making any assumptions or expectations.
Try to be very careful when it comes to your personal details and avoid sharing them in a public space. Though the game advertising that you can earn real money, it should not be treated as a source of income.
Conclusion
Each challenging level will test your accuracy and precision. Whether you use the ordinary knife or the myriad of other weapons to choose from, you'll still rely on your skill to collect as many points as possible.
Don't forget to follow the tips and tricks mentioned above to help you get better in the game.