Even years after the game was released, Epic Seven continues to be one of the most popular gacha mobile games. There's no doubt why the game remains popular as it perfectly balances its gacha system with the strategic gameplay that comes with it.
If you are a fan of classic gacha role-playing games, Epic Seven should have already been on your radar. Epic Seven lets you explore a vast world filled with dangerous beings, and it is up to you to summon a team of heroes to prevent destruction and save the world.
Not everything is played around the game's gacha system. There are still so many things to do, and this guide will help you learn more about the game, how to play it well, forming a good team, how to farm gold, finding items, and more with the article below.
Learn How To Re-Roll
Focus On Making A Good Team Instead Of A Perfect One
Put Your Best Hero As The Lead
Have A Daily Routine
Join Guilds And Gain Access To Fun Content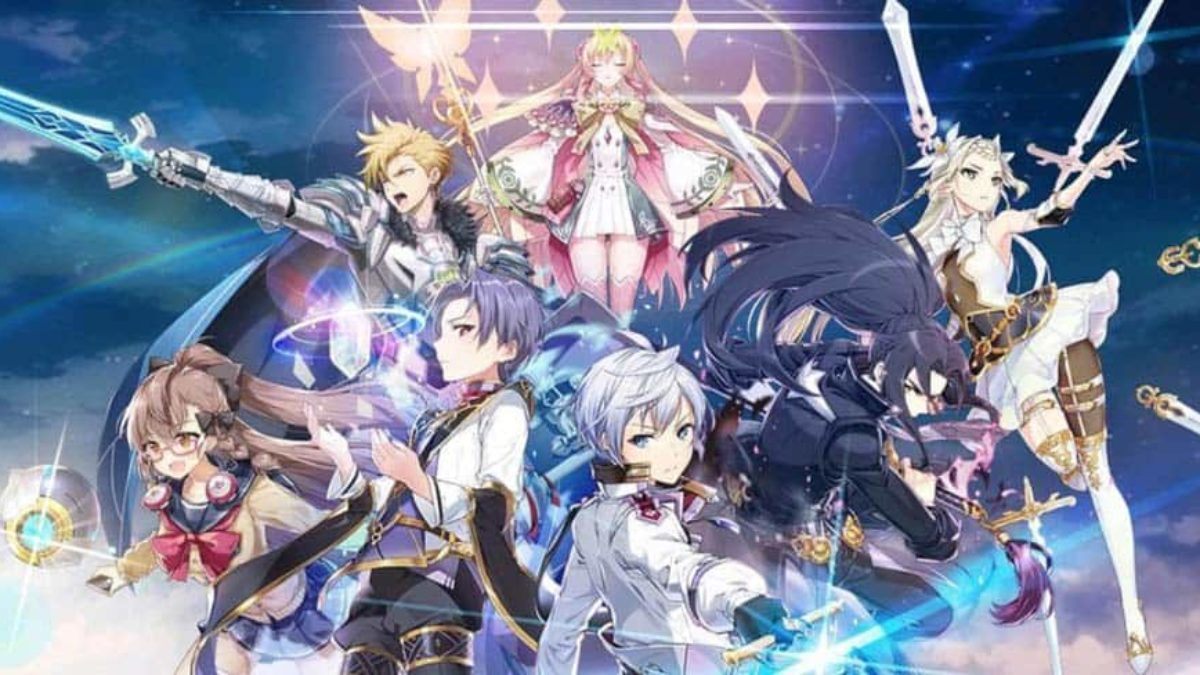 Learn How To Re-Roll
The first that everyone needs to know about gacha games is that heroes or characters are randomly given. This means that I might get many powerful characters or end up having the most useless characters.
There will also be instances where I can get a few good ones, but they don't synergize well with each other. This is the reason why learning how to re-roll, especially at the start of the game, is very important.
To do this, I avoid logging in to my main account and use other options beforehand. This way, if I roll characters that I don't like, I can always log in to my main account again.
I first use the guest login and try to roll a team; if that doesn't work, I use account reset until I get the characters that I like.
The Art Of Selective Summoning
Selective Summoning is a feature in the game where I can choose to summon characters. This is unlocked after clearing the first ten chapters of the game. Once done, I can summon a combination of characters and artifacts.
This feature lets me choose whether to continue the summoning process until I get the character that I like. If I get the character I like, I can stop the summoning session and continue with the game.
However, if I still want to continue, it will discard the latest summons and replace them with new ones. This can continue up to 30 times, so make sure to count your summons.
Focus On Making A Good Team Instead Of A Perfect One
Many players often want to have the perfect team to steamroll the entire game until the final chapter. Chances are, this is rarely going to happen.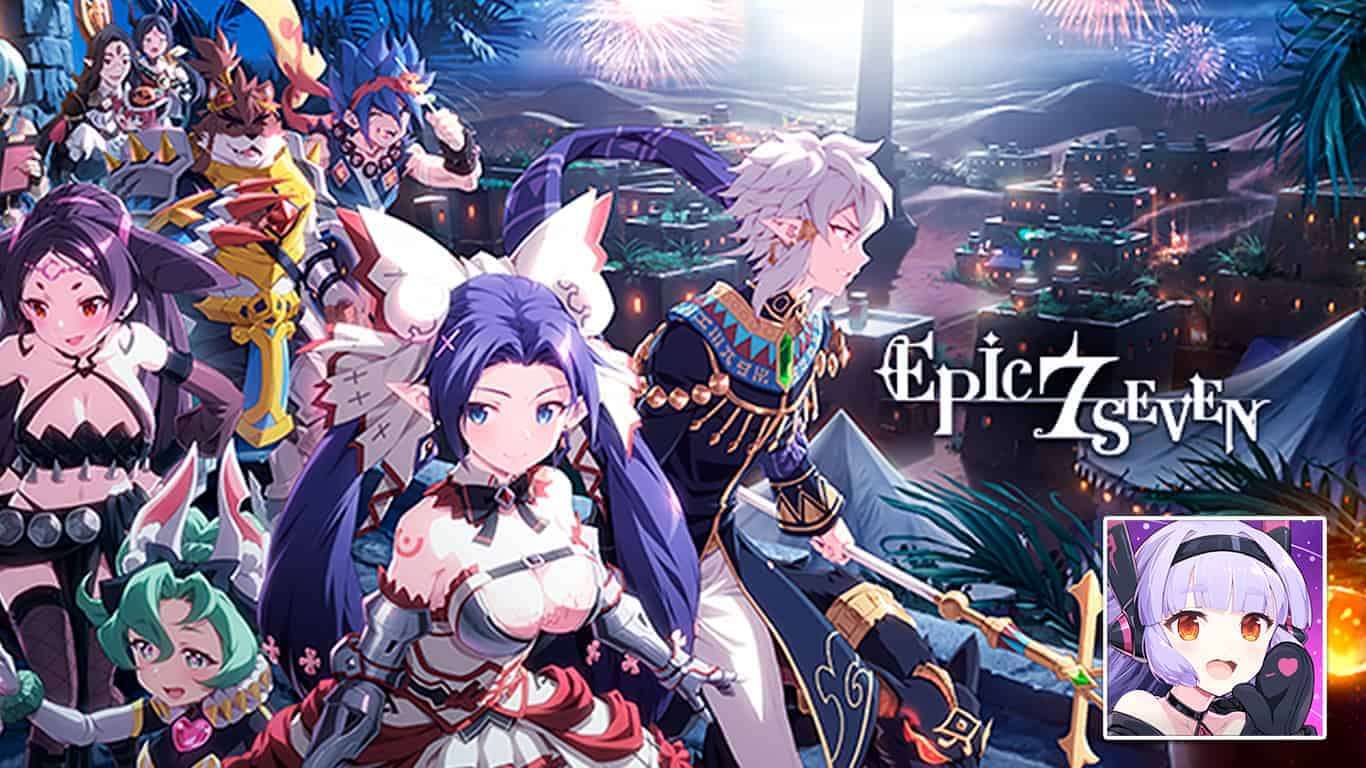 The gacha system is volatile, and I would have to spend hundreds or even thousands of dollars to pull the characters that I find perfect for the team. Since I don't have that amount of money, I would have to settle for building a good team that synergizes well.
There is no such thing as a perfect team as each character in the game will have their own set of strengths and weaknesses. I also encounter different opponents with different tricks up their sleeves, so I also have that to deal with.
Making a well-rounded team is much better at dealing with multiple types of enemies.
Play The Campaign As Much As Possible
Part of the fun in playing Epic Seven is going through the story of the game. The main storyline plays out in the main campaign mode.
If you're one of the story junkies who want to invest their time in learning about the game's lore, play the campaign as much as possible. Not only do I learn more about the story of the game, but I am also introduced to a list of items, characters, gear, gold, and most importantly, experience.
Every chapter of the story reveals rewards and helps me gain experience for my team. This increases my team's ability to win more games alongside the many rewards that I get from playing the campaign.
Put Your Best Hero As The Lead
It goes without saying that players should always put their best foot forward. This means that you need to position your best hero where he or she shines the most.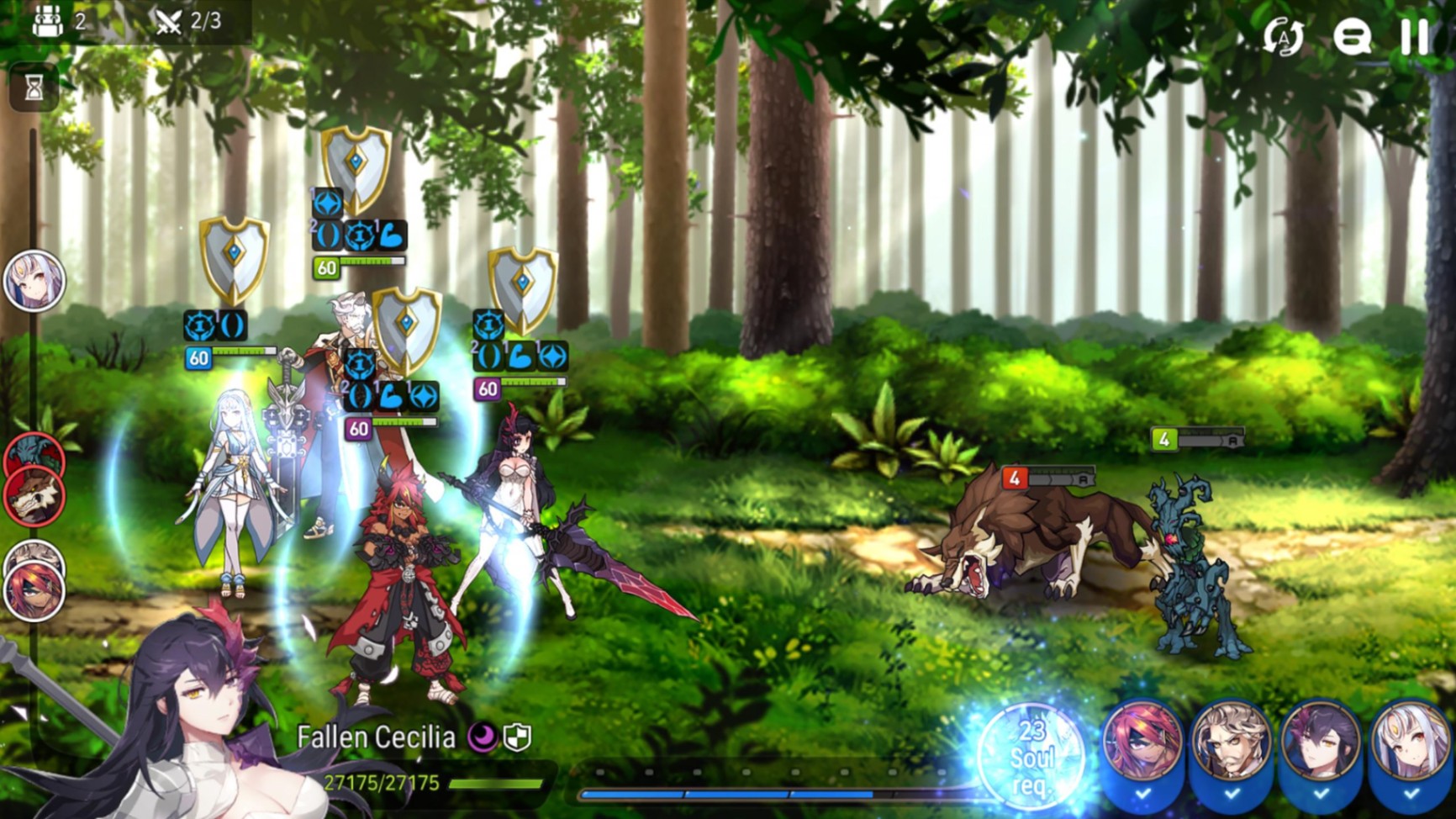 Set up a good lead, so it helps you gain new friends and connections. Your best hero should also be good support as people want to connect with other players who have strong support.
This connection will give you more advantages, especially when clearing out the game's main quest and many other side stories.
Learn Different Character Classes
I've mentioned above that your best hero should always be a good support. A support is a character class in Epic Seven. They are often used in the game to either buff an ally or lead the entire team to combat.
They are the most well-rounded characters in the game. However, they are not the only character classes that you can play with. You also have a tank that can protect you from harm.
The damage dealer provides the frontload damage for the team, while the healer offers regeneration from the damage dealt by the enemy to your characters. Having a team with all of these classes will make a well-rounded team; however, I would still recommend that you try to adapt your team composition based on the mission.
Have A Daily Routine
Having a daily routine works well with playing Epic Seven. A daily routine means that I play the game based on a checklist to make the most out of all the rewards that I get to earn.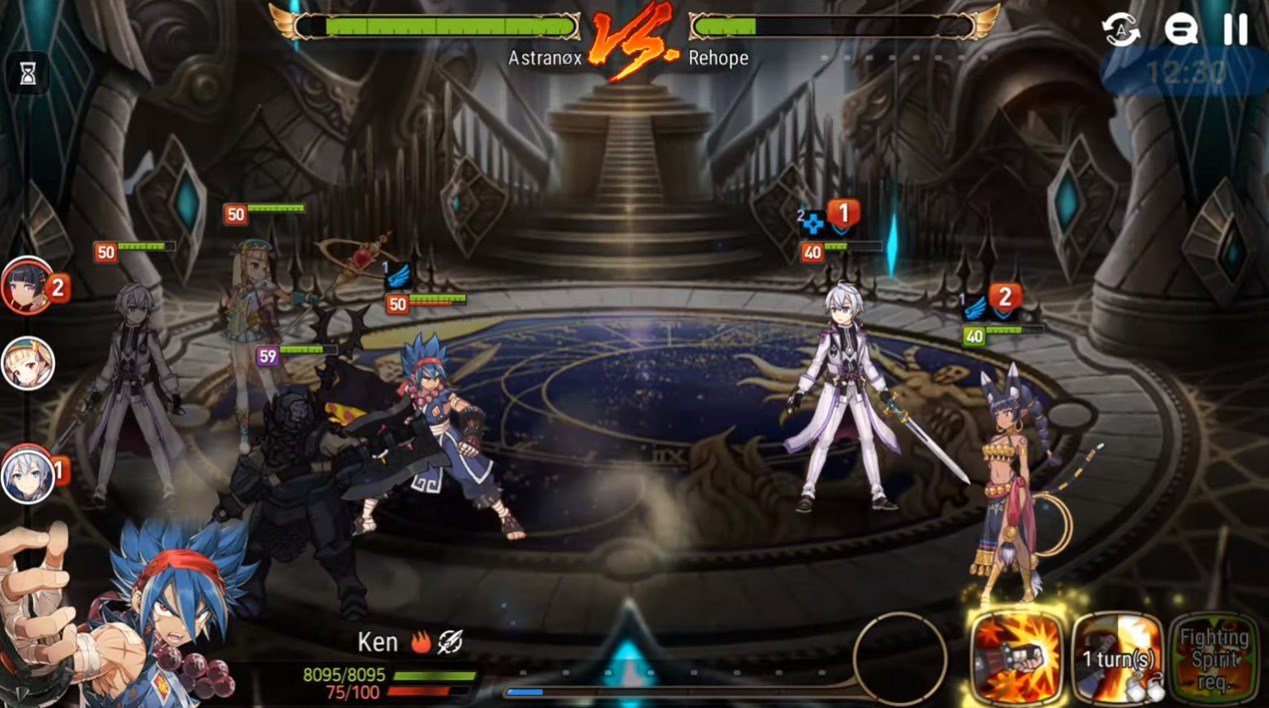 First, I would suggest that you try to finish the Daily Reputation mission at the earliest possible time. Spend 100 friendship points for 40 energy and 5 Conquest Flags. Next, collect the daily rewards from the events that you have participated in.
Manage your Sanctuary and take care of your pets and their houses, then check in with your guild. Donate some gold to your guild to make sure that it remains active. You will also be helping other players and guildmates out when you donate some of your gold.
Having a daily routine in the game will help you save time playing the game, which is quite efficient if you are looking to get the best experience.
Do The Abyss Every Day To Gain Some Gold
Gold is one of the most important resources in Epic Seven. Almost everything in this game costs gold. From upgrading items to enhancing your hero's skills, gold is used to pay for all of those.
Finding a good source of gold income is necessary if you want to continue to thrive in the game. I've discovered the best place to farm for gold – the Abyss. The Abyss is a game mode where you fight your way in a series of challenges until you reach the bottom portion and go against many powerful enemies.
Do the Abyss daily, and you'll never have to worry about gold again. Add the Abyss to your daily routine so you'll have a consistent gold income for all of your needs.
Join Guilds And Gain Access To Fun Content
There are many hidden content and features that are only unlocked for those who actively seek it. One of which is by joining a guild.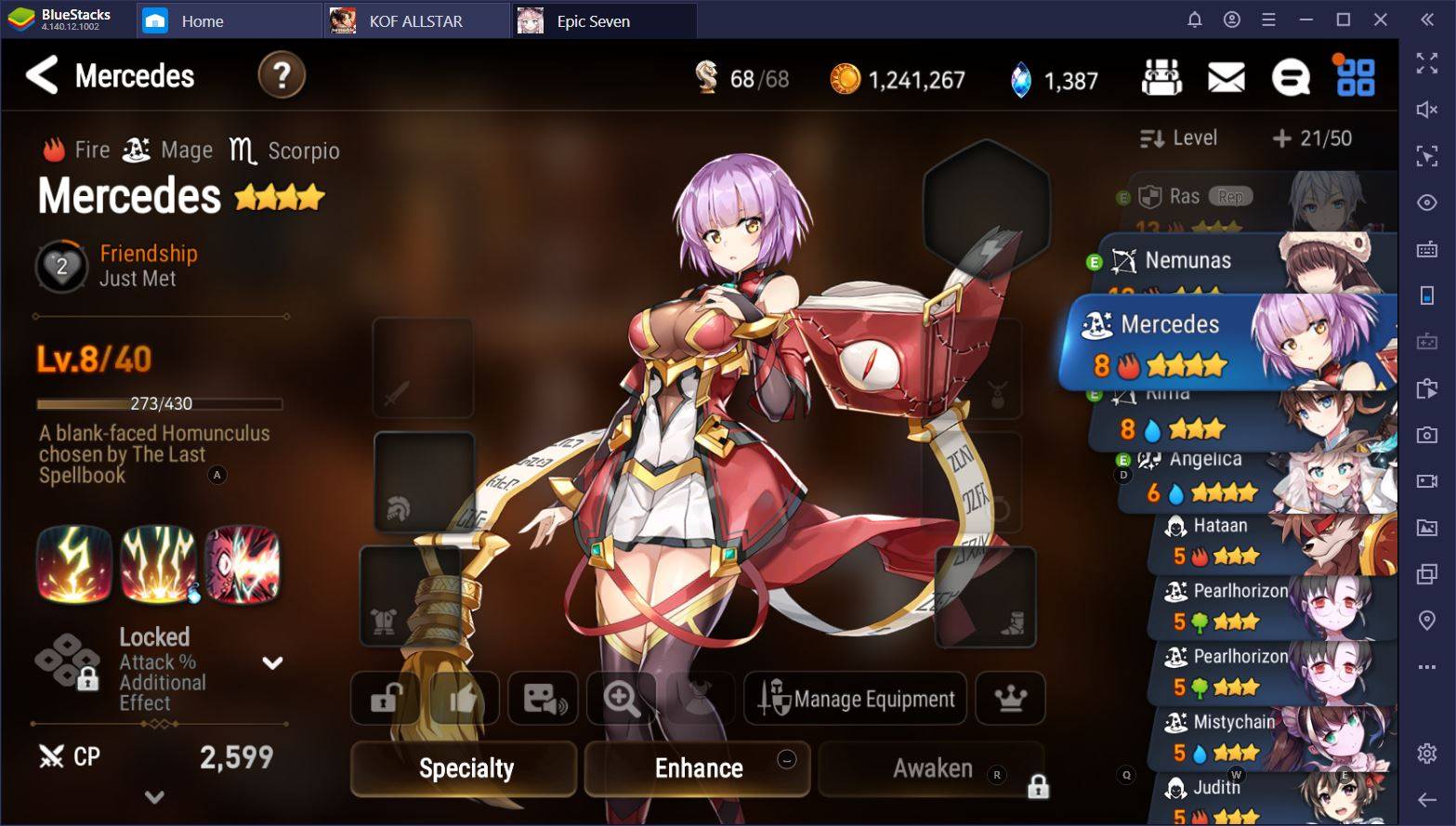 Once I was able to join one, I was surprised at how active the players in the guild are at helping me in the game. Most of the tips mentioned here come from my guildmates who have been playing the game since it was released.
Fun and amazing content is waiting for those who are active in their guild, so make sure to interact with them.
Do Events For Rewards
Apart from doing the Abyss and joining an active guild, there are still many other ways to help gain gold and other rewards. Limited-time events are always present in the game so make sure to do those whenever they are available.
Most of the rewards I've received from these events are often rare. Participating in limited-time events also helped with my progression in the game.
Conclusion
This 2D RPG has remained popular ever since it was released, and there's a lot to praise about the game. The stylized anime role-playing game has transported me into a fantasy world with its great characters, amazing game modes, riveting stories, and challenging foes.
There's still a lot to learn about the game, and hopefully, the tips above should help you through some tougher areas in the game. Make sure to download the game on your mobile device through the Google Play Store or the App Store.