It is unusual for idle adventure games to be engaging, let alone be fun, but Darkest AFK changes the entire perception of games within this genre. Darkest AFK incorporates a lot of strategies, even for a game that allows you to be AFK.
The adventure game also offers many features to get us, players, busy outside of the main storyline. Strategy is still needed to win the game, and the difficulty of the game becomes more prevalent as the game goes.
You'll need all the help you can get, so I've listed some tips to help you get through the game as smoothly as possible such as how to level up your characters, get diamonds, and more with my guide below.
Use Skills When Off Cooldown
Form A Well-Balanced Team
Equip Items On Your Characters
Finish Campaign Quests
Open Chests To Receive Rewards
Use The Diamonds To Unlock The Royal Pass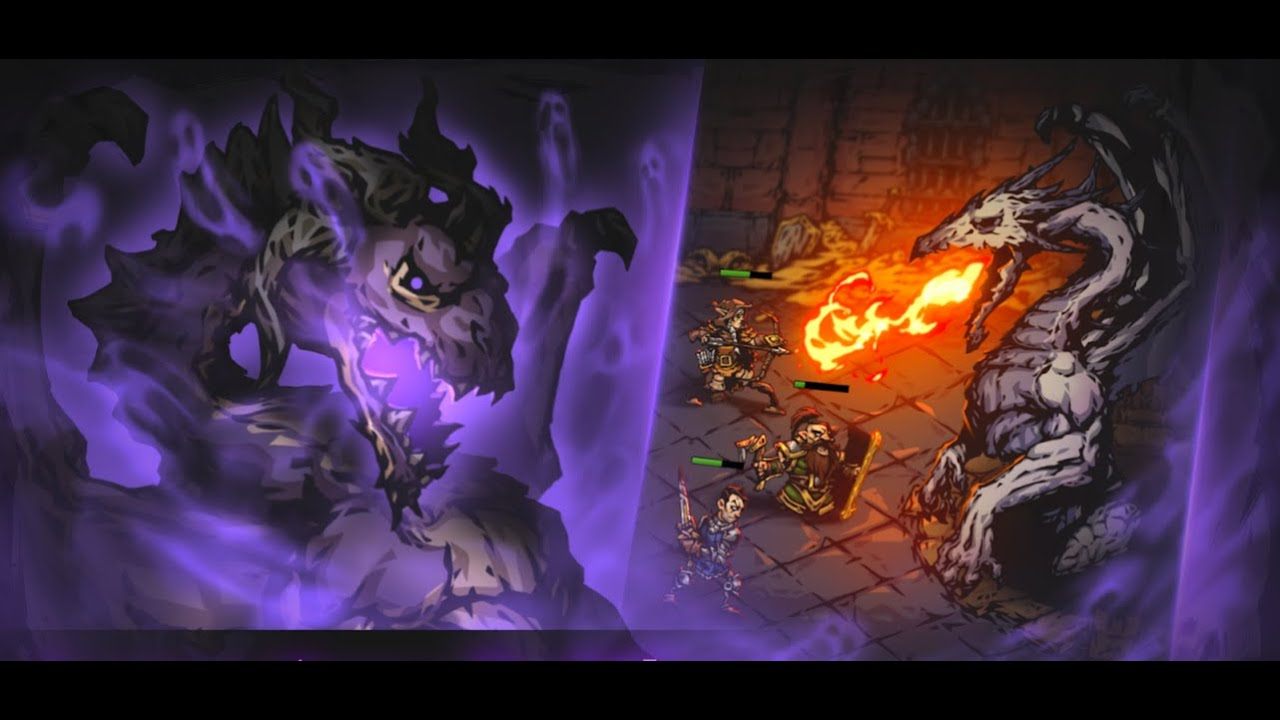 Use Skills When Off Cooldown
Darkest AFK might have very specific and unique gameplay, but it doesn't mean that the game is simple to play. Most of the time, when I think of AFK games, I think of leaving the game to play on its own while I do something else.
Darkest AFK is an exemption to the rule. The game still infuses a lot of strategies, even for an AFK game. Skills are actively used in the game to help you progress faster.
While the game does play itself out, players still need to tap a few buttons to cast skills whenever they are off cooldown. Always use your skills when they are available.
Skills are very powerful in this game, especially during the early stages, as one skill can eliminate an enemy immediately.
Level Up Your Characters
After playing a few levels, I gathered a few new characters to join me in my quest. Some of these characters include a tank with a large shield and an archer that can deal with long-ranged attacks.
These characters might be the basic characters that you can use early on, but many others are available as I progressed in the game. You need to know that these characters can grow stronger if you decide to level them up.
The more you level up your characters, their stats also increase, thereby boosting their capabilities. Use the gold coins and the purple shards that you've earned from finishing a level in the game to level up your character.
Form A Well-Balanced Team
As soon as I started finishing different stages in the game, I began collecting rewards, and some of those early rewards include new characters. These characters can be added to my team to deal more damage and clear each level much faster.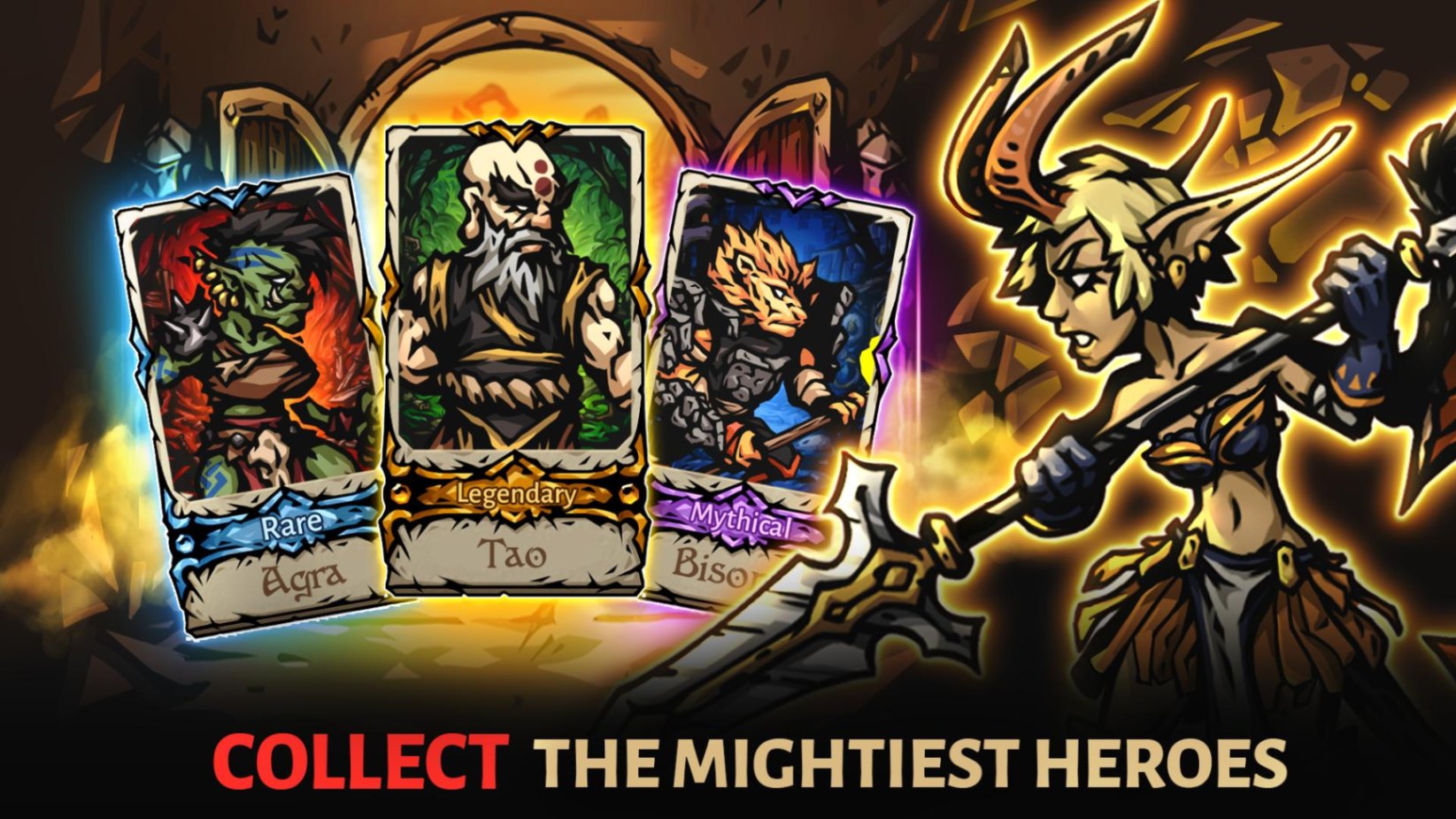 Each of these characters also has its own set of skills and abilities that I've mentioned earlier. During the first few stages of the game, I recruited an archer and a tank.
They've been really helpful with the game so far, but as the game progresses, there are far better characters that I can recruit and add to my team. Needless to say, having a well-balanced team should be your priority.
I always make sure that I have a mix of both physical and magical damage to deal with different types of enemies in this game.
Finish Each Level To Get Items And More
Speaking of finishing each level, the game has different stages, each with its own set of levels. The early stages will have at least three or four levels that you can go through.
Finish each level, and you'll receive items and other loot that will help you later on in the game. These rewards include gold coins, diamonds, shards, new characters, and items.
Make sure to collect those gold coins and diamonds, as you'll need them later in the game. As I've mentioned above, you can also use those resources to level up your characters to make them stronger.
Equip Items On Your Characters
You'll also notice that you receive new items as a reward apart from resources and new characters. These items can be equipped depending on your character.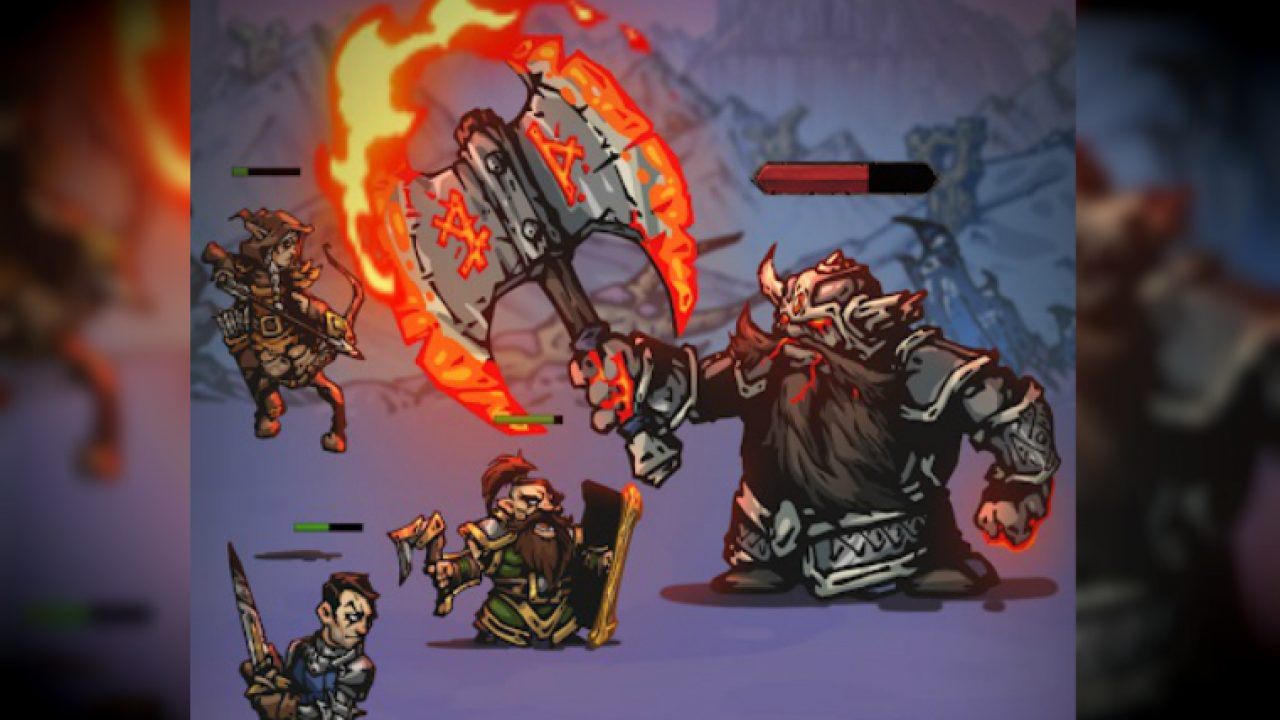 Archers are commonly equipped with bows and arrows and some leather gear, while the tank is usually suited in armor and has a large shield. Equip your character with the right items, and you'll make the most out of them.
I've also noticed that I can upgrade the items to boost their stats, thus dealing more damage whenever they attack.
Craft Weapons
Apart from forming my team, leveling my characters, and exploring this vast world, I can also craft new weapons to equip my team.
I was able to collect different resources, from playing the game to craft new weapons.
Make sure to check out the recipes for each weapon, and don't forget to add them to your central characters.
Finish Campaign Quests
Darkest AFK has an excellent storyline told through the campaign. The campaign also has its own set of campaign quests with different missions and objectives.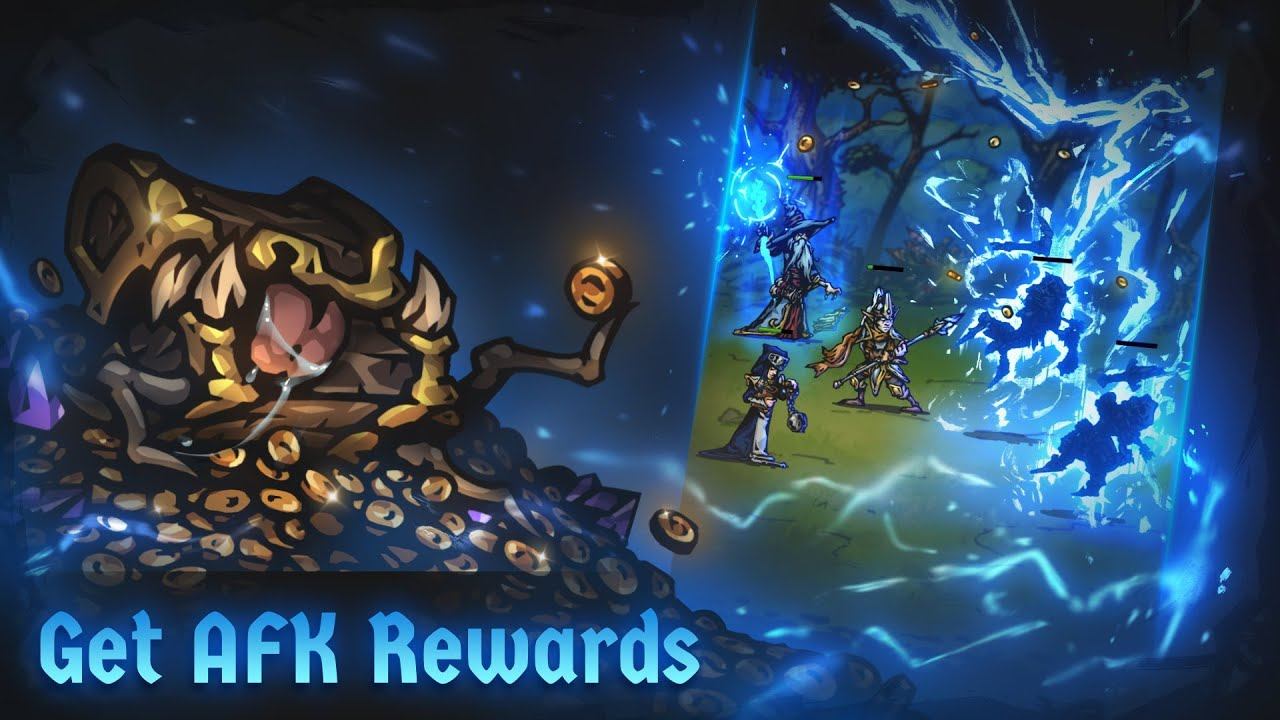 Finishing these quests allowed me to earn rewards such as gold coins, a few diamonds, new items, characters, and many more.
The campaign plays out like a comic book, and the storyline further expands the universe.
Go ahead and finish campaign quests as you go through the game's story mode and collect all the rewards from the game, including chests.
Check Out The Fountain
As you go through each level in the game, there are instances where you encounter a fountain. The fountain gives a random effect to your team when you decide to explore it.
And while I would hope to get boosts like increased attack and defense, there is still a good chance that my team would be cursed and have decreased attacks and defenses, which can leave them vulnerable.
It is still up to you if you want to explore the fountain, but for me, I would rather risk getting the buffs from the fountain and be able to go through the stages as fast as possible. Remember that these buffs only last for a few rounds, so make sure to make good use of it before it runs out.
Open Chests To Receive Rewards
One of the best rewards I've received from playing the campaign and completing other quests in the game is chests. Chests are often rewarded once you reach a certain point in the game.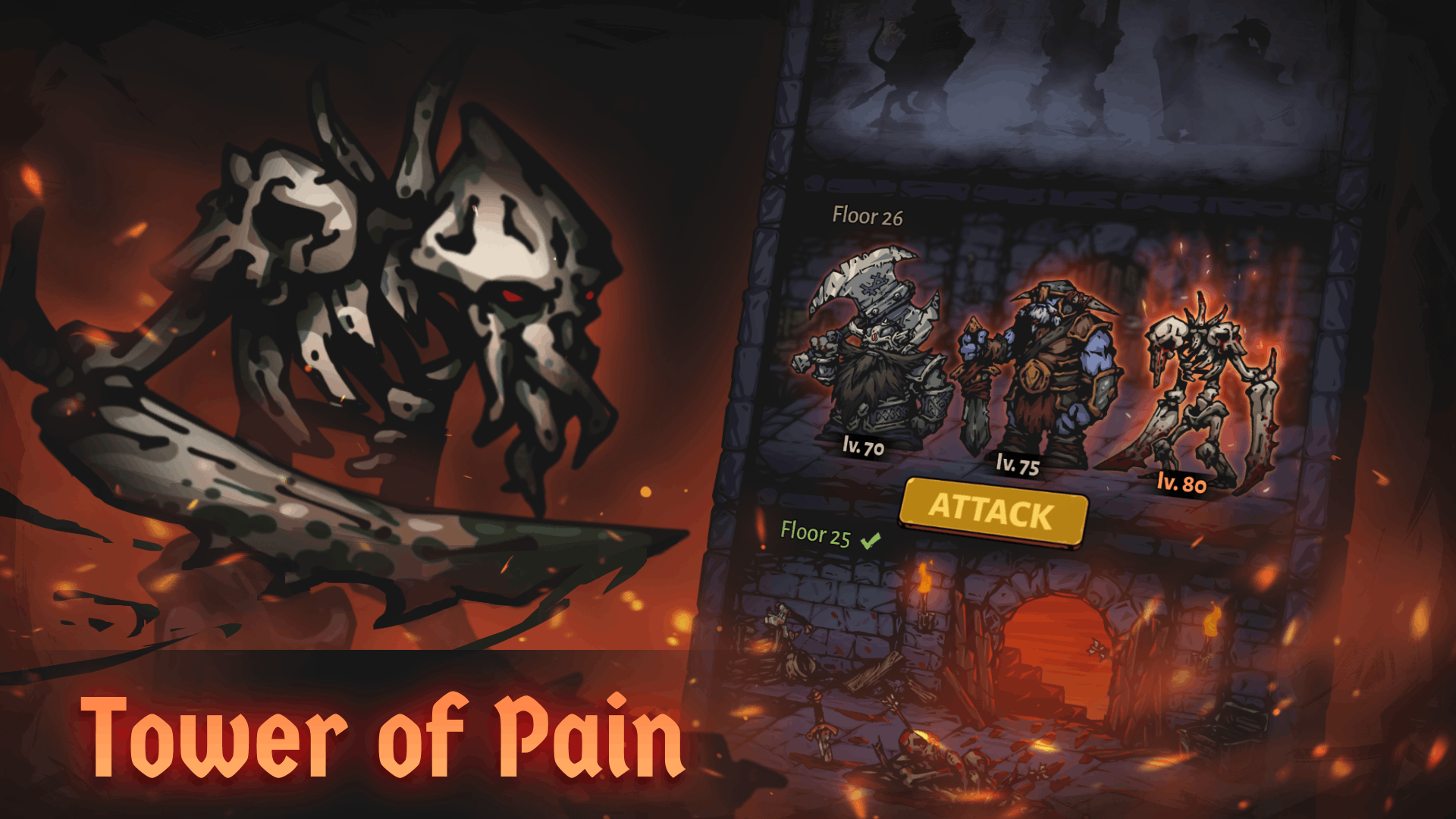 These chests contain random rewards, but the best kind of rewards are rare items. Rare items often come with good stats that make them formidable against enemies.
Sometimes, these chests also include diamonds that can be used to purchase other elite items in the game.
Check Daily Offers For Free Diamonds
Darkest AFK offers many options for players to get rewards apart from just completing different missions and playing the game's main campaign. One of the most used currencies in the game apart from the gold coins and shards is diamonds.
Diamonds are the premium currency used for those who want to spend real money in the game. These diamonds are used to unlock different game features, including certain items, boosts, and characters. It can also give you VIP treatment.
For those who don't want to spend cash, you can always check the daily offers for free diamonds. Note that this feature refreshes every day, so keep checking this option every day until you have enough diamonds to spend on the things you like in the game.
Use The Diamonds To Unlock The Royal Pass
Now that you have collected all the diamonds in the game, you can spend it on upgrading your team, or you can use it to unlock the Royal Pass.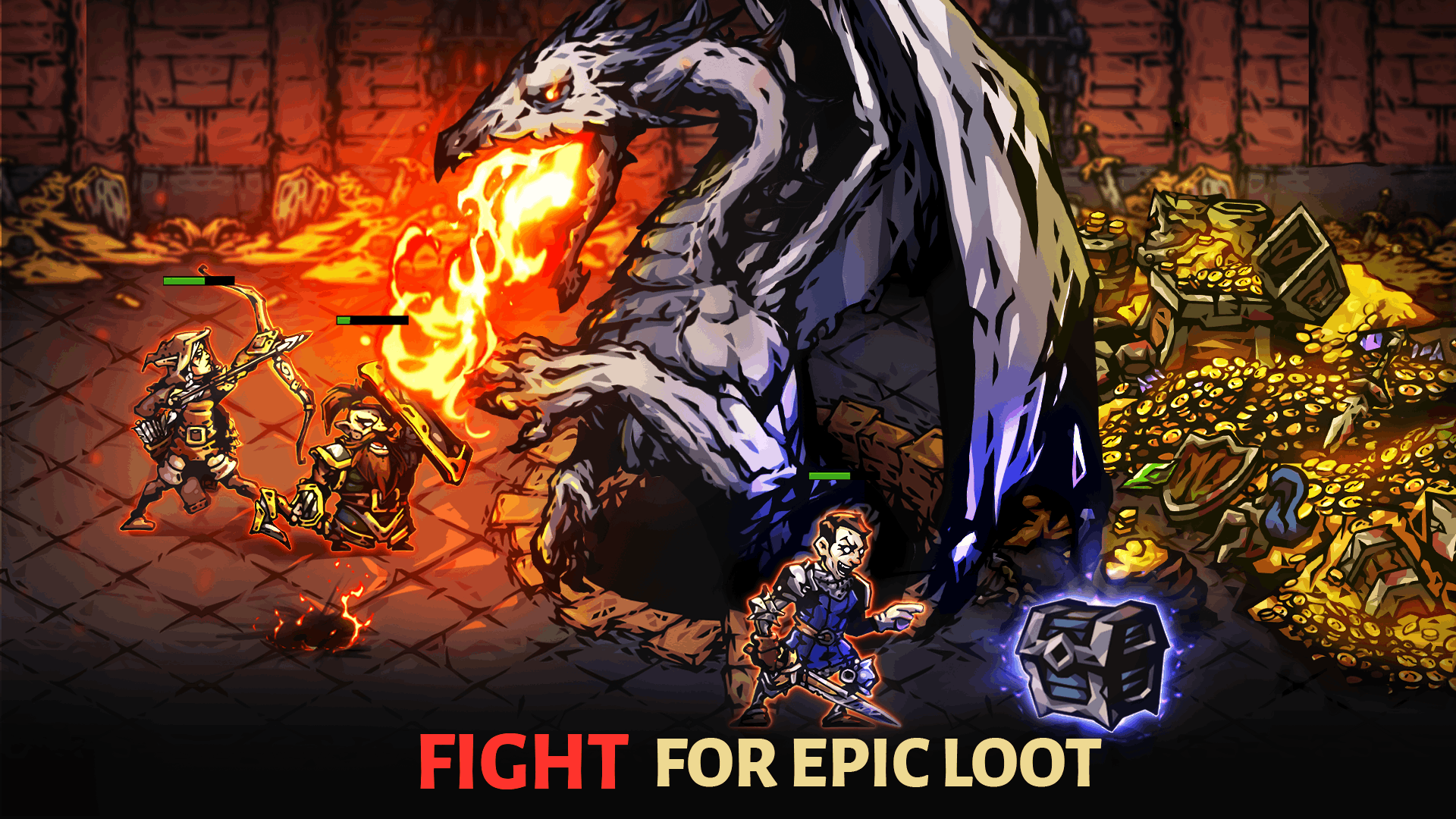 The Royal Pass is the same as the battle pass in many other mobile games, where you collect experience by playing the game and then unlock exclusive rewards from the pass.
The Royal Pass offers different levels of rewards that you can use for your team. You can also receive even more diamonds through the Royal Pass, which will help fund your next pass.
Keep on playing the game to unlock more levels and get those rewards as soon as they are available.
Login Every Day For Freebies
Apart from the chests and daily offers, logging in to the game for consecutive days also means getting freebies. These freebies can include diamonds, coins, and rare items that you can use for your characters.
Keep on logging in and playing the game for about a week, and you'll reach the top prize. Apart from logging in, you should also participate in events to receive even better rewards.
Use these rewards to boost your characters, upgrade their skills and items, and make a powerful team.
Conclusion
Darkest AFK engages you with its strategic gameplay. Don't let the idle mechanics fool you. It might look like it is an easy game to play, but I'm sure you'll be more interested in its own set of challenges.
Download Darkest AFK now at the Google Play Store and the App Store for all mobile devices.