Hey Guys!! We are back with another game review. If you guys love playing contra on Nintendo then this game will definitely take you back for a fun ride. Bombastic Brothers-Top Squad is a wonderful 2D platforming "Run and Gun" with RPG elements. This game is published by My.com B.V. This game RPG will surely remind you of Metal Slug series or even Contra But, with different animation touch. The game has purely a 2D-action shooting genre with lots of adventure and fun.
The storyline of the game is like that there is an alien invasion on the planet hence, a squad of soldiers and agents known as the bombastic brothers are on duty to battle off with the aliens. So, you summons as a character from the squad to face off with the aliens. The game is simple and straight to the point which is to kill aliens to proceed ahead. It has great fun and the humor in it. It's like a metal slug but the animation is different. The game is strongly revolving around your character, shoot at things and dodge enemy fires. This game offers auto-aiming in which the shooting is locked at the nearest enemy on its own this is sometimes good by annoys in case of obstacles.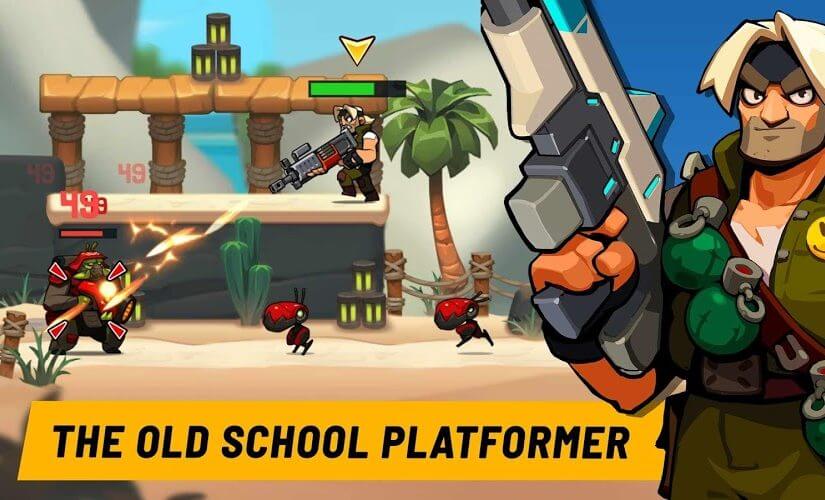 In my opinion, the controls of the game are somewhat less responsive. The basic controls are available on the screen like a rocket launch, grenade throw, jumping, firing and moving. They can be delayed and sometimes unresponsive. It also doesn't make sense to use a joystick if you can only go left or right. I feel if you're going to have a joystick it should let you control all aspects of movement like jump and dropping off platforms rather than put in a jump button. There should be a choice between a joystick that has all functions of movement or use a left and right movement button and a jump button. As you go through the game, you will get to ride an aircraft in an old school space shooting arcade style with additional feature like double jumping which is quite entertaining.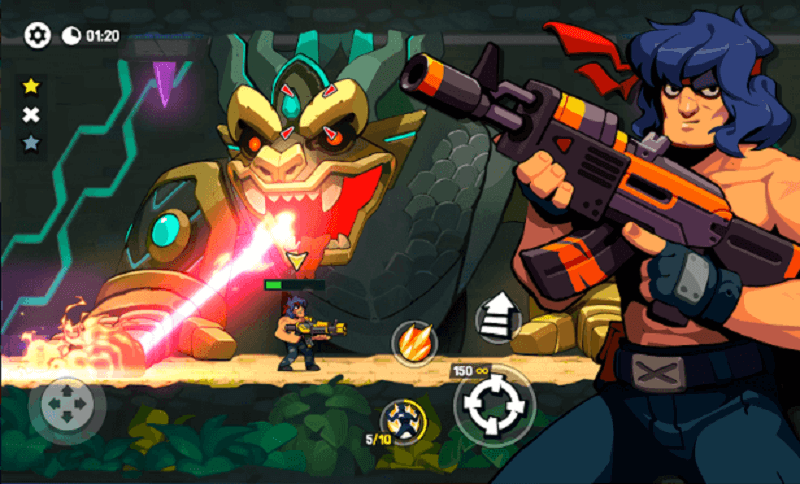 The game offers various classic campaign mode and several challenges & daily missions which you can play for resources. It also rewards you daily with bunker rewards and dog tags. You can also upgrade your character and gears to enhance your performance. It also supports PvP battles in which two teams of 3 soldiers fight against each other and the team which performs better wins the game. You can also do in-game purchases to progress rapidly. Bombastic Brothers – Top Squad is available to download on both Google Play Store and iOS App Store.