Mobile gaming mostly revolves around free titles, but there are quite a lot of premium games as well. Most of the free games are just filled with advertisements, and oftentimes the premium ones tend to be not that great for the money you pay.

But there are always exceptions, and in the past 30 days, I went ahead on the journey to find the best premium mobile games, trying over 50+ titles and spending quite a few bucks, but it was worth it. I don't want you to go bankrupt like me, so here are my top premium mobile games you need to try at least once!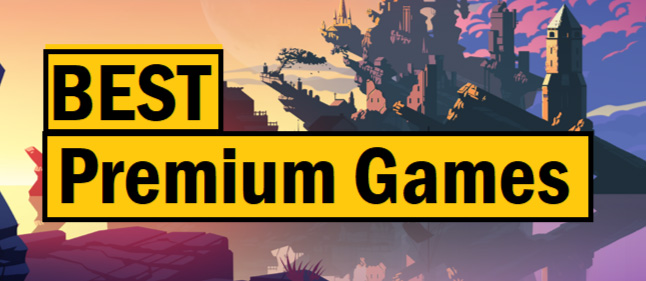 This War of Mine
($13.99)
Developed by 11 bit studios, This War of Mine is a unique game. This game shocked me to my core: unlike other mobile games, it's not a game where you play a powerful character who keeps killing anyone who comes in the way.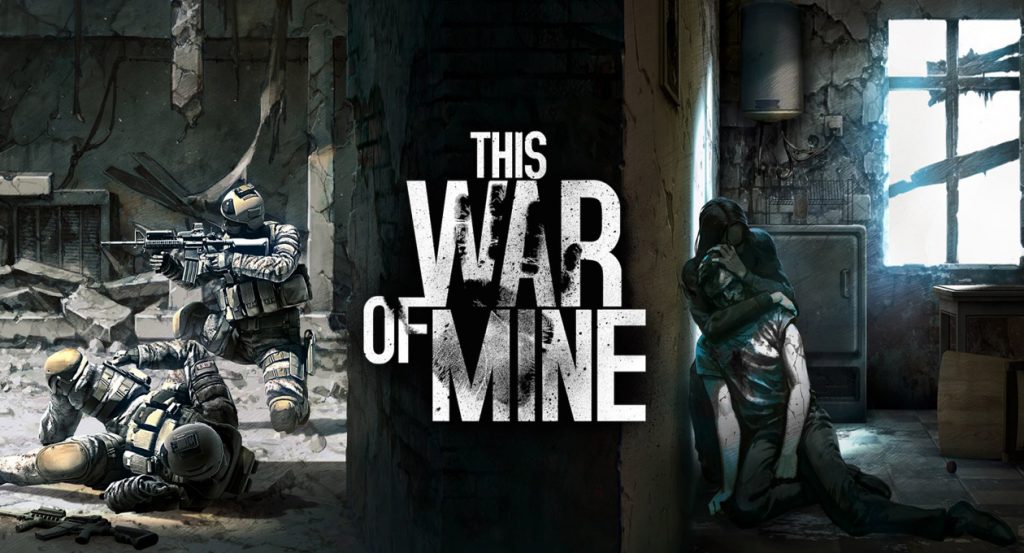 Instead, here you play as everyday people who just try to avoid the tragedy of war. I considered myself very lucky to have found this game. You should play it too, I am sure it will intrigue you and offer you new insights on the experience of war.
Lara Croft GO
($5.99)
Developed and Published by Square Enix, this game is not for everyone. Lara Croft Go is a puzzle game with Lara Croft as the character. The graphics of the game are just astonishing, and the soundtrack fits just right.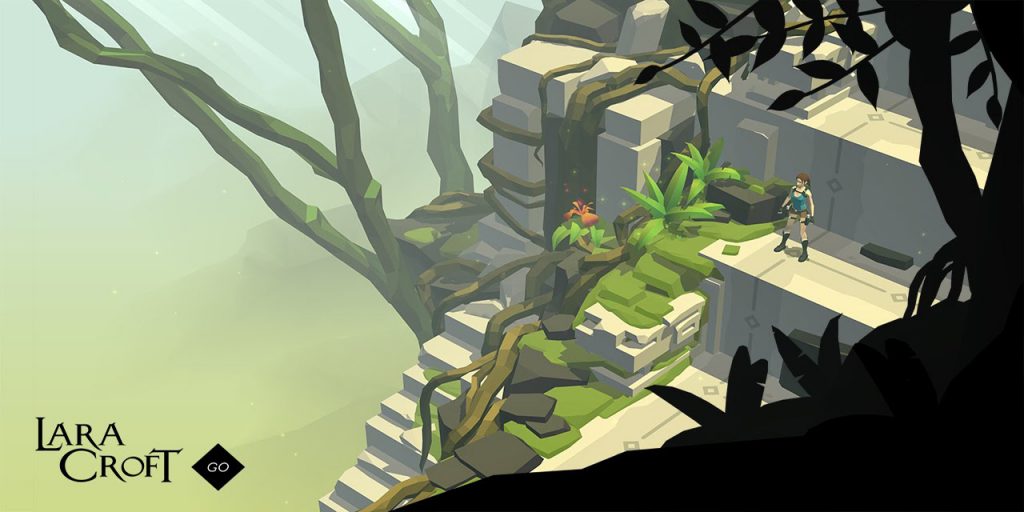 However, the animations might leave you disappointed sometimes. If you move faster than the animations, then it might make the game look weird, but thankfully the game is not based on it. 
The gameplay is all about solving puzzles, starting easy and progressing towards hard ones. The puzzles are not super tricky, but for sure, you will need to use your mind. 
DeadCells
($8.99)
Dead Cells is probably the best game you can play on mobile devices. It's a fun Metroidvania-style roguelike game.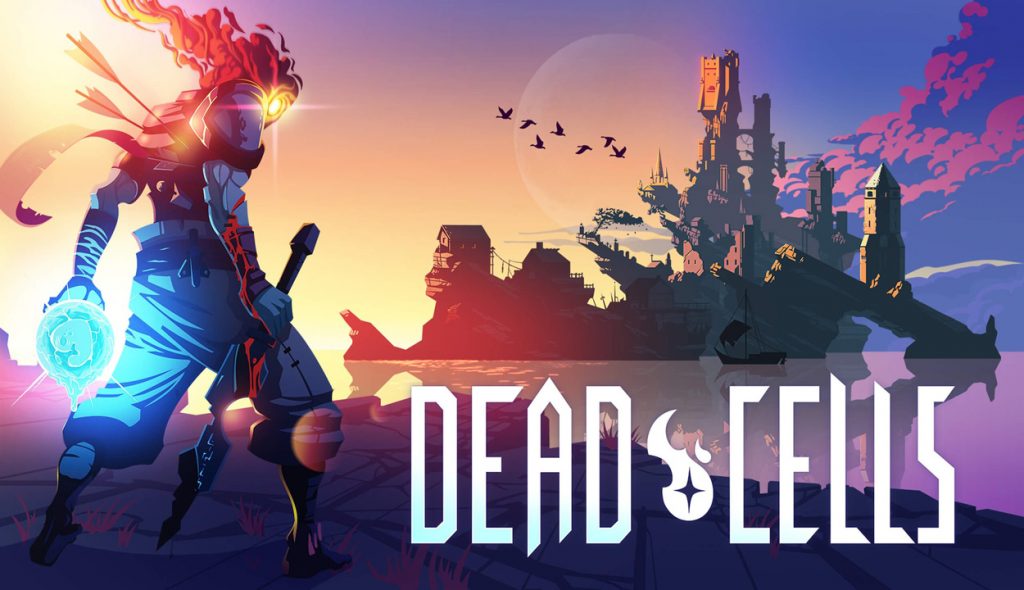 The game has been ported exceptionally well to mobile devices, and it is all about learning and getting better with each attempt. 
However, personally, I'm not too fond of pixel art, so that takes me a step back.
Portal Knights
($4.99)
Portal Knights is what happens when you replace Minecraft's super old graphics and art direction with Roblox, and stick into your traditional MMORPG like Runescape or WoW.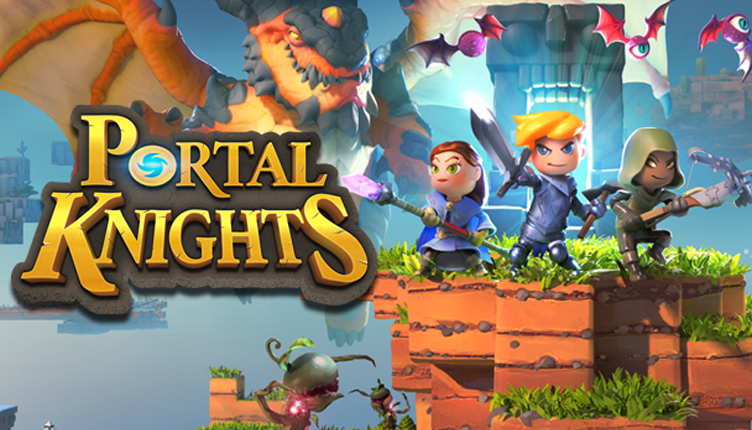 But with the added benefit of still being able to create or renovate your world fully, Portal Knights combines exploration and building elements. In addition, there are role-playing elements in the game as awell.  
This game features a multiplayer sandbox environment. Players in Portal Knights can explore, take on monsters, and build.
LIMBO
($4.99)
LIMBO is a puzzle platform game developed and published by independent studio Playdead. In LIMBO, a confused boy walks through monsters and ugly-shaped things in darkness to reach his sister.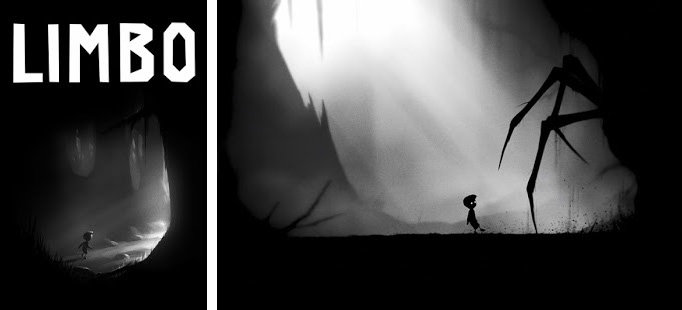 The game mechanics are quite simple: you control your character and solve puzzles, which are quite tricky. 
However, you can complete the game in around 2 hours because it has a very short gameplay, but the simplicity and story of the games make up for it. In short, LIMBO is a must-played title that will remain in your mind and soul forever. 
Grand Theft Auto
– San Andreas ($6.99)
Nothing compares to the rush, the thrill, the excitement of the all-time gamer's favorite: GTA. The RPG action-adventure game is packed with striking views, high-resolution gameplay, and a gripping storyline. Step into the shoes of Carl Johnson (your character) and tread a dark path to uphold your family's honor, with danger looming at every step.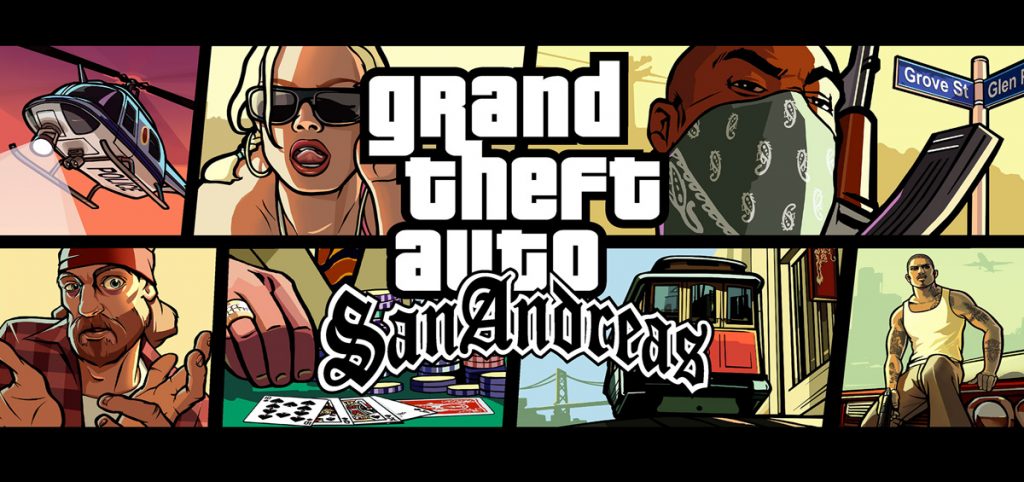 Developed by Rockstar North, GTA has top-class graphics and visual effects for a highly immersive gaming experience. You'll indulge in more than 70 hours of continuous engaging gameplay completing in-game missions. It also supports Bluetooth controllers and gamepads to enhance your overall gaming experience.
The storyline follows a satirical take on western society and contains several fun elements to keep you hooked. The open-world experience GTA provides is considered the best interpretation of the modern world in any game.
Battle Supremacy ($4.99)
Inarguably the best tank war mobile game ever made, Battle Supremacy recreates the settings of World War II in virtual reality. It's an interactive open-world game made for fans of battles, war strategy, and tank fights. 
Battle Supremacy is especially known for its intricate details. There are birds flying in the sky, warships/tanks/ trains with high-functional vehicle designs, and overall a great sense of atmosphere. The game allows multiplayer combat so you can team up with your online friends for a good win. 
You can take part in campaigns across Russia, France, and the Pacific Islands to get a feel of the actual WWII experience. Fight with your online brigade and complete missions with strategy, grit, and highly-upgraded vehicles to advance in rank and emerge on top. The game does a good job of scratching the 'tank fight' itch of many gamers!
NOVA 3: Freedom Edition ($6.99)
NOVA is one of the most popular sci-fi renditions of a first-person shooting (FPS) game. With exceptional graphics and an immersive storyline, the gaming experience feels almost like living a movie scene. Launched by Gameloft, the 3rd edition not only lives up to the legacy of old versions but also surpasses it.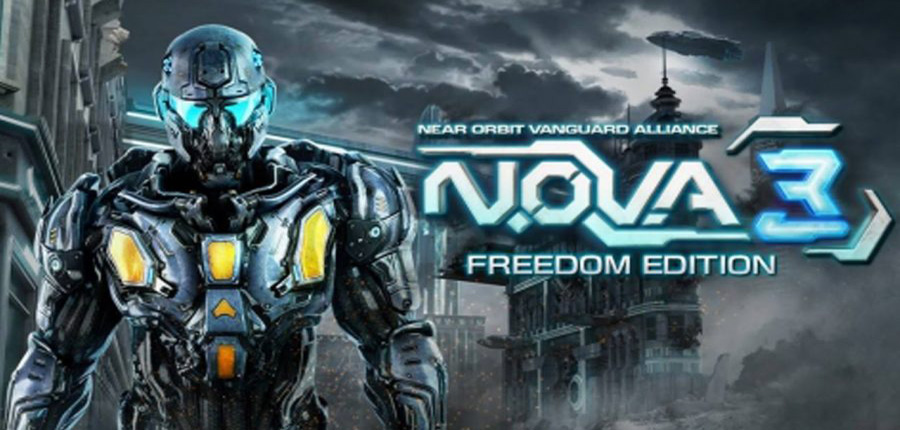 Play a skilled army man who returns to his planet only to find out it's been invaded by extra-terrestrial forces. Complete the assigned missions and dangerous quests to find out their secrets and save your planet.
You can enjoy the multiplayer experience with 3D sci-fi visual effects. It is compatible with all Android devices and you can also adjust the graphics accordingly. Try out different suits for your marine and upgrade your avatar as you progress through the game. The game is quite a looker with beautiful sceneries, realistic locations, and detailed backdrop settings. 
Monument Valley ($3.99)
It's an architectural exploration game that utilizes creative puzzles and geometric delusions to challenge the player. The luminous designs and impossible-looking geometries can easily get you hooked as you carefully put the pieces in place. Not only that, the game makes use of a captivating light storyline to ease up the mental stimulation.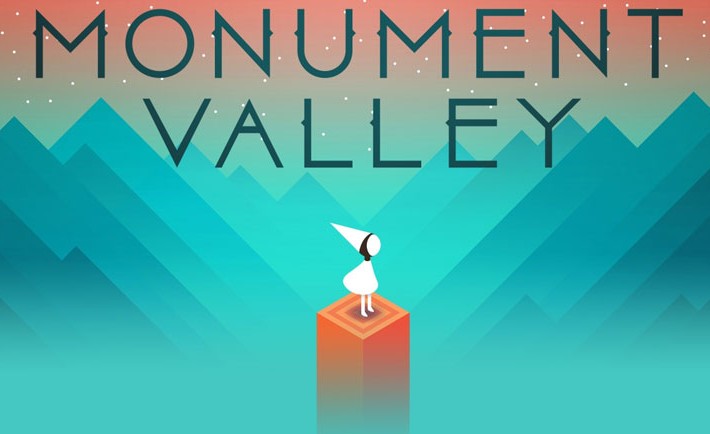 You'll help the main character, Princess Ida, find her way through mazes, overcome optical illusions, and uncover secret passageways. All this while she outwits the evil crow people. The game provides you with never-ending challenges at each level that test your smarts with twists and turns. 
Monument Valley is deemed to be a must-have by gamers as it provides unique gameplay and concept than usual action games. It keeps you entertained while exercising your brain at the same time. The illusory adventure is sure to keep you on your toes and worth every penny you spend on the game.
Out There ($3.99)
Out There is a high-definition immersive strategy game that takes the adventure to space. With applaud-worthy graphics and stunning in-game music, it is sure to challenge your grit and wit. The storyline features a lost astronaut who's stuck far away from his galaxy and has to survive at all cost.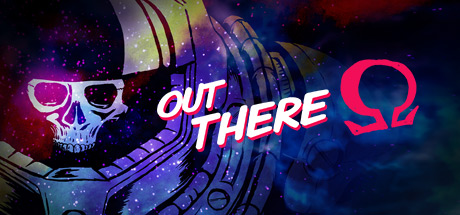 The visual effects are so surreal that you can feel the building tension and fear of the unknown when faced with extreme 'do-or-die' situations. The game satiates your daily dose of existential crisis and keeps you coming back for more. It also offers fun engagement with aliens in extra-terrestrial languages and realistic graphics.
One defining feature of Out There is that it's a pure survival game and even though combat elements are involved, it's against hostility. It puts your instincts to test and challenges your strategic mind at every point. There's one main story but depending on your gameplay it can have multiple endings, and thus several possibilities.
Star Wars: Knights of the Old Republic ($4.99)
This game is a must-have for all Star Wars fanatics as it brilliantly recreates the same outer world adventure experience. It is set in the time before the beginning of the Galactic Empire, some four thousand years ago.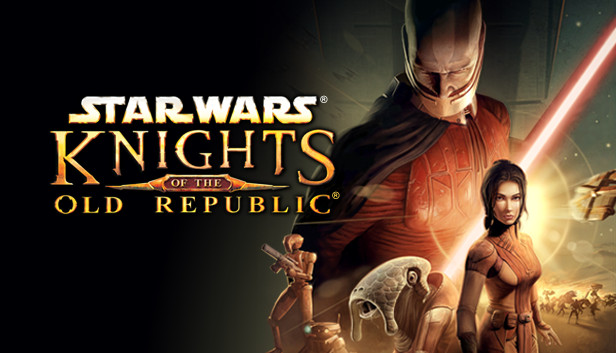 Players can roam around alien planets on their starship and visit famous Star War locations like Kashyk and Tatooine. 
The game combines engaging roleplay with 9 different characters in a classic Star Wars storyline. You can choose to become a hero, a villain, or a savior of your liking. It offers HD controller support and a smooth touch screen-optimized interface.
FRAMED 2  ($4.99)
Ever wondered how it would feel to be omnipotent and control everything? FRAMED gives you exactly the same experience by bringing destiny into your palms.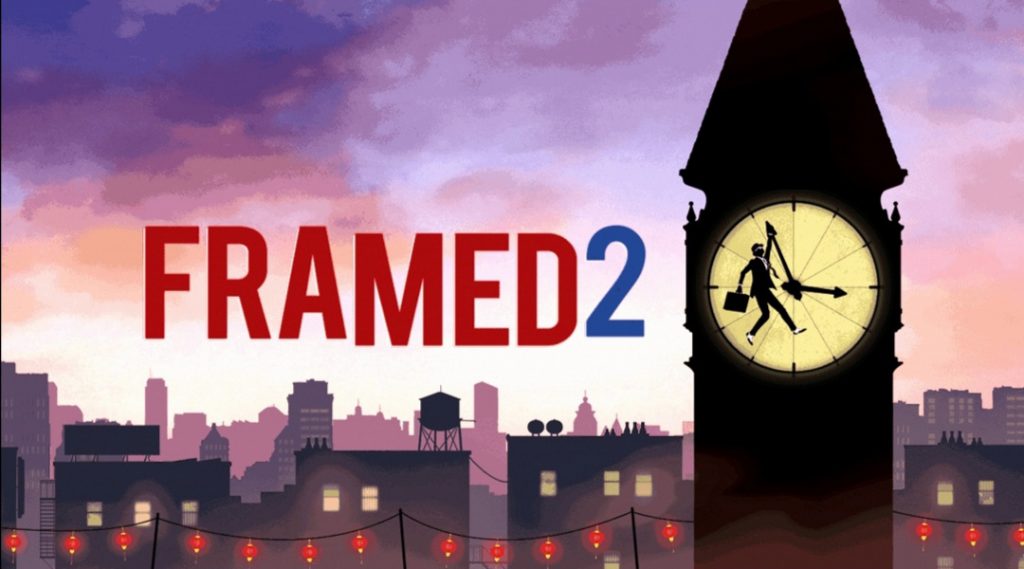 The game features a set of frames, each of which contains certain actions that the character performs. You have to arrange the frames in such a way that the given actions are achieved.
Whatever happens in one frame is determined by the preceding frames so you have to make tactical decisions. Thus, you have complete control over what happens in the life of the character. The unique concept, immersive storytelling format, and sense of power- all make the game worth every penny. 
The Bottom Line
These are the top premium mobile games that you must try at least once in your lifetime. 
Have an awesome time with fantastic graphics, captivating challenges, and intriguing gameplay.