Having acquired the great title of a famous multiplayer online gaming community, Genshin Impact has made it's way to the top latest game of 2020 around the world. The game offers challenging quests along with different characters who participate in the gameplay based on a crucial storyline making it even more interesting.
A tier list decides the characters to choose for a particular battle according to the properties of the respective characters. The game has currency of fates as well as wishes which are required to buy characters. The storyline is all about one sibling finding the other lost sibling in the world of Teyvat using certain special powers in the game and progress through the levels by defeating various monsters at different locations in the open world map.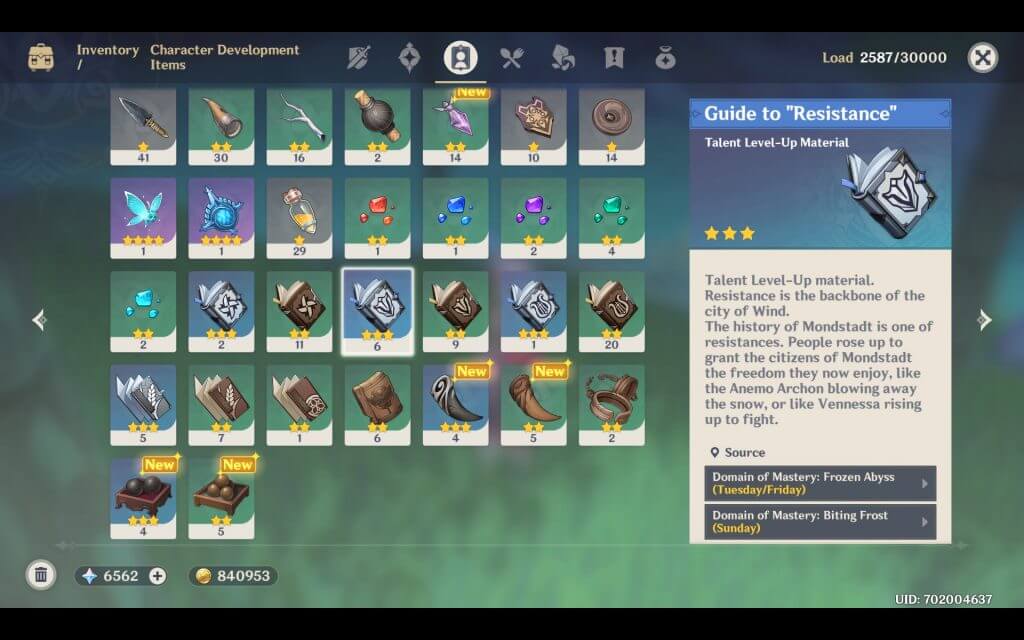 There are other material resources called The Seven which are useful when combined alternatively in the process of defeating the enemies using their attacks. Participating in various quests and events and claiming lootsrewards the players distinctly.The character development in the game requires a material called Resistance which is hard for the players to be obtained and crafted. The players can craft the Guide to Resistance by using 3 Teachings of Resistance.
Domain Of Mastery Frozen Abyss, the Souvenir exchange shop and the Domain Of Mastery Biting Frost are the three important locations in the game where the players can find the Teachings of Resistant required to craft the Guide ToResistance so that the characters can be developed.
If the players want to obtain the Guide To Resistance directly without any crafting, the players can head towards the Domain Of Mastery Frozen Abyss and obtain it directly ONLY ON TUESDAY and FRIDAY. The item can also be obtained from the Domain Of Mastery Biting Frost on SUNDAY.
---
That's it for this post. Stay tuned with MobileModeGaming for latest mobile gaming news & updates.