Genshin Impact is continuously topping the charts with it's marvelous gameplay based on an innovative storyline. It is a strategic game dealing with the players using various combinations of elements in order to win in the battlefield. Genshin Impact is here with it's new event- The Elemental Crucible Event!
The event is a multi event which needs to be finished many times by the players in order to access all the rewards. This event is introduced to set stage for the next upcoming Update next month. The minimum criteria for participating in the event is achieving Adventure Rank 20.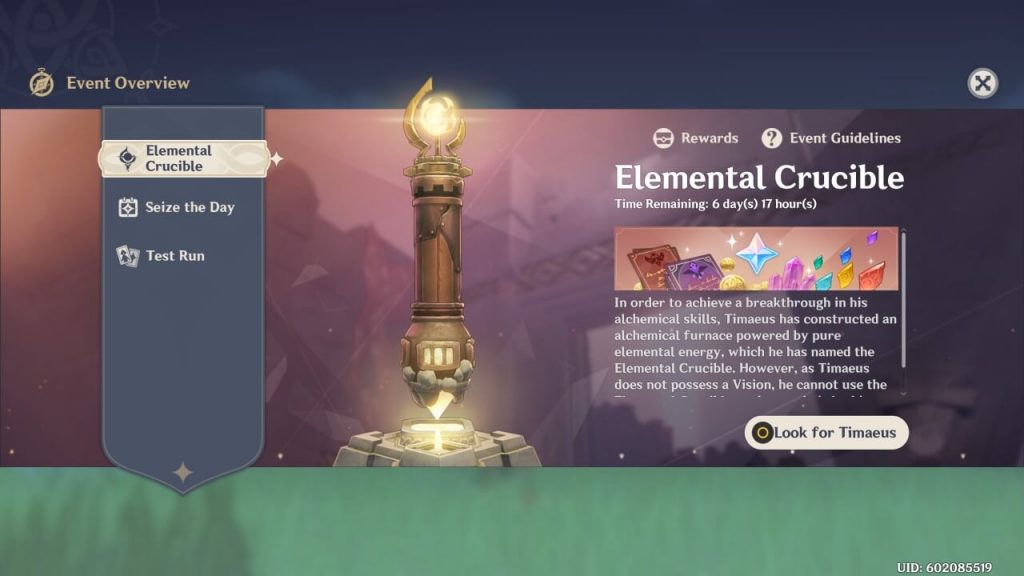 The players need to interact with the Monstadt by visiting the alchemist of Monstadt, namely Timaeus near the material crafting station. After the interaction, the players will be heading towards the eastern part of the open map – The Thousand Winds Temple – as part of the quest granted by Timaeus, named "One Giant step for alchemy".
Talking with Timaeus will activate the Elemental Crucible thereby resulting in the spawning of a Ruin Guard on a level analogous to the world level of the player, who needs to be defeated for the players to participate in the event.
During the activation, the player will be grouped together with three other online allies in order to participate in the event as a group. A proper character is necessary in the first party slot as it will be playing a major role in the event. The players basically need to collect the Elemental clots dropped by the opponents as they get defeated.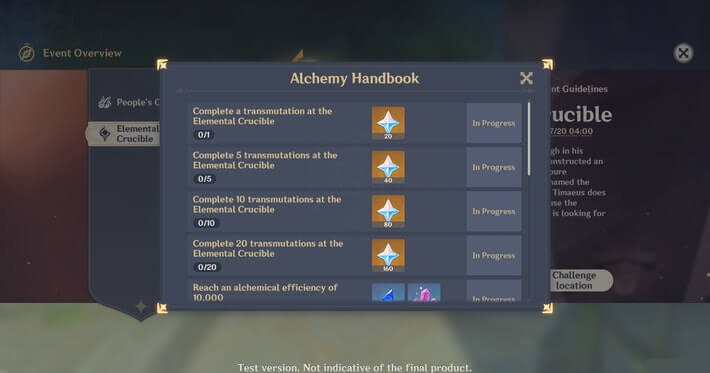 The event is associated with successive respawning. The progress of the players will be tracked in the progress bar as the players deposit their collected clots into the center of the Elemental Crucible. This completes the event, enriching the players' stock with a variety of rewards like fragments, primogems, Adventure EXP, etc. The event has a lot of challenges which require completion of the event multiple times by the players.
---
That's it for this post! Stay tuned with MobileModeGaming for latest mobile gaming news & updates.