The allure of hack and slash games on mobile is something of a unique experience compared to FPS and open-world games in Mobile Devices. As a mobile gamer, we all wanted a full experience of hack & slash games on our phones. Luckily Yunchang Games are making our one final dream come true. By releasing a full-fledged hack and slash game called Devil May Cry Mobile for Android and iOS.
Currently, the game is undergoing beta testing in china and will fully be released on the global version soon enough. A recent trailer showed off that a new playable character, "Lady," is making an appearance in the most loved hack and slash game Devil May Cry Pinnacle of combat.
Wondering what else is releasing in the new Devil May Cry mobile aside from playable characters? Then stick around more to know about the game and the features it offers to the mobile gamers with the aesthetic of stylish hack and slash gameplay.
Features of Devil May Cry Mobile:
Devil May Cry Pinnacle of Combat takes the ultimate hack and slash gameplay with all the move-set of original Devil May Cry 3, 4, packed into mobile platforms. Visually it closely resembles Devil May Cry 4 along with some of the User Interface represents Devil May Cry 5.
The series protagonist in the game is revealed to be Dante, with a much younger look than before, closely inspired by Devil May Cry 3: Dante's Awakening. With every available combos and move from the console versions. Packed with a sword Rebellion and his twin signature pistols Ebony and Ivory.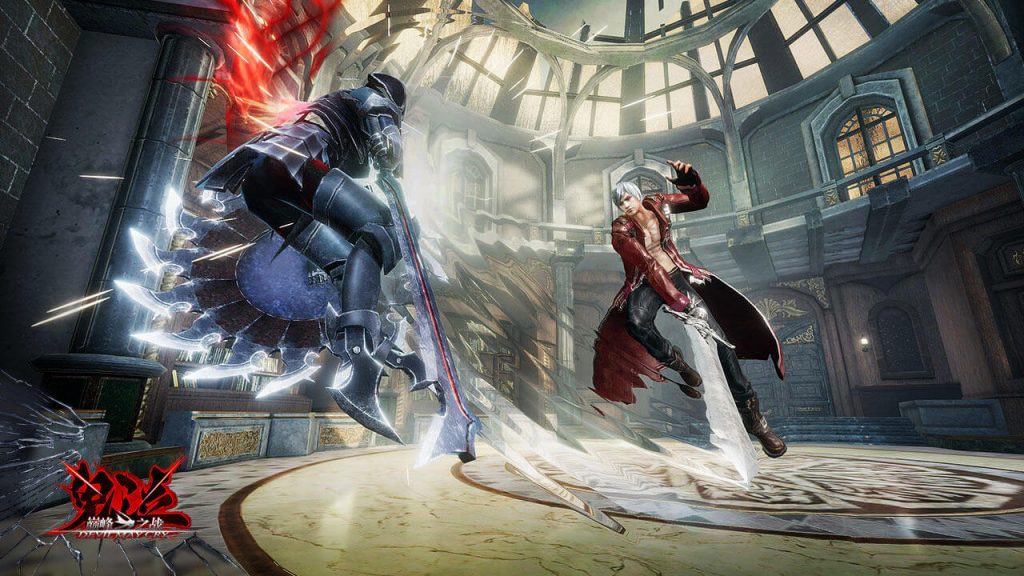 Gameplay-wise the developers have done an excellent job in implementing the move sets of Dante from the previous games with different devil arms and guns. They are offering intuitive touch screen controls with each function of buttons for each weapon displayed on the screen.
Although there hasn't been a confirmation regarding the story of the game, whether it's a canon or a side story. The gameplay trailers do show off Dante's older brother Vergil and many antagonists you'll be fighting in the game.
From MMO Culture's youtube channel, we know that Lady is Dante's ally in the game and will be available as a playable character in-game. Her move sets are very similar to Devil May Cry 4 special edition as she makes use of various firearms to deliver swift combos in air or ground.
Developers bringing Lady as a playable character means in the future updates, Yunchang games are planning on adding more playable characters from the series. Including Trish, Vergil, Nero, and many more.
Also Read: Most Popular Mobile Games of 2020
Stay tuned with Mobile Mode Gaming (MMG) for the latest Mobile Gaming News & Updates!