After going through beta tests, the mobile version of Murderous Pursuits is finally here. NetEase Games Global has released the mobile version of Murderous Pursuits for both Android and iOS devices.

The mobile version has been introduced to bring the game to a larger player-base, explore new creative avenues, and make it easier for players to play the game anytime and anywhere.
Those who don't know about Murderous Pursuits, we are here for you. Murderous Pursuits is a Role-Playing Game (RPG) that takes you onboard the HMCS Britannic Ship, where you have to take down the suspicious players before they get to you. The game offers 3D visuals that make it easy to identify players and other elements.
At the beginning of Murderous Pursuits, you will be introduced to the story, and after that, you become one of the passengers of the ship and start searching for your enemies. You have to pay close attention to the 8 players who are part of each game. Apart from these, there are various game controlled characters to confuse you.
You have to control your character using the joystick, and by clicking on the screen, you can rotate the camera to observe the settings from another perspective. If there is a suspicious character in front of you, a button will come on the screen to strike.
You have to hunt your enemy without being discovered for that it is essential to go unnoticed as much as possible. Your analyzing skills are going to be the key to win because you have to strike the enemies before they do.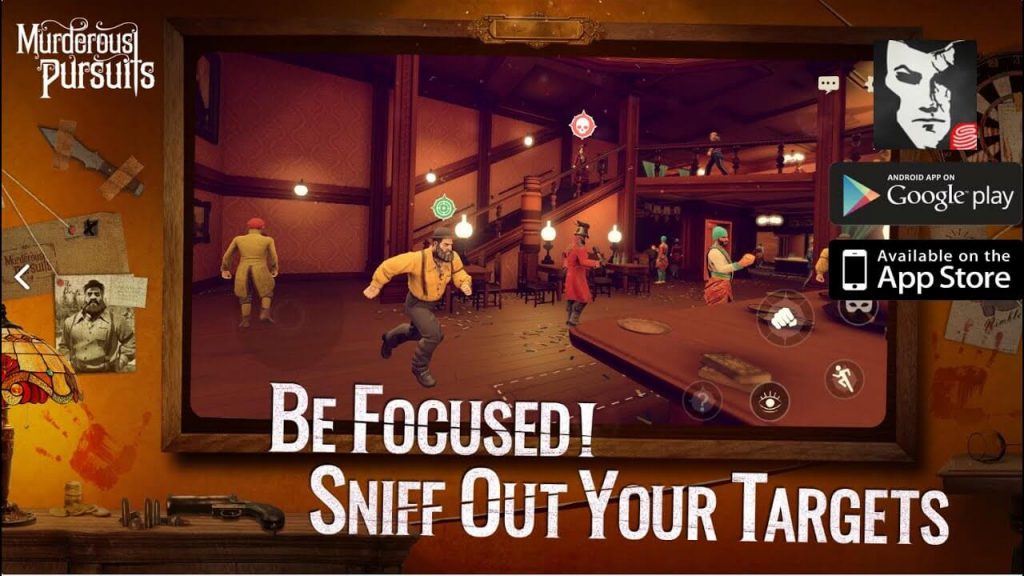 Minimum Smartphone Requirements to Play Murderous Pursuits
Android:
OS: Android 4.3 or Above
CPU: Snapdragon 410 or Above
Memory: 2GB or Above
iOS:
OS: iOS 9.0 or Above
Device: iPhone 6s or Above
Murderous Pursuits is available for both Android and iOS Devices on the Google Play Store and iOS App Store. Hope you have a great time onboard this wooden ship!
Also Read: 10 Best Upcoming Mobile Games of 2020 You Should Keep An Eye On
Stay tuned with Mobile Mode Gaming (MMG) for the latest Mobile Gaming News & Updates!