Magic: Manastrike is a strategy game developed by Netmarble. Netmarble has a lot of great games under their belt, such as Marvel Future Fight, Seven Knights, etc. Magic: Manastrike is an excellent addition to their collection. The detailed game review of Magic: Manastrike is given below.
Magic: Manastrike is a strategy game similar to that of Clash Royale. You'll have to place cards on the battlefield, and the warriors in the cards will attack the enemies. Similar to that of clash royale, this game consists of an elixir bar which gets filled periodically.
Elixir is required to place cards on the battlefield, where each card has a different elixir value. You must choose your cards very importantly because the elixir takes time to refill, and thus you have to choose your cards carefully.
Magic: Manastrike is a magic-themed game. It has a horizontal view of the game, rather than a vertical view. There isn't much to tell about this game. The game occupies a space of about 508MB, which is comparatively higher than Clash Royale. The graphics and the gameplay of the game are pretty good for an arcade game.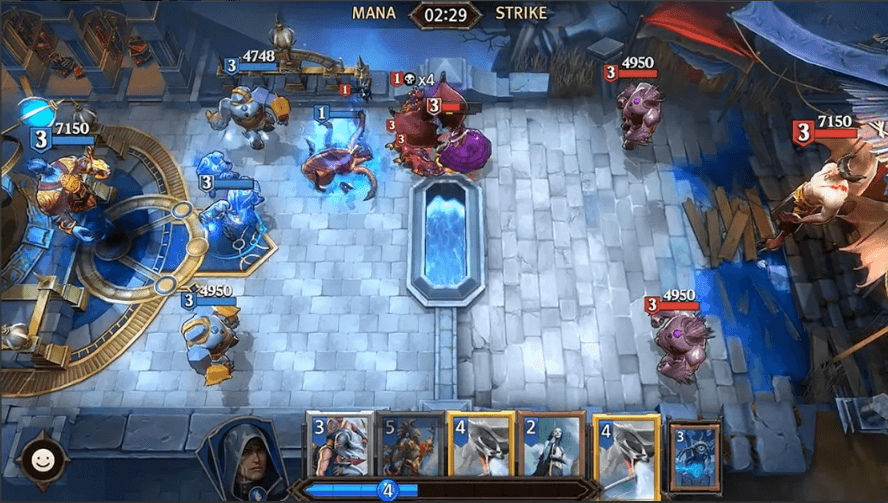 There are two defenders and a guardian. If you kill a defender, you'll earn a point; similarly, if you defeat the guardian, the game ends, therefore you'll be the winner by claiming all three points. The game isn't really an innovative game and doesn't offer anything new, but the game is good.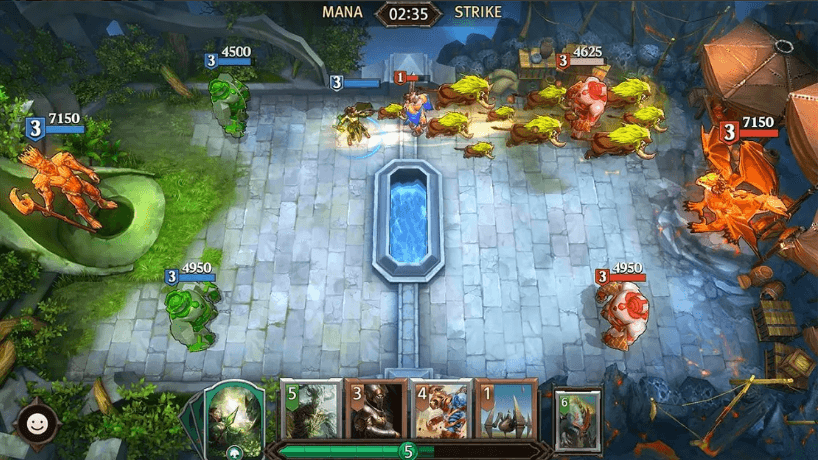 Magic: ManaStrike is available for both Android and iOS devices on Google Play Store and iOS App Store respectively.