Call of Duty Mobile will be celebrating its first anniversary in the coming month. The game was launched on 1st October last year. However, the developers have confirmed that it not when they will be introducing the anniversary update in COD Mobile. The Anniversary update will only arrive in COD Mobile along with the Season 11 update, which will happen sometime in Mid-October.
When Will Call of Duty Mobile Anniversary Update Release?
One of the Reddit users went ahead and asked the developers that the current season will be ending on 15th October, but the Call of Duty Mobile was released on 1st October last year, so when exactly will the anniversary update release? The developers answered the question very straightforward; they said that the anniversary update would only arrive alongside Season 11, scheduled around Mid-October. However, there still will be a few events around 1st October to celebrate the actual anniversary date.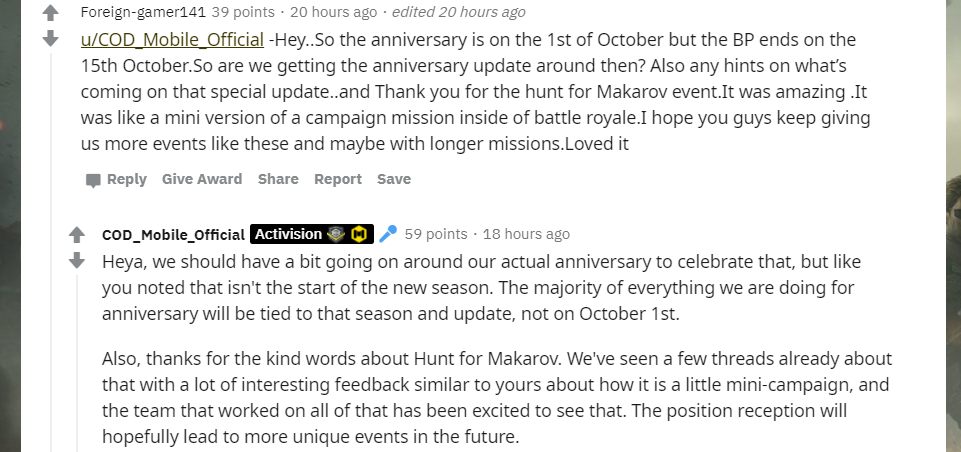 Have any details about the COD Mobile Anniversary Update got leaked?
The developers are keeping the Anniversary update a real secret; they have not yet talked about anything upcoming in the Call of Duty Mobile Anniversary update. But as usual, few things still got leaked. As of now, 2 New Maps, 1 New Weapon, Night Maps (Night version of current multiplayer maps), hybrid scope, and massive changes to the Battle Royale Map has been confirmed.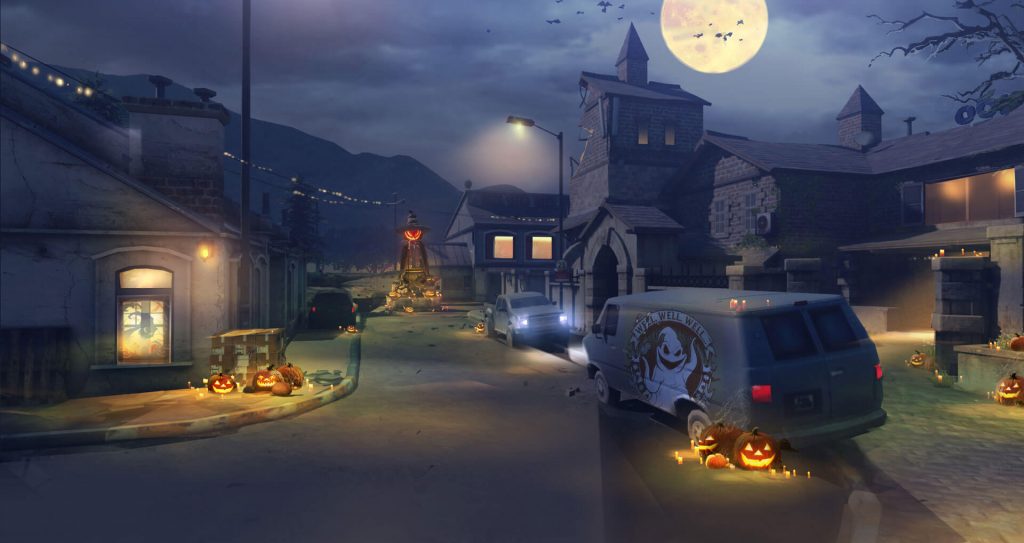 When Will COD Mobile Season 11 Test Server Release?
Activision has clearly mentioned that they do not wish to reveal anything about the upcoming Anniversary Update of Call of Duty Mobile and about Season 11. Thus they have announced that this time they will not be conducting a public test server. However, there are still chances that Garena may publish a test server of COD Mobile Season 11 at the start of October.

---
There are also rumors that Zombie Mode might return in the anniversary update, and we want to let you know that it is just merely false rumors.
So that is it for this post. Are you excited for Call of Duty Mobile Anniversary Update? What would you like to see in the upcoming update? Do let us know your views in the comments section below.
Also Read: Call of Duty Mobile: Top 10 Multiplayer Mode Tips and Tricks