Free Fire X Money Heist collaboration event is currently live in the game that will go on till September 22, 2020. As a part of this event, a brand new 'Money Heist' mode will be opened up on September 20, 2020, until September 22, 2020. This post will share complete details about the new mode, including how to play in this mode.
In the new Money Heist Mode, two teams of 4 players each face-off each other on a small part of the map. The aim is to collect a certain amount of money by occupying the Money Printers within the allotted time. This mode is going to be similar to the Rampage Mode but with some Money Heist themed changes.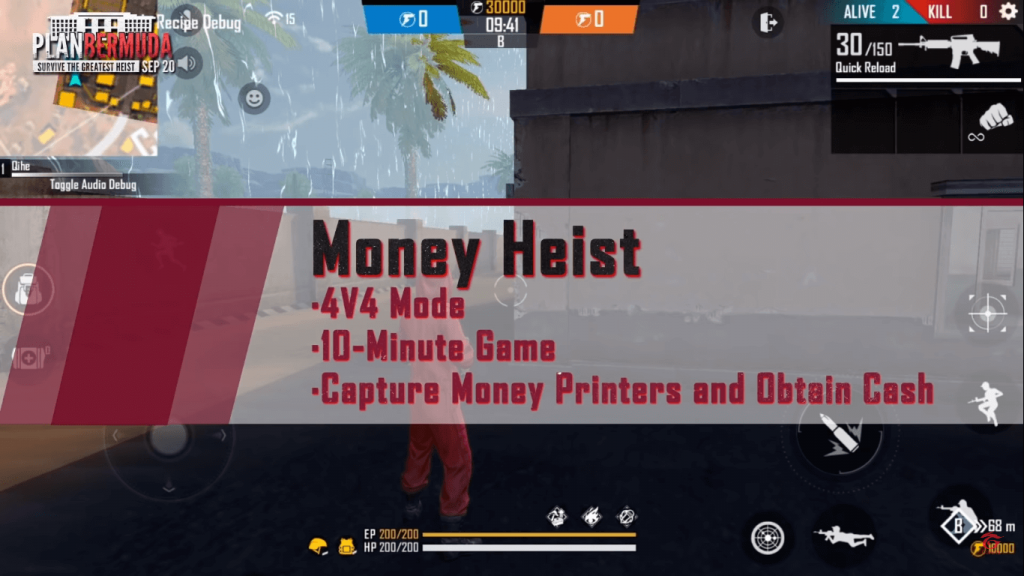 How To Play Money Heist Mode?
There are three Money Printers, named A, B, and C, set on the map's small area. Each Money Printers contains some amount of money that can be seen in the yellow indicators on printers. Once a printer runs out of money, another one gets activated.
The aim is to collect 30,000 cash from the Money Printers by occupying them or the team with the highest cash at the end of 10 minutes wins. Once you acquire a Money Printer, it starts producing cash for your team until it gets empty or another team acquires it.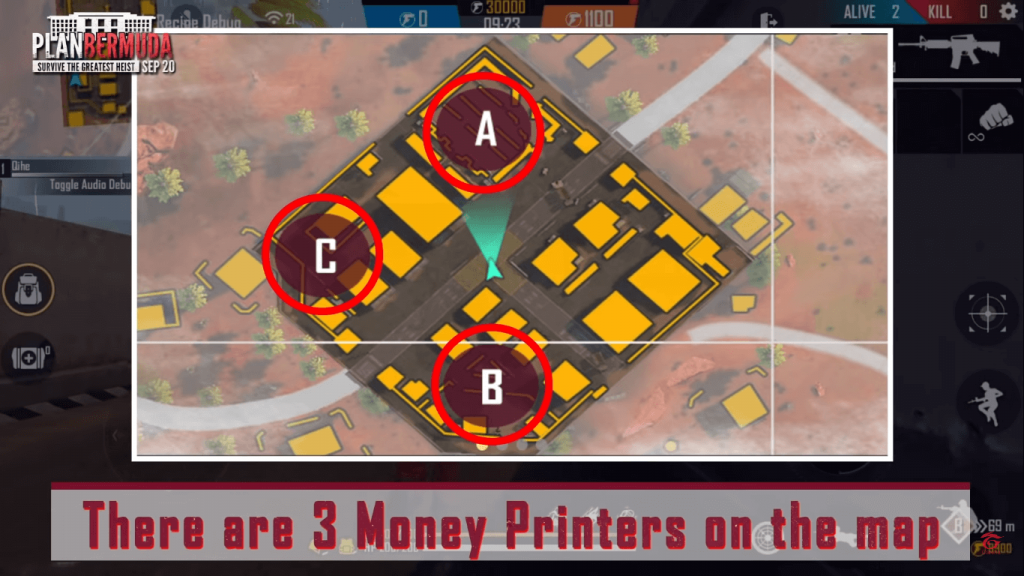 To keep the machine printing cash for your team, you need to defend it from enemies. Also, by eliminating an opponent, you can take the money in his possession. Till the machine reaches its highest-producing capacity, you have to defend it after that, another machine gets activated randomly.
Now teams have to acquire another one and defend it. Also, keep in mind, the machine stops producing money when the battle takes place near it. In short, the team to collect 30,000 cash by acquiring Money Printers win the match.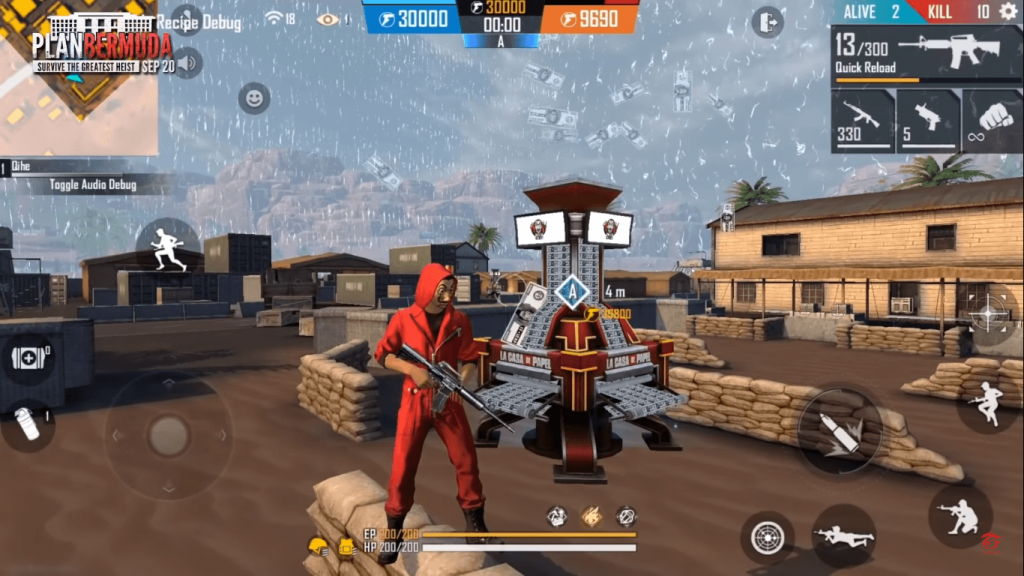 ---
That's it for this post! Do let us know in the comment section below whether you are going to play this new mode or not? Also don't forget to share any unique strategy you have in mind about this new mode so that other players can also apply it. Stay tuned with MobileModeGaming for the latest Free Fire News & Updates.