Project CARS is a quite popular racing simulator game that was released in 2015 for PC and Consoles. However, the developers Slightly Mad Studios and Publisher GAMEVIL has decided to go big on the mobile platform.
Tough the mobile version of Project Cars was first showcased in 2018; it is only now that it is coming to reality. The mobile version has been titled 'Project CARS GO' and is sure to provide a great racing experience to the Project Cars franchise fans.
Starting from today, the developers have started taking Registration for the game's upcoming closed beta test. However, sadly it is limited to only the US, UK, Canada, and Australia. So if you are from any of these countries, you can register for the Closed Beta of Project CARS GO via the game's official website. (Other region users will be redirected)
Players can register for the Beta version of Project CARS GO until 13 October 2020, and then on the next day, the beta of the game will be released for the players to be the first ones to sit behind the speed experience the game. Make sure to provide feedback to the developers so that they can make the game better before going global.
The beta will end on 27 October 2020. And now, coming to the global release of Project CARS GO, the developers has not committed on an exact date of release, but according to us, you can expect it in Q1 of 2020.
About Project CARS GO: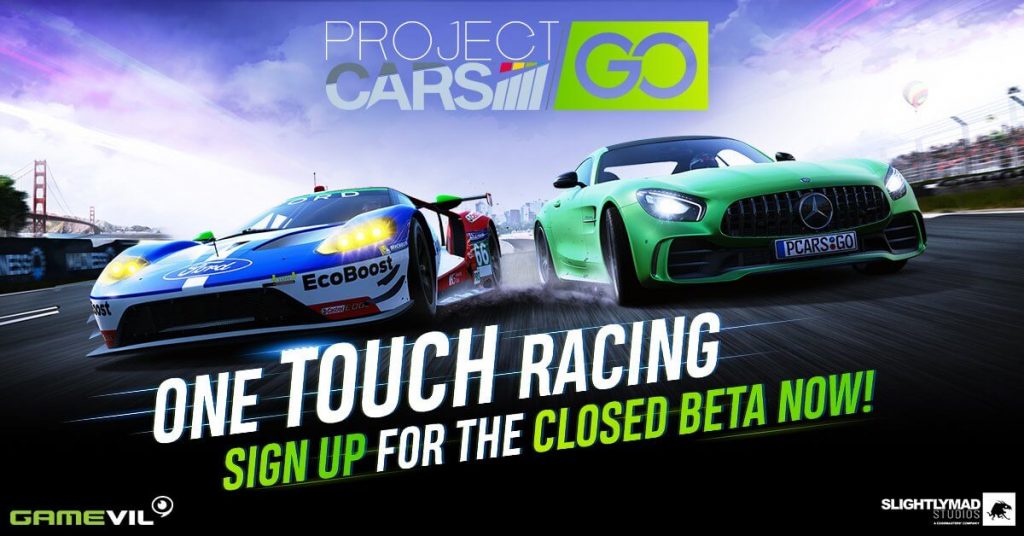 Project CARS GO is a mobile simulation racing game. The game offers simple one-touch racing mechanics, making it quite easy but still fun to experience a mix of virtual and realistic racing experience. In the game, you get to customize vehicles. Talking of vehicles, you will get to see many popular cars, as the developers have officially licensed them. To sum up, if you are a motorsport fan, you shouldn't miss this game.