The arcade-style game Pac-Man was released in May 1980 by NAMCO Inc. that is 'Bandai Namco Entertainment Inc.' on the present day. This year the game is celebrating its 40th anniversary. To all the Pac-Man fans there, this anniversary has brought good news for you that the same developers are coming up with another Pac-Man game with modern technology.
Bandai Namco Entertainment announced its Augment Reality Mobile Game, 'Pack-Man Geo'. The game is currently available for Pre-registration on both Android and iOS devices.
About Pac-Man Geo:
The introduction of Pokemon Go by Niantic put many developers on the work to develop unique titles with real-world gameplay. Surprisingly, Bandai Namco uniquely utilized the AR feature and came up with Pac-Man Geo. In this game, players get to create new mazes out of the street in their city.
The title retains the collection aspect of the original Pac-Man that allows the high-scorers to unlock collectible landmarks. In this game, your city's roads are the lanes for Pac-Man, and there are cookie trails and ghosts in the lanes that are Pack-Man's ample diet since arcade classic.
The detailed information about the game is yet to be revealed. But this is expected to be a free-to-play title for both Android and Apple devices.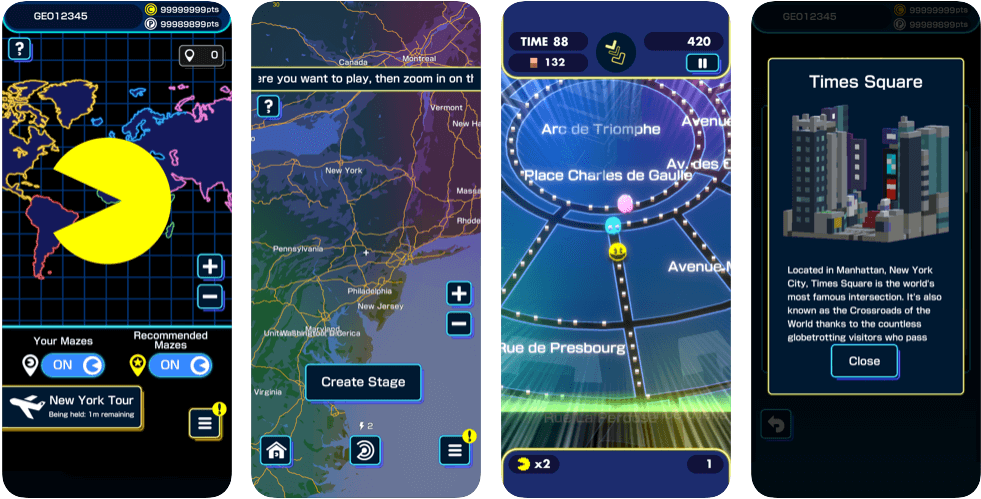 Pac-Man Geo Release Date:
Pac-Man Geo will be rolled out in 170 countries by Bandai Namco. It is expected to be released by the end of September 2020 for Android devices. And for iOS devices, Pac-Man Geo is listed to release on November 30, 2020, on the App Store.
Pac-Man Geo System Requirements:
The download size of Pac-Man Geo will be around 114 MB. Still, some requirements need to be fulfilled to play the game on your smartphone. The Pac-Man Geo Mobile Phone Requirements are:
Android:
It is recommended to use Android 6.0 or above, and the device should have at least 2 GB of RAM.
iOS:
For iPhone or Apple devices, iOS 11.0 or later is required.