There is no doubt that VR has many potentials, especially if we talk in the gaming sense. And this is why the fat-rich companies sitting in the top have already invested millions of dollars in developing it. The success of Pokemon Go has already proved that VR games can be a massive hit on the mobile platform as well.
Today, CD Projekt has announced a brand new Mobile game titled The Witcher: Monster Slayer. It's a free-to-play VR Mobile game in which, for the first time, fans will be able to explore the real world to track, study, and fight monsters in the Witcher World. The game considers your local real-time weather conditions to determine various aspects of gameplay, which gives it a more real and natural feel.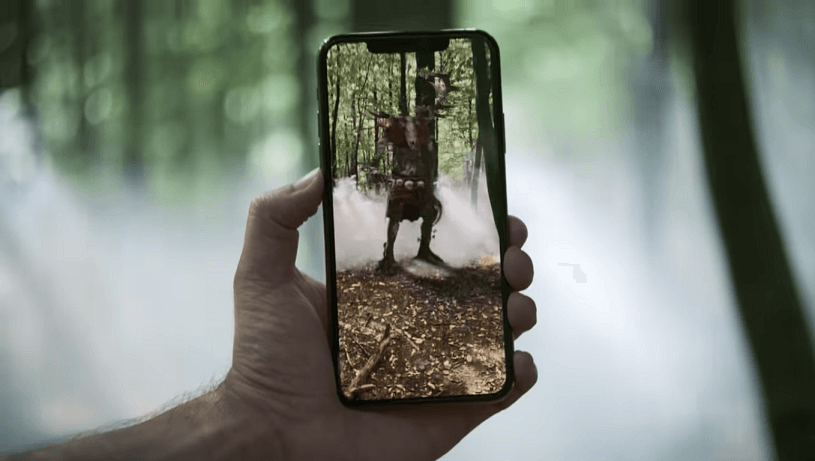 In short, The Witcher: Monster Slayer is all about becoming a monster slayer. Where you track down monsters and take them down with your sword.
The game is developed by Spokko, Part of the CD Projekt family, and it is scheduled to release on Android and iOS soon. The first trailer of the game has been released, which you can have a look at below.
However, keep in mind that the game will not be easy. Make sure to complete your preparation before going on a monster hunt. Brew potions and oils, craft monster bail and bombs, and upgrade your character to take down tough enemies. Killing each monster will give your trophies.
The exact release date of The Witcher: Monster Slayer has not been revealed yet. But the official website of the game is now live. And you can sign-up for the newsletter there, which will then let you know as soon as the developers reveal any more information about the game. Or just keep following us, and we will let you know as soon as more details are revealed.
---
Also Read: Ubisoft's New Mobile Game 'Tom Clancy's Elite Squad' is Released