Free Fire recently announced its collaboration with Money Heist (originally called 'La Casa De Papel' in Spanish), a criminal TV series on Netflix. Free Fire x Money Heist is the biggest collaboration Free Fire ever has, and that is why it is going to be something unique from earlier ones.
The Money Heist collaboration with Free Fire will bring a lot of Money Heist themed items in Free Fire. A specially dedicated event will also be coming to the game called 'Print Money' (as per the leaks). In this event, as the name itself suggest, you need to print money as much as possible.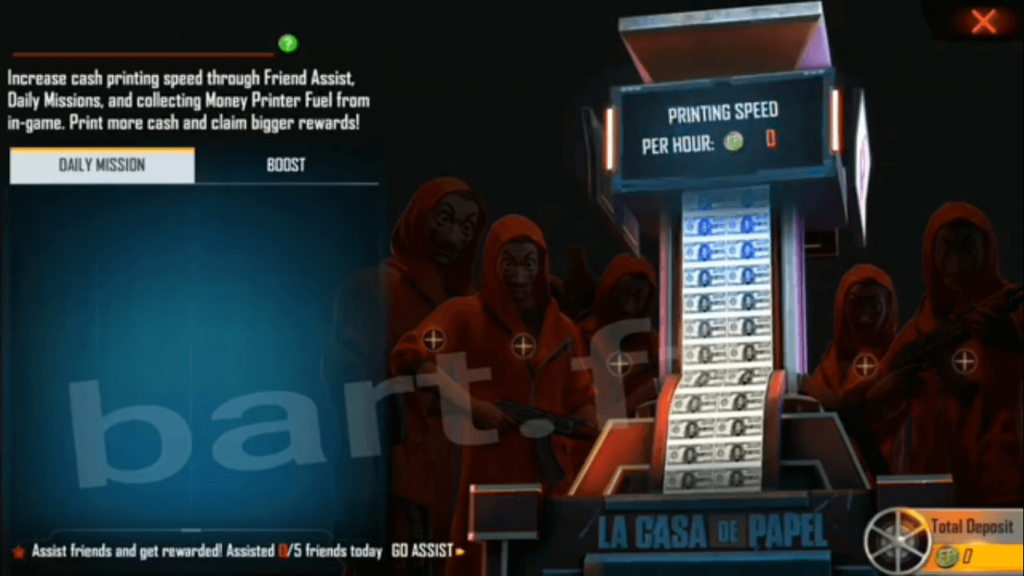 Free Fire Money Heist Event Start Date:
Free Fire Money Heist Event will start from September 6, 2020. The announcement has been made on all social media handles of Free Fire. Along with that the execution of Plan Bermuda will also take place. So we can say the Free Fire Plan Bermuda will also released on September 6, 2020
Free Fire Money Heist Event Details:
In the Free Fire Money Heist Event, a money printing machine will be established that keeps on doing its work the whole day. You need to complete certain milestones to get daily rewards. The milestone includes collecting 5,000, 15,000, 23,000, 35,000, and 50,000 money (notes). Completing the full milestone is not possible with the machine's normal speed.
To get all the 5 rewards by completing the milestones, you need to increase the printing speed. It can be done in three ways: Daily Missions, Bonus Missions, & Friend Assist.
Daily Missions: Completing daily missions that will include Login to the game & Playing a certain number of games will increase printing speed a bit.
Bonus Missions: Bonus missions include collecting in-game Money Printer Fuel and use them to accelerate speed.
Friend Assist: You can assist 5 friends (Game Friends, Platform Friends, or Guild Friends) daily to increase the speed.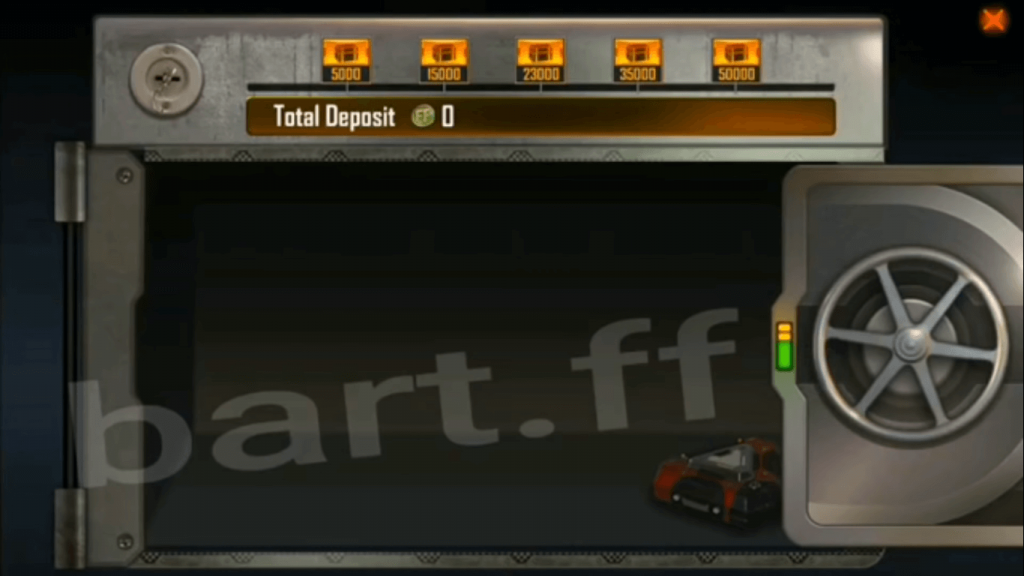 In the missions tab, you will get to see a meter showing the printing speed of the machine with indicates like 0, 30, 60, 90, 120, & 150. It's better to increase printing efficiency earlier in the day to get more cash overall. Apart from the 5 prizes you get by completing the money printing milestone, you will be getting various surprises in the depository after cash printed surpasses a certain amount.
The rewards you will get during the Money Heist event, or the La Casa De Papel Event in Free Fire will only be exclusively based on the Money Heist theme. The developers have announced the collaboration to release in September 2020 with Plan Bermuda / Bermuda 2.0.
Free Fire's Money Heist Event Items & Rewards:
Free Fire will be getting various Money Heist themed items during this event that will be given to the players through various methods. These rewards are going to be exclusively for this event only; you would not get the option to grab them later. So don't forget to put all your efforts and get as much as possible. The items can be seen below.
1. A94 Skin
2. Airdrop
3. Airship
4. Kitty Skin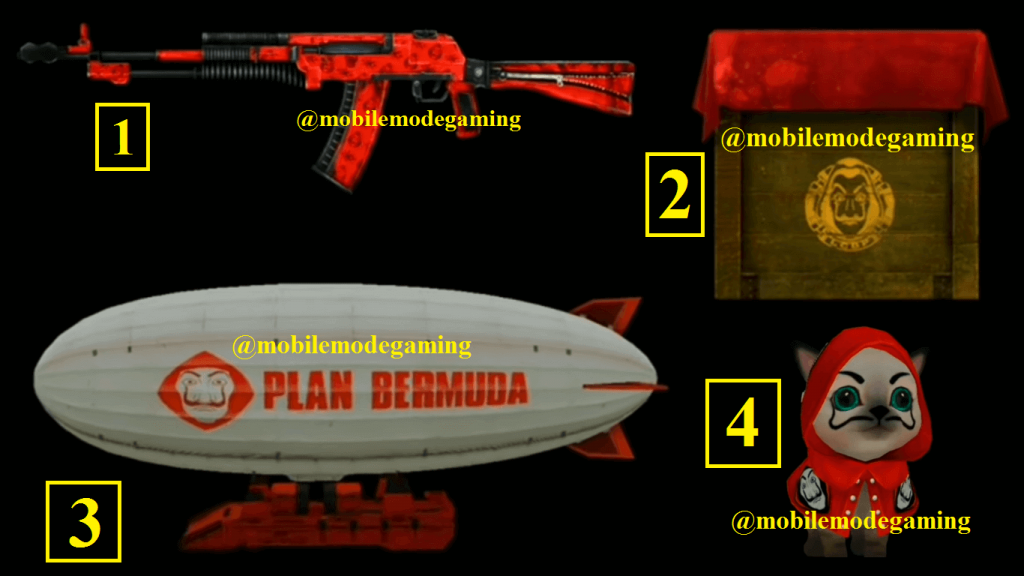 5. Backpack Skin
6. Pickup Truck Skin
7. P90 Skin
8. Pan Skin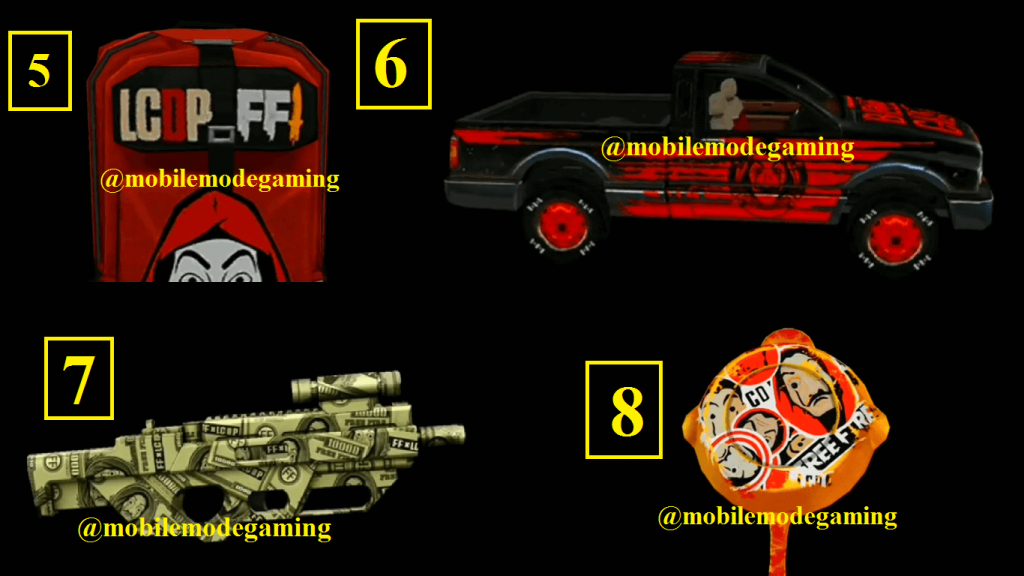 9. Lobby Item
10. Parachute Skin
11. Ottero Skin
12. Panda Skin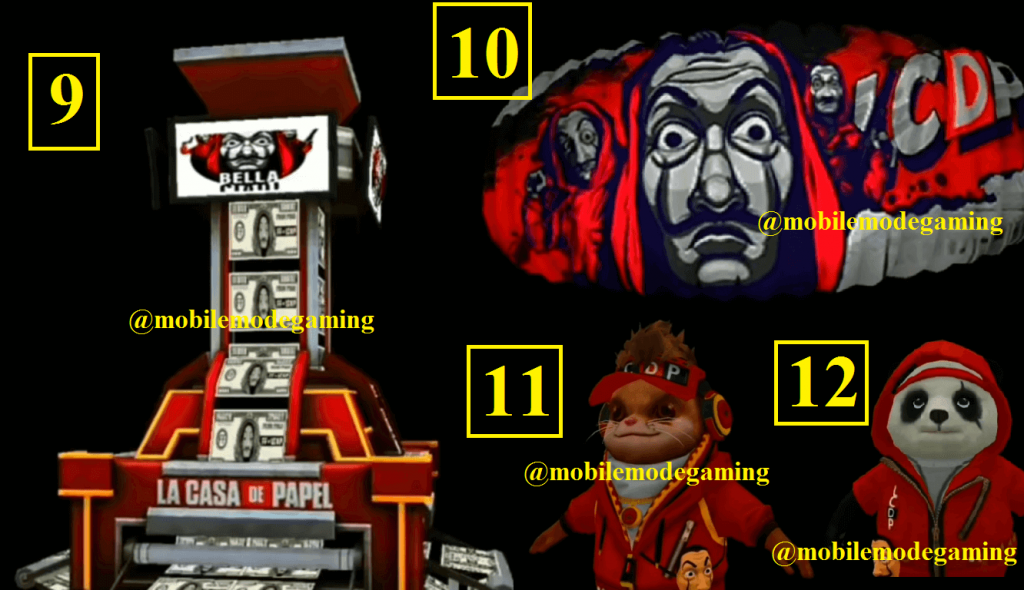 13. Bundle
14. Gloo Wall skin
15. Surfboard Skin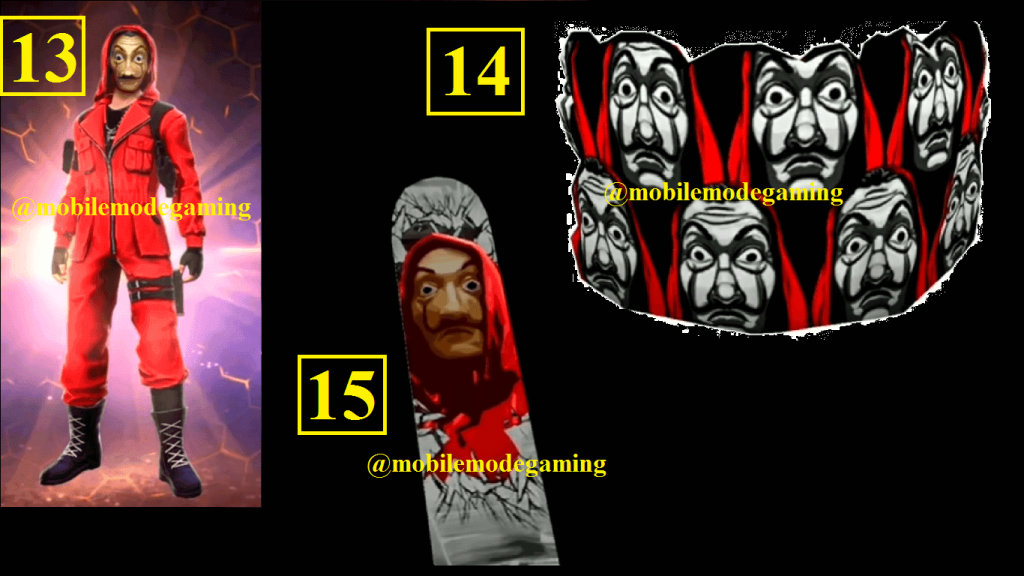 Also Read: How To Get Diamonds In Garena Free Fire
Stay tuned with Mobile Mode Gaming (MMG) for the latest Garena Free Fire News & Updates!