Huawei has now launched its own mobile games distribution app GameCenter in certain regions. Users from Europe, Asia Pacific, Latin America, the Middle East, Africa, and many more countries can access it now.
The main aim of his app is to create a community of Huawei owners who love gaming. The app's focus is to give players quality content and special rewards. The app allows players to access some upcoming releases along with Huawei's exclusive games before anyone else.
Some of the games include Starship Legion-AMG, BORN AS EPIC, Farm Legend, Survival Road, and Ellr Land. However, some might not be exclusive to the GameCenter alone.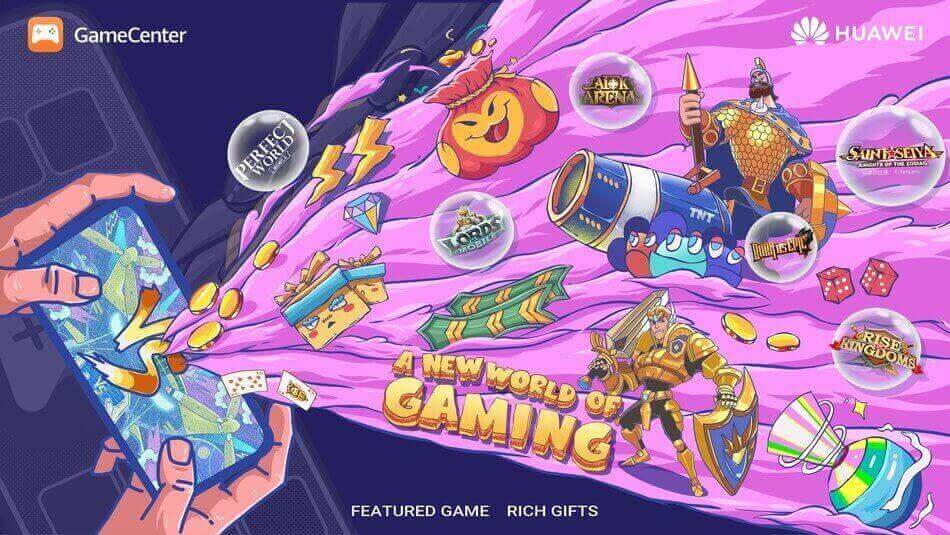 The popular titles that are currently present include Idle Heroes, The Origin of Chaos, Brain Out, AFK Arena, Rise of Kingdoms: Lost Crusade, Lords Mobile, Asphalt 9: Legends, Saint Seiya Awakening: Knights of Zodiac, and Perfect World.
One of interesting feature of the GameCenter is that it allows to create a user profile and as you play on you'll be eligible for specific rewards. Besides this, the game also offers "surprise benefits" for its users. Last Day Rules: Survival and Starship Legion-AMG can get coins and limited in-game items through this app.
Through this new app, Huawei also aims to create an in-app social community. Through this players can socialize with players who share common interests all around the globe. With Google Play Store no longer available in the Huawei devices players now need to rely on this app. Even though the titles are limited for the time being the situation might improve in the near future.