There are many idle games in the market. Most of them are either based on fantasy or life. AMEBA PLATFORM decides to take a new approach by adding guns and melee weapons. Idle Fighters is all about fighters massacring each other and you get to control them.
The player gets to be the boss and can control the fighters. The player can also recruit legendary fighters. These fighters, upgraded and strengthened, provide better survival chances. The fighter stats are increased. Better the stats, better the win percentage. Also, there are features to collect items and weapons. These fights are simulated and the player gets to decide the strategy.
There is also a receptionist in this game that welcomes you with a cute smile. She is stationed at the Sky Lounge Office of your workplace. Also, the player can spend fruitful time with the receptionist. The boss can be customized in terms of appearance and outlook. In addition, the workplace where you are placed can also be customized to your liking. For instance, decorations of your room are possible in this game.
The game also has a PvP mode like other idle games. The player can challenge other players, fight and win. The boss gets to make the choice to attack or not, considering the fighters and their stats. The graphics of the game is good looking. The music is well placed at certain intervals. Also, the game is very easy to play and auto battles are fun to watch.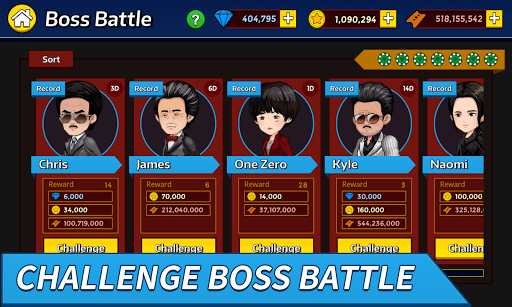 Idle Fighters is available for both Android and iOS. It is currently free on PlayStore and AppStore. It requires Android version 4.4 and up. For iOS, it requires 8.0 and later. The developers promise updates regarding bug fixes and additional content in the coming weeks. The game is suitable for ages 16 and above. In conclusion, If you are a fan of idle games mixed with action and madness, do check out Idle Fighters.
---
Also Read: Most Popular Mobile Games of 2020