Mario Kart Tour has launched its new tour named as Wild West Tour.  With the previous Exploration Tour coming to an end the new tour will run till 12th August.
The new Wild West Tour brings with it a new set of races and challenges along with it. There are a lot of gits to be awarded with this tour. Players having Gold pass can get  Bullet Bill Hanafuda Glider, gold train kart, and pink Shy Guy driver. While players not having a Gold pass can try to collect Wendy, a Kart and Glider.
This tour has two Spotlight Pipes with one being a cowboy version of Wario, Brown Offroader kart, and Rainbow Starchute Glider. Another one being Nabbit, a Carrot kart, and Nabbit Oilpaper Umbrella glider will be available from the 4th of August.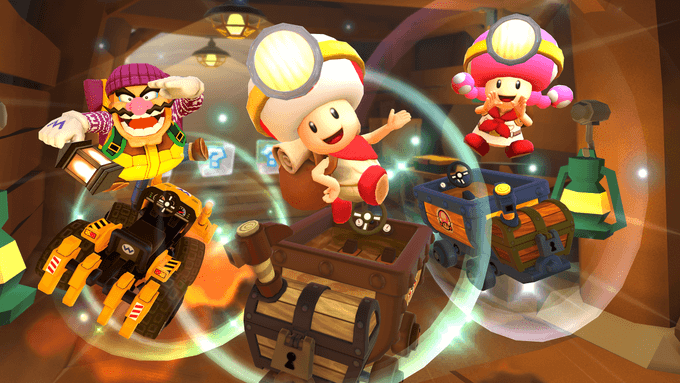 The new tour has also brought in some new tweaks. One such thing is that when you clear a cup you will see an ending movie. After the movie is played they can fire a special pipe that guarantees a High-End pull. Besides, there are also special rewards for players based on their All-Cup Ranking.
Three different badges are being rewarded based on your rankings whether you're in the Top 1000, Top 100, or Top 10 position. There are events to arrive in the middle of the tour that will offer tokens for the players. Players can exchange these tokens in the Events Shop. The first of the events will start on the 5th of August.
Mario Kart Tour is available on the App Store and Play Store. The game is free to play with in-app purchases.